SEXtember Campaign 2022 - Get a test
HIV can affect anyone, including you. Let's get testing.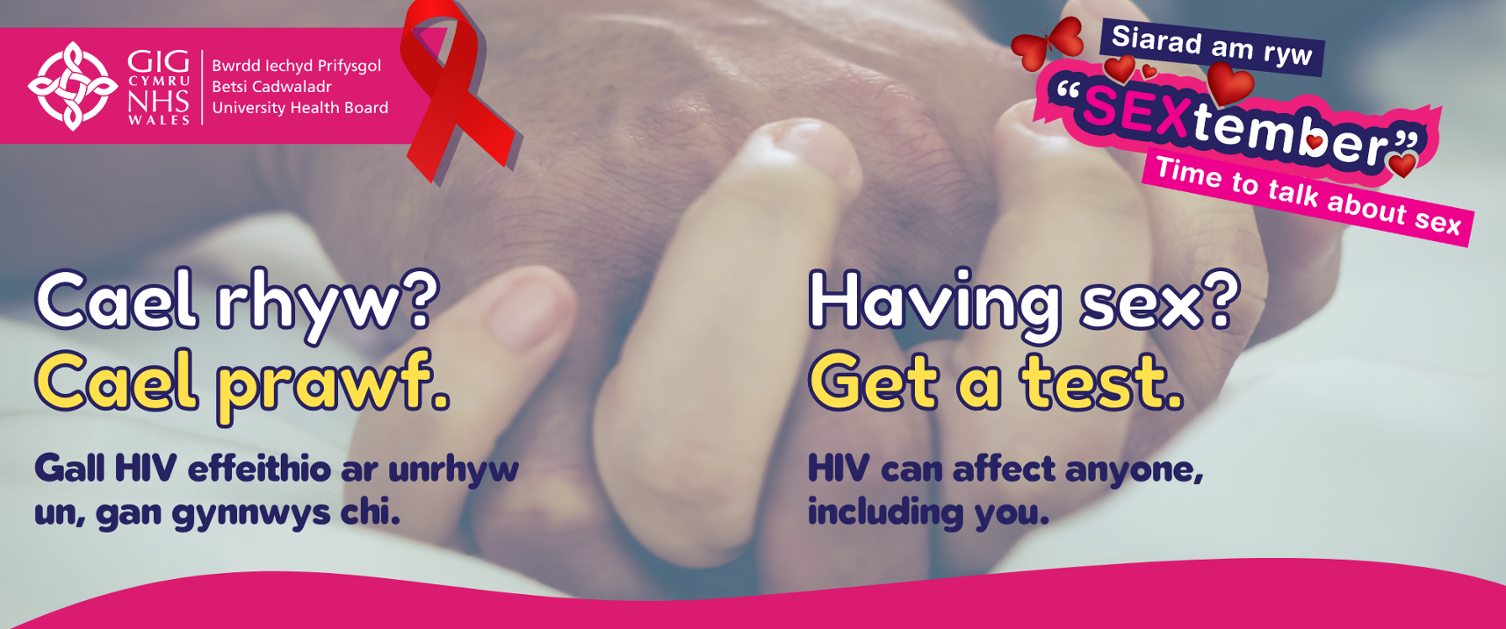 Having sex? Get a test.
Anyone could get HIV from a sexual partner with the HIV virus. Regular testing can help to protect you and your partner.
Getting tested is free, easy and confidential. You can order a test at home kit, or visit one of our sexual health clinics or contact your GP surgery.
HIV is treatable, and can be safely managed with medication. Many people go on to live long and healthy lives with effective treatment, without passing the virus on.
Testing regularly helps us prevent the spread of HIV and catch new cases early. Higher rates of HIV testing will help us to achieve the Welsh Government and World Health Organisation target of zero new HIV infections by 2030.
People who are diagnosed late have an increased risk of ill health, complications and a greater chance of passing on the virus to others. Most often, the people who are diagnosed late are older heterosexual men and women.
Download resources
Further information about contraception, pregnancy, STIs and sex is available from Sexwise.
Learn more about the Tackle HIV public awareness and education initative, led by Gareth Thomas with ViiV Healthcare and Terrence Higgins Trust.
Do you need to contact your local sexual health services?
Your local sexual health clinic, GP or Sexual Assault Referral Centre can provide detailed help and advice.