SEXtember 2023 – Know Your Stuff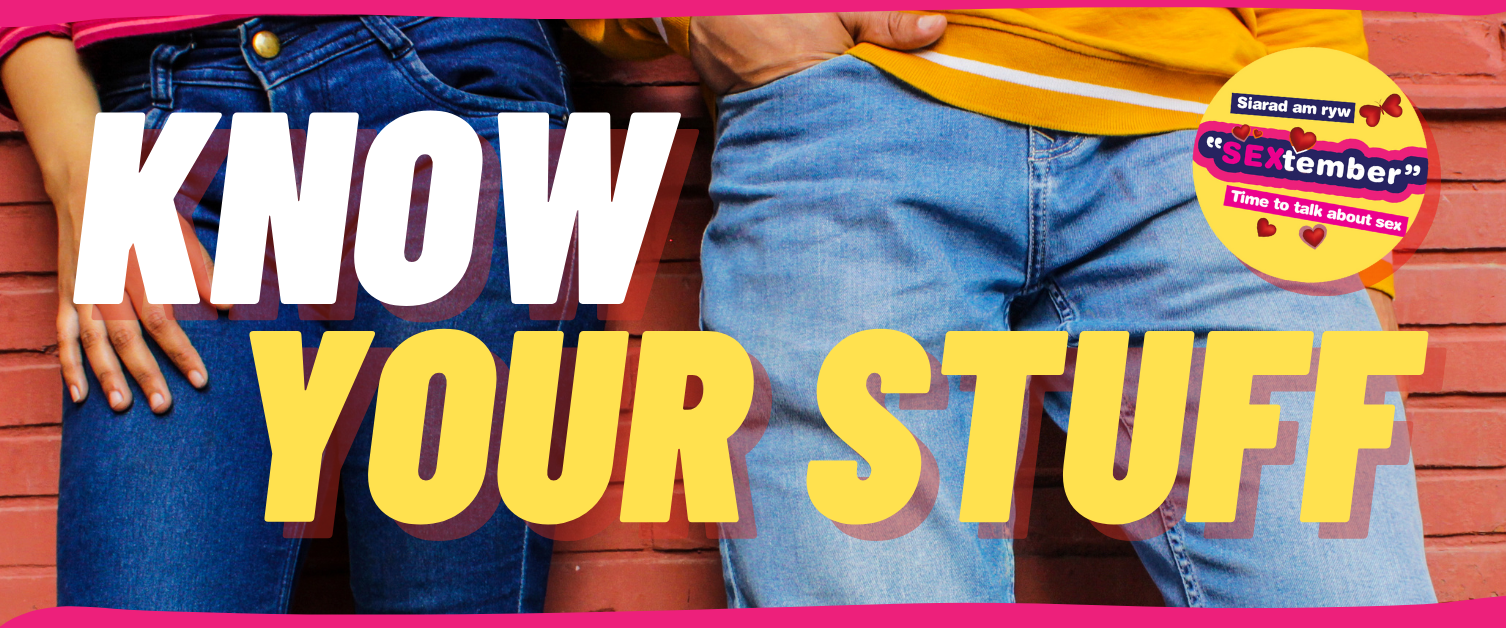 Make sure you know your stuff about your sexual health – learn more about the free, friendly and fully confidential services available near you

Free
Our sexual health clinics are free, and open to everyone. You can contact us to arrange an appointment at any time, without having to see your GP first.
You can also order a free test and post kit to use at home.
Friendly
Please don't be embarrassed or worried about visiting our clinics, or talking to us. Members of our team are open and helpful, and will be glad you got in touch – whatever the reason. We're here to help you.
Confidential
We are open to everyone, even if you are under 16. If you visit or speak to us, we won't tell anyone about it (unless we need to keep you, or others, safe from harm).
You don't need to be currently having sex to get in touch for our help or support.
Our services
We offer help with contraception and safe sex advice, check-ups, free testing and treatment for common sexual health conditions, HIV care, and medicines to help prevent sexually-transmitted infections and HIV (including PrEP and PEP).
Free condoms are available from lots of places across North Wales through the C-Card scheme. We can talk to you about your pregnancy, and support you with pregnancy choices.
Specialist support and services are also available for people who have been sexually assaulted.
Find out more about our clinics near you
Your local sexual health clinic, GP or Sexual Assault Referral Centre can provide detailed help and advice.
Test at home
Order a test and post kit from Sexual Health Wales.
About our campaign
SEXtember is Betsi Cadwaladr University Health Board's annual sexual health campaign, which promotes awareness around sexual health matters during the month of September.
The aims of the SEXtember campaign are to:
increase awareness around local sexual health services - STI/HIV, contraception, abortion, sexual assault;

encourage people to get tested for STIs and HIV;

reduce unwanted pregnancies by promoting good contraception;

spread sexual health promotion to avoid infections, reduce transmission, especially late diagnosis of HIV;

reduce stigma around STIs and HIV; and

raise the profile of sexual health services.
Our campaign is designed to raise awareness of sexual health services in North Wales. If you live elsewhere in Wales, you can find information about services close to you at NHS 111 Wales.
If you would like further information about the SEXtember campaign, contact Dr Ushan Andrady, Campaign Lead, Consultant in Sexual Health/HIV on BCU.SextemberCampaign@wales.nhs.uk
Previous campaigns
SEXtember 2016: Sexting
SEXtember 2015: I'm Promoting Sexual Health
SEXtember 2014: SEXtember Challenge