Equality and Human Rights Networks
North Wales Public Sector Equality Network
The North Wales Public Sector Equality Network (NWPSEN) is an informal network of partners working together to advance equality. Public sector representation includes: North Wales Local Authorities, Betsi Cadwaladr University Health Board, North Wales Police and Police Authority, North Wales Fire and Rescue Service, Welsh Ambulance Service NHS Trust and Snowdonia National Parks Authority. NWPSEN maintain awareness of priorities identified by the Equality and Human Rights Commission, facilitate engagement with a range of individuals including those representing people with protected characteristics and produce a range of good practice guides to inform public sector organisations across North Wales.
The North Wales Public Sector Equality Network (NWPSEN) held a Stakeholder Engagement Event on 24th May 2018: Stakeholder Engagement Event Report 24 May 2018.
Equality Stakeholder Group
Our Equality Stakeholder Group Network (ESG) meets quarterly, and comprises of individuals and groups representing people with protected characteristics and others who have identified themselves as willing to work with us in this role to help inform and scrutinise our progress against the Health Boards Equality Objectives and support the Health Board to formulate solutions.
Dates of Meetings
Provisional dates for 2021 are as follows:- (all meetings are held between 3.00pm and 5.00pm on MS TEAMS)

25/03/2021
08/07/2021
18/11/2021
For more details or if you are interested in attending this meeting, or wish to add items to the agenda, please contact the please contact the Equality and Human Rights team by returning to the main Equality and Human Rights page.
Celtic Pride: North Wales Health Sector LGBT+ Staff Network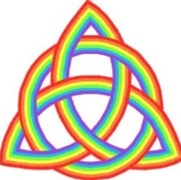 Betsi Cadwaladr University Health Board and other NHS organisations have worked together in North Wales to create an inclusive employee network for Lesbian, Gay, Bisexual and Transgender (LGBT+) staff, which is called Celtic Pride.
The network's aims are to:
Provide confidential and peer support for all staff (including reporting of homophobic, biphobic and transphobic bullying and harassment)

Support LGBT Staff develop their skills and careers

Raise awareness of LGBT issues in the workplace

Help advise the organisations on policy and practice
If you are interested and for more information on how you can get involved and help make a difference contact william.nichols@wales.nhs.uk in confidence. We welcome interest from staff and those who do not work for NHS organisations from all backgrounds across North Wales.
For the latest news and updates, you can find us on Facebook at: Celtic Pride and Twitter: @BCUCelticPride