Health Visitors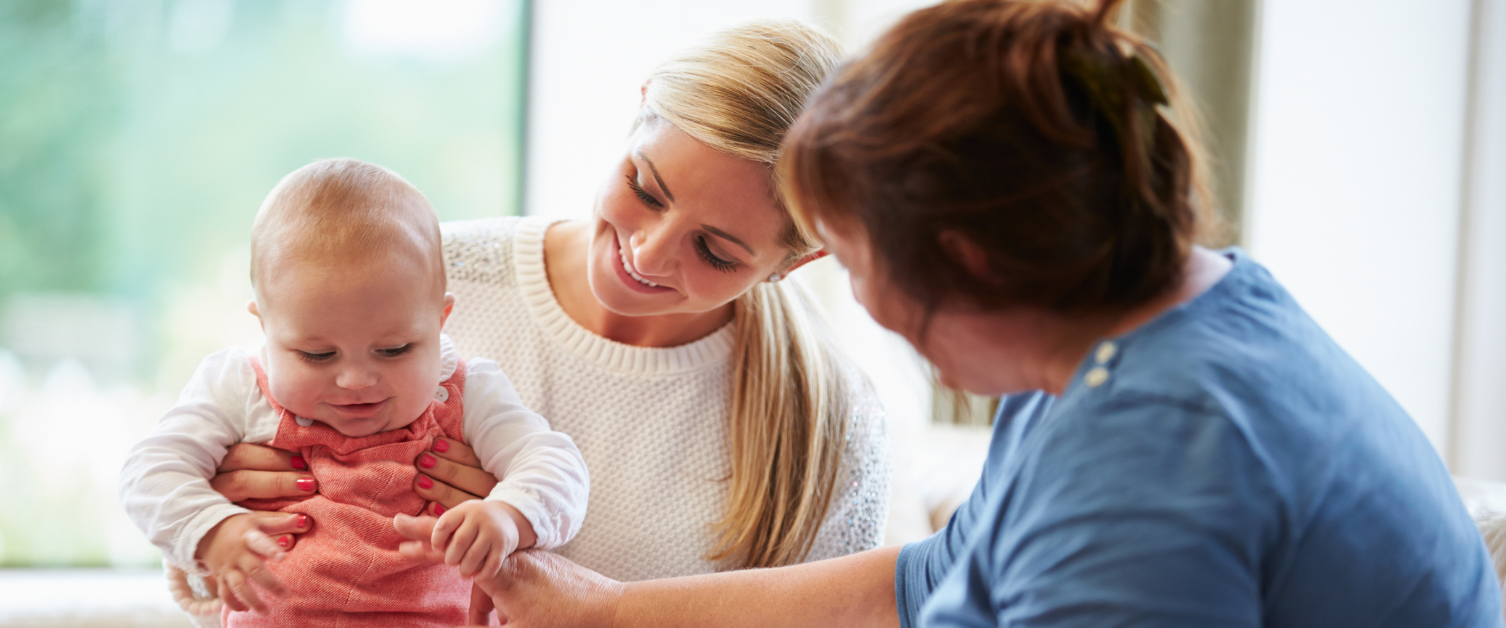 Our Health Visiting teams provide expert advice, support and interventions for families and children across North Wales. Health Visitors support the health and wellbeing of children from the antenatal period up to 5 years old by offering information and advice to their parents. This advice includes antenatal support, physical and emotional wellbeing of children, the childhood immunisation programme, parenting support, health and developmental progress.
The Health Visiting Service in Wales is guided by the Healthy Child Wales Programme, which sets out the planned contacts that children and their families can expect from their Health Visitor.
Your Health Visitor will provide support from your child's birth to their first years of school. This includes:
Infant and child nutrition, including the promotion of breastfeeding
The growth and development of a child
Supporting the parent-infant relationship
The management of behaviour e.g. sleep, toilet training, feeding and behaviour concerns
The prevention and management of illness
Accident prevention and safety
The management of a child's long term health condition
Play, speech and language support
Promotion of immunisations
The support of children in need or at risk of harm
Relationship problems e.g. domestic violence, family breakdown
Emotional health difficulties e.g antenatal and postnatal depression and anxiety
Stopping smoking
Promoting public health messages
Nurse prescribing
Health Visitors work closely with Midwives, General Practitioners, Practice Nurses, the Community Paediatric Team, Speech and Language Therapists, School Nurses, Social Workers, Pre-Schools, Nurseries, Flying Start Teams and other agencies to ensure all of your child's needs are met.
How to access Health Visiting Services
Midwives and General Practitioners will inform us about you and your family during pregnancy or when you have had your baby. Our Health Visiting team will make contact with you.
If you would like to contact your Health Visitor, their details are usually written in the front of the red book (parent held child health record). If you are not sure or have recently moved into the area, you can contact your local Area Office for advice and support.
Local Health Visiting contact details
Anglesey Health Visiting Team
Sector Office: Ty Derwydd, Llangefni
Contact number: 03000853172 or 01407762507
Gwynedd Health Visiting Team
Sector Office: Bodfan, Caernarfon
Contact number: 03000851638
Conwy and Denbighshire Team
Sector Office: Abergele Health Clinic, Market Street Abergele
Contact number: 03000 850009 opt. 7
Wrexham and Flintshire Team
Sector Office: The Quay Health Centre, Connahs Quay, Flintshire
Contact number: 03000859301
Flying Start
In certain areas of North Wales there is additional support available for children and families through the Flying Start scheme.
Useful links and resources