One-stop dysphagia clinic delivers more efficient service at Ysbyty Gwynedd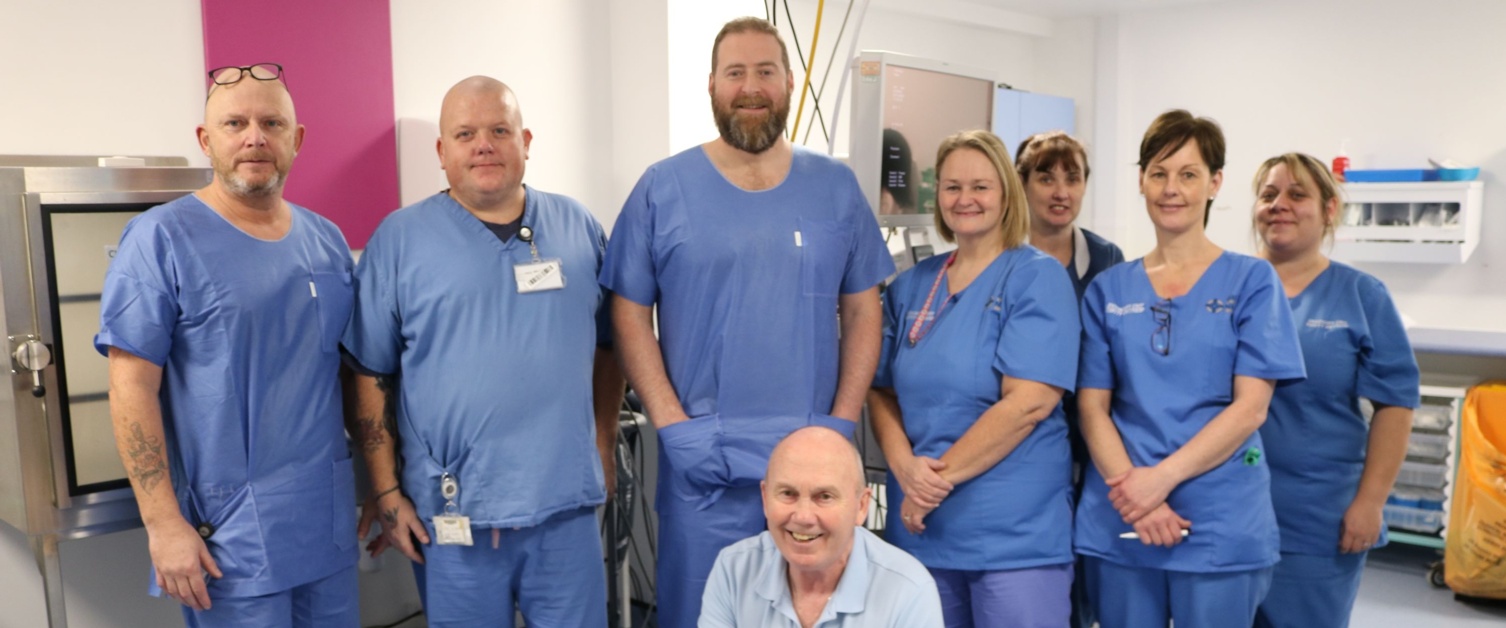 A one-stop dysphagia clinic at Ysbyty Gwynedd is providing a more efficient service for patients, with quicker diagnosis and minimal waiting times for appointments.
The unique benefit of this service is that it allows patients, who are experiencing swallowing problems, to have their initial consultation followed by an endoscopy and their follow-up consultation in the same day, reducing the need for multiple visits.
The service, which was first introduced as a pilot project, is led by Consultant Gastroenterologist Jonathan Sutton and Nurse Endoscopist Daniel Marshall.
Daniel said: "We are really pleased to have developed this One Stop Dysphagia Clinic, this is a holistic approach via an assessment in clinic followed by same-day endoscopy, with the results on the same day.
"Given the geographical span of West Gwynedd, this saves much travelling time for patients.
"At present we see around eight patients at our clinics which runs twice a week, this is helping to reduce waiting times, and is proving to be very popular with our patients.
"It is very satisfying for all our staff in the Endoscopy department to see how much this has improved the diagnostic pathway for our patients. Instead of them seeing a doctor in outpatients, being booked for an endoscopy on a different day, sometimes weeks apart, and then returning on a further day to get those results, we can now do everything in one day within the same department."
Daniel was shortlisted for the RCN Wales Nurse of the Year award in 2019 after being recognised for making a significant difference to the care of patients undergoing endoscopy and gastroenterology care.
Joanna Elis-Williams, Medical Directorate General Manager at Ysbyty Gwynedd, said: "Daniel is a positive role model to the nursing team at the hospital and teaches and supervises new and junior nurses in the Endoscopy Unit.
"He has made a significant difference to the care of patients undergoing endoscopy and gastroenterology care; this is evidenced through positive feedback from patients and via patient satisfaction questionnaires.
"We are really pleased to be offering the One Stop Dysphagia Clinics at Ysbyty Gwynedd, they have proven to be very successful since they were established last year and are helping to speed up early diagnosis."