NHS Estates and Facilities National Day of Celebration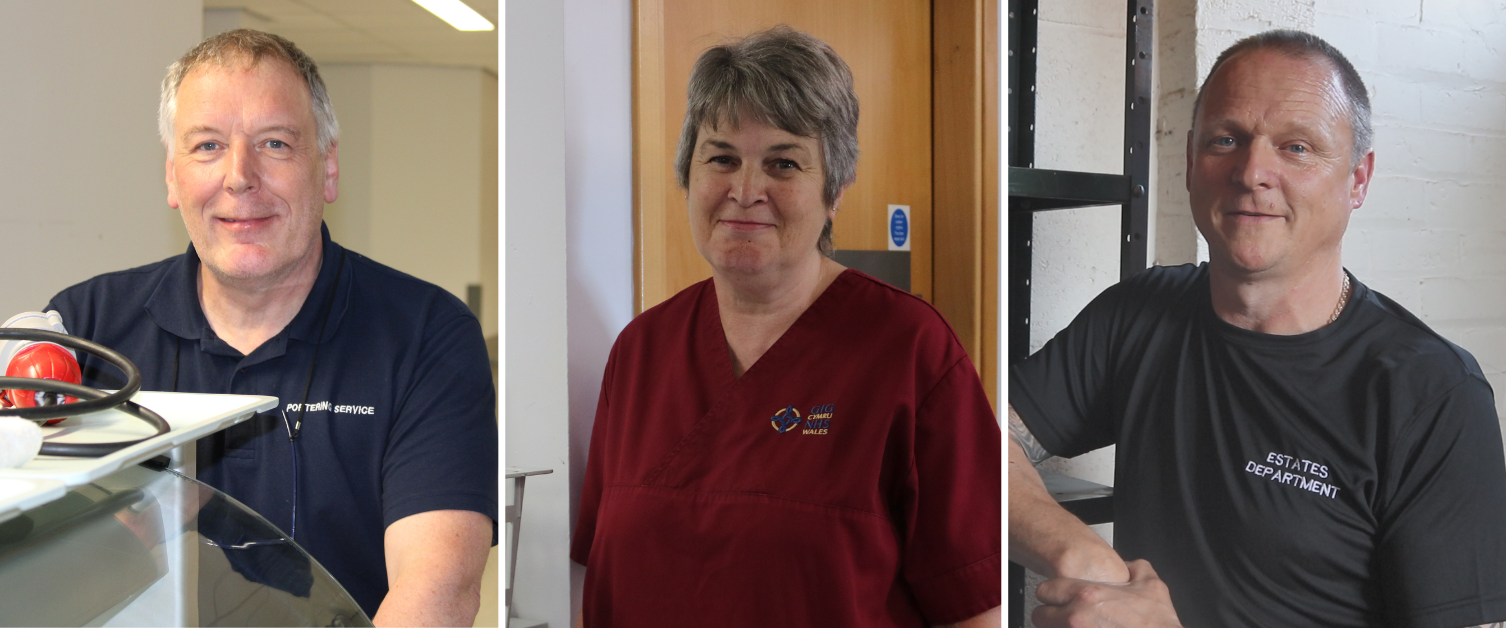 15/06/2022
We are pleased to join the first NHS Estates and Facilities National Day of Celebration – and to mark the huge contribution made by an army of hidden NHS heroes in North Wales.
More than 1,800 people work in vital roles to help our hospitals and other sites run smoothly, including porters, domestic assistants and tradespeople, laundry and catering staff, and many more.
Today, we're sharing a handful of stories – but we know there are many more committed, dedicated and inspiring colleagues across our region.
Director of estates and facilities Rod Taylor said: "I couldn't be more proud to celebrate the enormous effort made by the skilled people who work within our estates and facilities teams.
"These are the people who keep our hospitals going: handling thousands of items of laundry each day, feeding thousands of patients and staff, and making sure thousands of items of kit are ordered and delivered to our wards. They fix things, make sure things get where they need to, keep us safe, and keep our wards and departments clean.
"Their roles might be less visible – but our patients and all our hospital and health services depend on their hard work.
"Like many colleagues from across the health board, they have risen to enormous challenges over the last couple of years and made a huge difference to our response to the pandemic. I'd like to thank them for all they do to support the health and wellbeing of the people of North Wales."
"I think it's really important. I get such a lot of satisfaction out of it."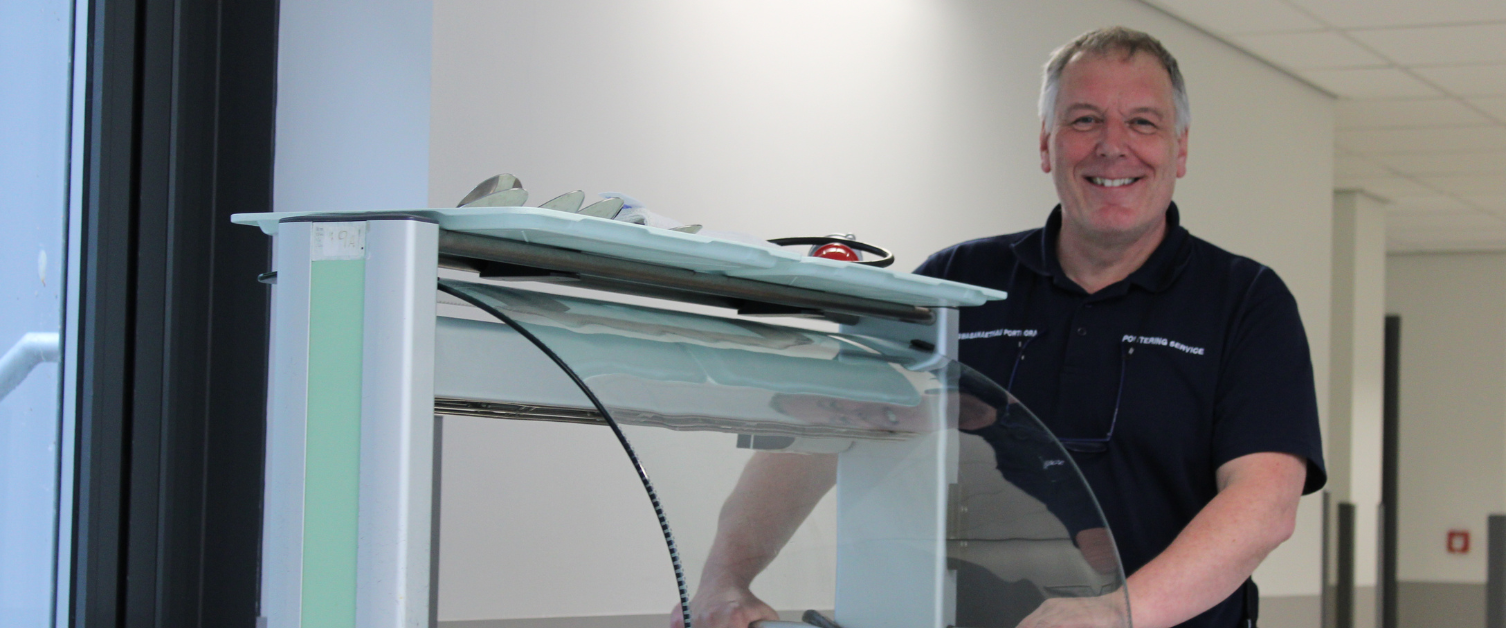 Our porters are a key part of our team – helping our hospitals run smoothly and handling the movement of vital goods across our sites. But they are also a priceless part of the care we deliver, offering a friendly face and a listening ear for patients who may need additional support.
Paul Conroy recently joined the team at Ysbyty Glan Clwyd, following 10 years' experience in a similar role in Lancashire. The former policeman loves his work and loves meeting people.
"You might think that we are just moving people and things about, but it is so much more important than that," he says. "In a lot of ways, we are one of the faces of the NHS.
"If you have to take a patient for a scan or a procedure, they will ask if it will hurt, or how long will it take.
"I always try to talk to the patients, introduce myself, find some common ground, and reassure them. They might be worried, or they might have been waiting for some time to be seen. If I can help them, then I feel like I've got something to give.
"We're dealing with people who are in an unusual situation – people who have had an accident or who are unwell, maybe unexpectedly. I always think that's what I would want people to do for me, or for my family."
⦿ Read more: 'Food is just as important as medicine' says Ysbyty Glan Clwyd catering boss

"Thank you very much, Karen – without your help, we can't treat our patients properly."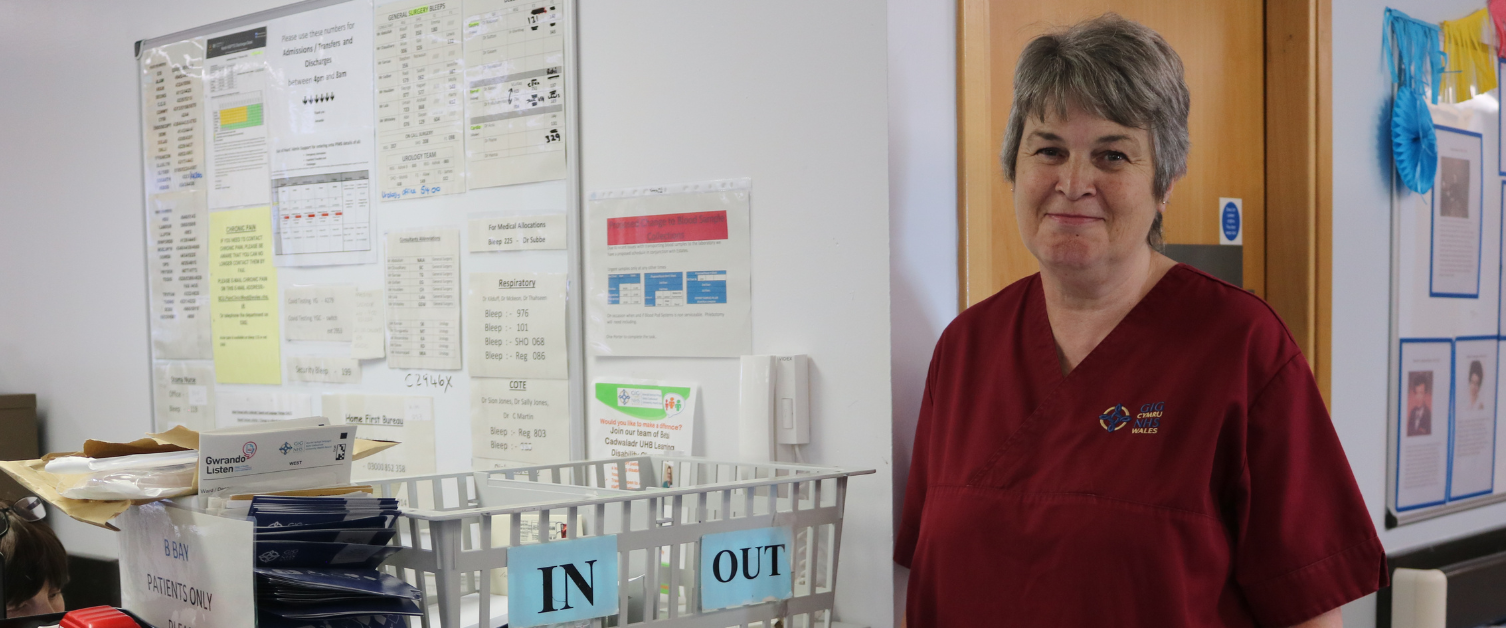 It's critical that our clinical areas are safe environments, so our domestic staff are simply one of the most important parts of the health board's team.
Domestic assistant Karen Owen says she thoroughly enjoys her work keeping our Tegid surgical ward at Ysbyty Gwynedd "spotlessly clean".
"The running of the ward is very important to a domestic, we need to maintain our standards – not just for staff, but the patients," she says. "The patients take priority.
"It's just working as a team. It's not just domestics, we are a family here on Tegid. We all pull together. We've had some difficult times over COVID – and some sad times – but we've all been there for one another."
Urologist Dr Ashok Bhuvanagiri praised Karen and her colleagues.
"Karen and our domestic staff keep our wards very clean – that helps for the staff and especially for the patients," he said.
"They are a vital part of our work network in the wards. Thank you very much Karen – without your help, we can't go on to treat our patients properly."

"You get pleasure out of helping people, you're learning at the same time, and you're doing a good job."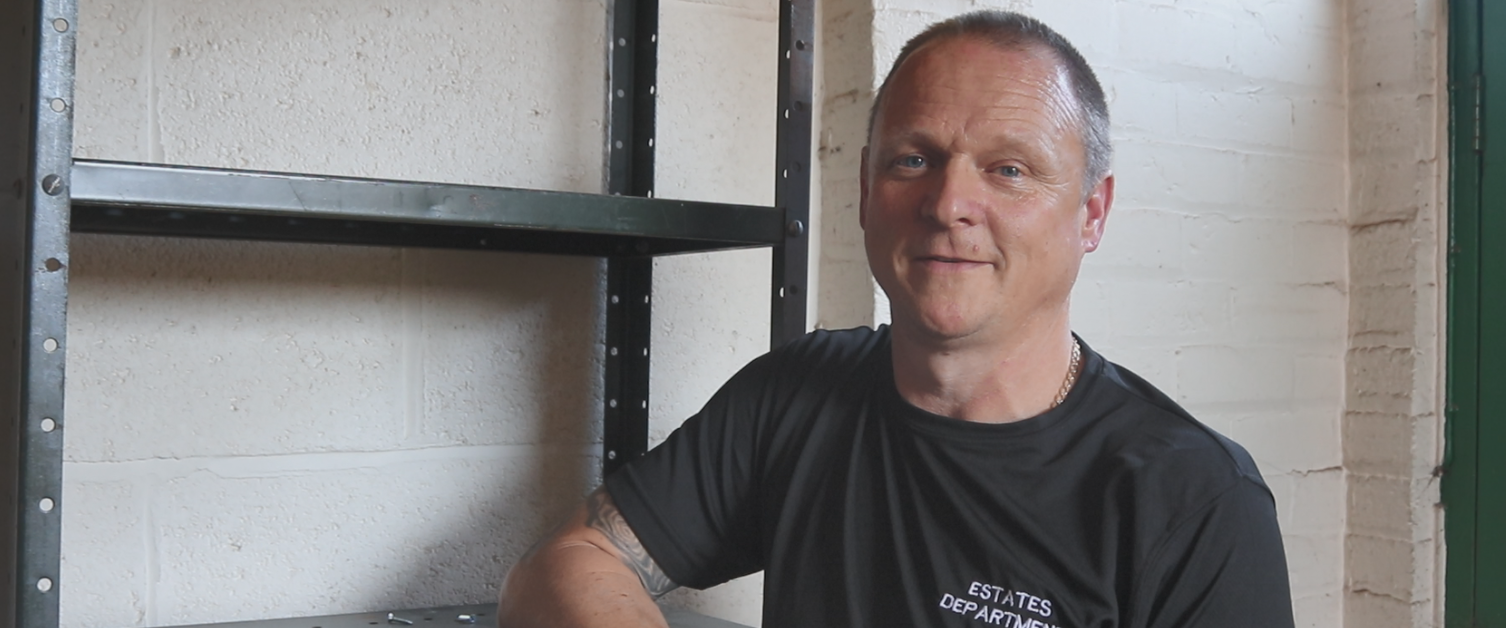 With dozens of buildings and thousands of pieces of life-saving equipment spread across the health board, it is essential that we can call on a team of skilled tradespeople to help keep everything in full working order.
Plumber-fitter Kev Jones has been helping keep Wrexham Maelor Hospital and its equipment running for more than seven years. But it's more than taps and toilets – Kev knows our versatile operational estates teams need to be able to turn their hands to almost anything at next to no notice.
"When I first came here I, sort of… you get stuck for words, because the place is that vast – you're like blinking heck, how am I gonna do that, how am I gonna do the job?" he says.
"You could be working up on HSDU on the steam steriliser, and then you get a call to go to any of the wards and you've got a macerator blocked, and then the next thing, theatre's on the phone to the team leaders saying can you go up to Theatre B or Theatre A because the air handling unit's not working…
"But you work at the hospital because you want to provide a service to someone. You're not there for a thank you – you're there to help them. You feel it's rewarding whatever you do."