New award for 'first class' Gwynedd and Anglesey Memory Service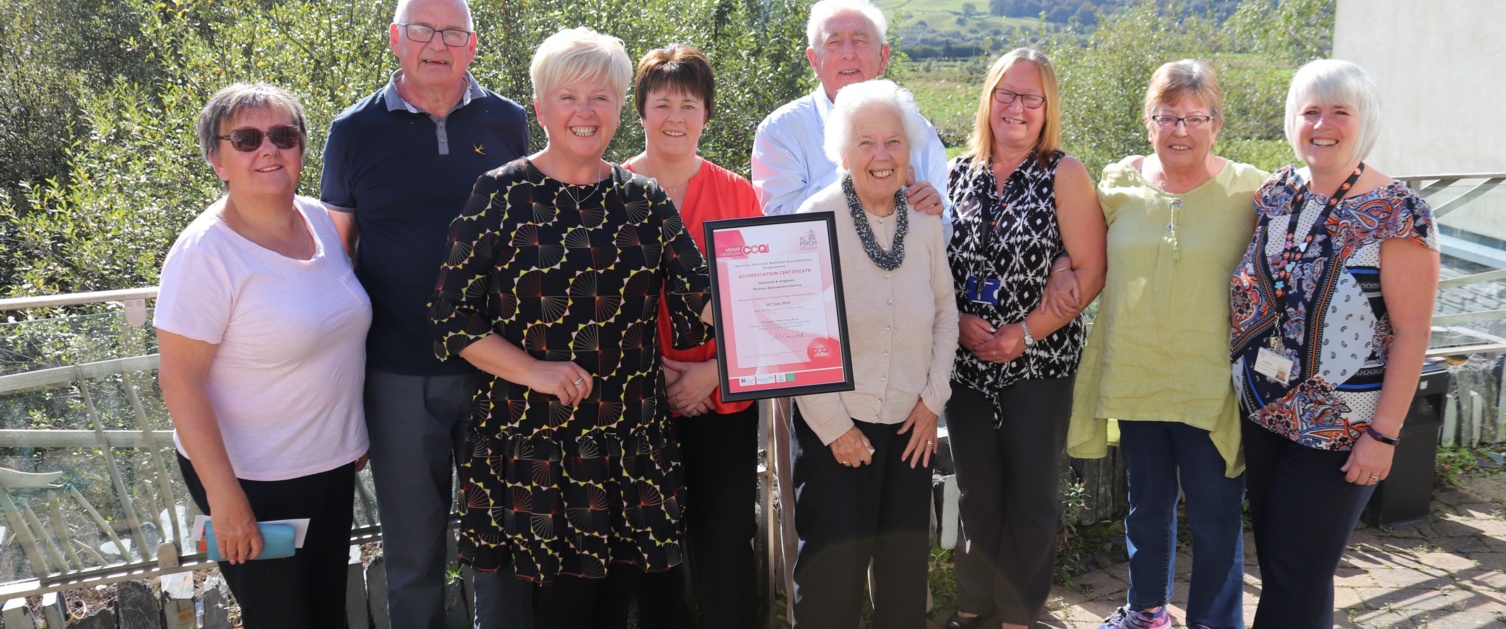 People living with dementia and their carers have joined health experts in praising the 'first class' memory support provided across North West Wales.
The Gwynedd and Môn Memory Service has been given a top quality mark by the Royal College of Psychiatrists for the third successive time for providing the highest standards of care for people living with dementia and other memory problems.
The 'Memory Services National Accreditation Certificate' recognises exemplary practice across key areas identified by mental health professionals, service users, carers and GPs.
The Betsi Cadwaladr Health Board service provides assessment, diagnosis and ongoing support for people with dementia and other memory problems across Gwynedd and Anglesey.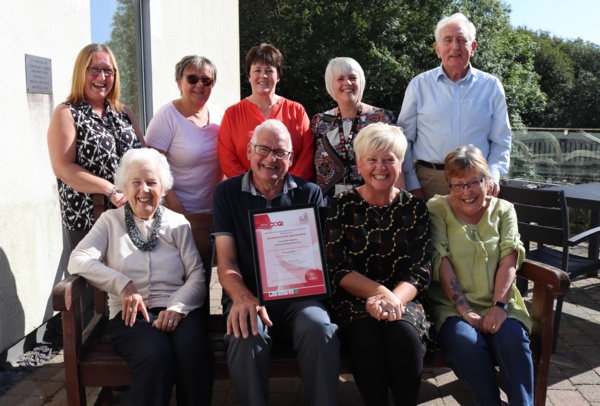 Among those to benefit from the team's support is Glenda Roberts from Llannor, near Nefyn, who is living with dementia. She said:
"The support I've had from the team in my own home has been incredible. It's helped me to carry on leading an active and fulfilling life doing the things I love. Without their support I'd probably be in a care home by now.
"There's a stereotype that everyone with dementia is old and sitting in a care home, but it is possible to be active and get on your life."
David Williams from Ffestiniog says the Memory Service has played a crucial role in helping his wife Ann come to terms with a diagnosis of dementia.
He said: "It's helped us to come to terms with it and cope with it. I dread to think what might have been the alternative. This is part of a range of support we receive from the NHS and social services and I can't praise them highly enough – it really is excellent."
The Royal College of Psychiatrists praised the team's "flexible, person centred approach" which was "sensitive to the needs to patients and their families", while also recognising the team's efforts to encourage people to take part in a range of activities and groups away from clinical settings.

Sharon Morley from Llanystumdwy, whose husband Dave lives with dementia, said it was reassuring to know that the Memory Team were always available to provide support when needed.
She said: "I know that if we have any problems I can pick up the phone and they will be there. They are just first class."
The Memory Team have completed a double success by being awarded a Sustainable Mental Health Service Commendation from the Royal College of Psychiatrists.
The new quality mark has been introduced to recognise services which successfully empower patients and carers to manage their own mental health; eliminate wasteful activity; make use of low-carbon alternatives; and empower staff in their daily work.
Rhian Russell-Owen, Manager of the Gwynedd & Môn Memory Service, said:
"I'm extremely proud to be working as part this small, but dedicated team of clinicians who are passionate about providing the very best care and support.
"This quality mark should give the people we serve further confidence that they will receive really high quality care and support when they come in to contact with our services."