Eid Mubarak to everyone celebrating Eid!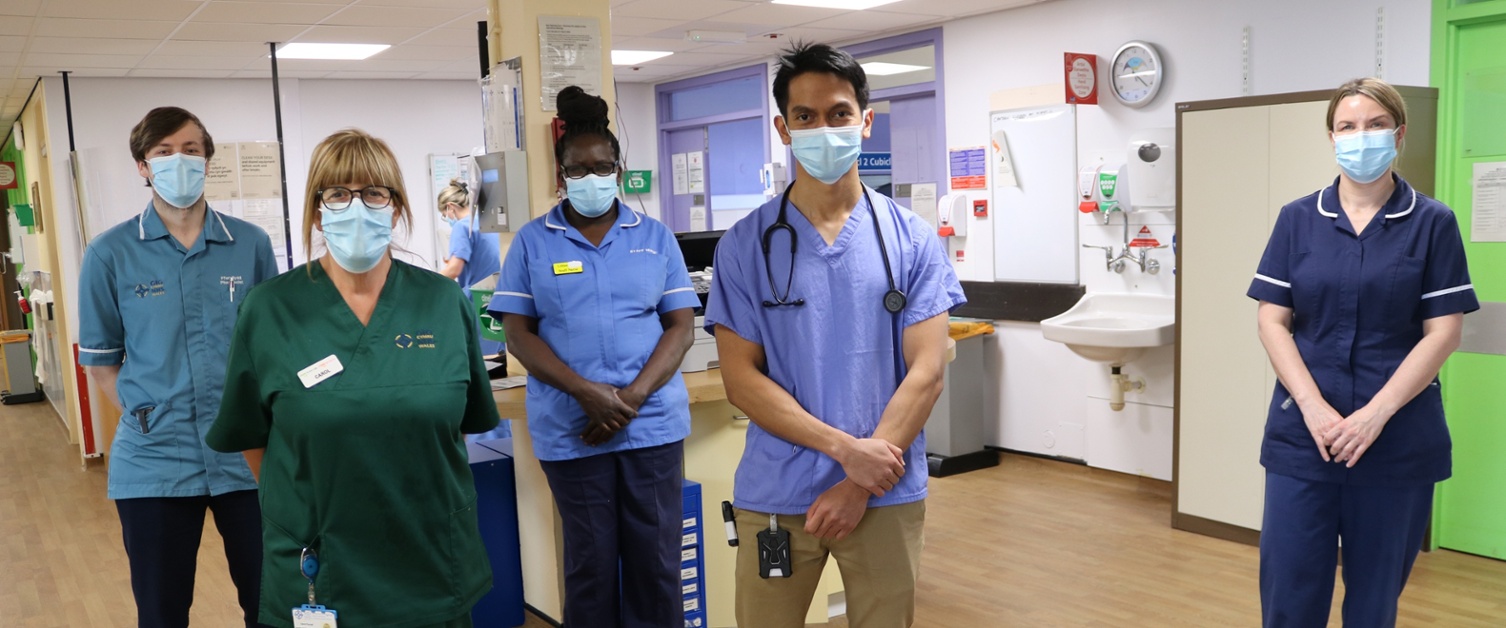 29.12.2022
The end of Ramadan will be marked all over the world this Bank Holiday weekend, where the Islamic month of fasting and individual, personal observation of spiritual reflection, is set to end.
Our Muslim staff and key healthcare workers are looking forward to marking Eid Al-Fitr in the more traditional way this year following two years of restrictions due to COVID-19.
The festival of Eid sees families come together to celebrate the month's achievement. It traditionally sees large gatherings, meals and visiting family and friends, as well as attending special prayers in mosques.
Dr Imran Sharif, a Junior Doctor who works on Glaslyn Ward at Ysbyty Gwynedd, is looking forward to welcoming his family to Bangor for the first time for the celebrations.
He said: "I have been fasting since I was a young child and you do become accustomed to it but the first few days of the fast can be difficult as you are getting use to going without food.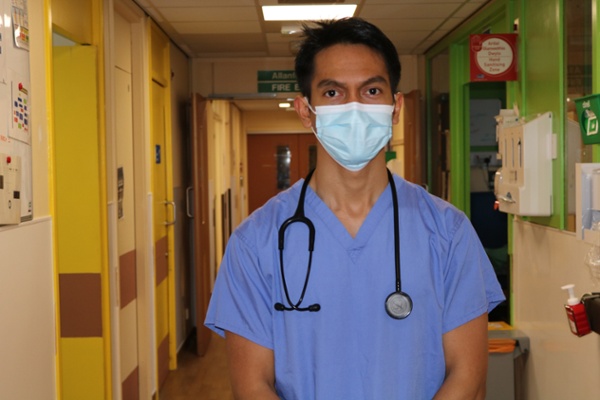 "During the fast I ensure I consume enough drink and food during Suhoor (meal before dawn) and Iftar (meal after sunset) to keep me going through working hours, however, it does get hard sometimes when I spot one of my colleagues with a coffee at lunch time!
"Even though there are difficult times my faith does keep me going and the reason why we are fasting during Ramadan. It's also nice to get support from my non-Muslim colleagues and when I'm fasting I don't need to worry about lunch breaks and I can just make sure my focus is on my workload for the entire day with no interruptions."
Dr Sharif, originally from Malaysia, relocated to North Wales with his wife in 2018 and is now looking forward to his first Eid celebrations with his family at home in Bangor.
"Over the last two years due to the restrictions we've not been able to celebrate Eid in the normal way so I'm really excited to welcome my parents for the first time and share the celebrations with them," he added.
Sue Green, Executive Director of Workforce at Betsi Cadwaladr University Health Board, said: "I would like to wish all our Muslim staff and communities a very happy Eid – I hope you all enjoy the celebrations!"