Community therapy team change working pattern to support COVID rehabilitation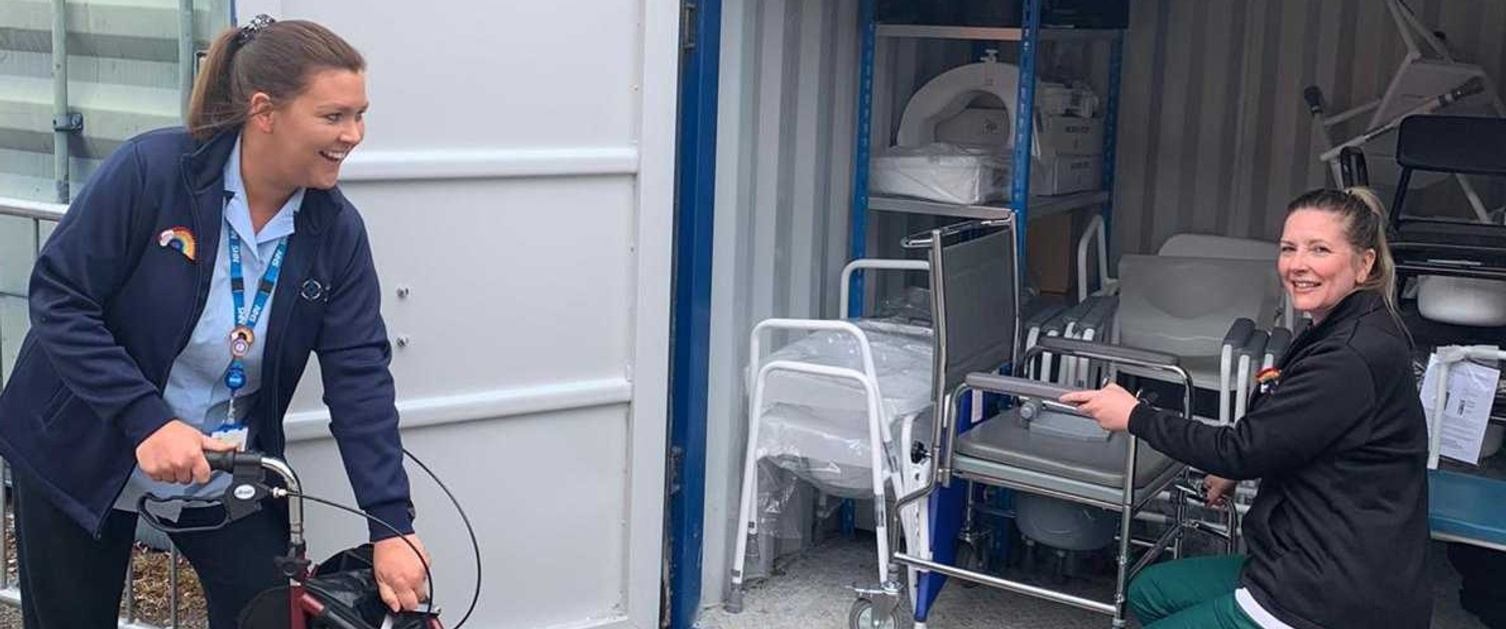 Community therapists working in Conwy have changed their working pattern to provide more cover for rehabilitation of patients recovering from COVID-19.
Working as part of the area's Community Resource Teams, a group of Physiotherapists, Occupational Therapists and Therapy Technical Instructors are now working seven days a week to support people in their own homes.
The team are among many therapies colleagues across Wales who have changed the way they work or been redeployed into different roles to help tackle COVID-19.
The Conwy Community Therapy Team, which previously worked Monday to Friday, can now help more people return from hospital sooner and support people to stay in their own homes rather than be admitted where appropriate.
Their work includes provision of equipment or advice required to support people to maintain independence and safety at home, advice around falls, provision of exercise programs and rehabilitation within people's own homes as well as linking closely with other services such as District nurse teams, social services and GP practices.
Alongside their work to help get people back on their feet after being poorly from COVID, the team are also looking at new, innovative ways of working.
Gwawr Job-Davies, Interim Deputy Head Of Physiotherapy Central Area, said: "We are also working on rehab pathways and have already developed new ways of providing services given the current restrictions in place.
"As well as visiting people in their own homes, we're offering telephone and video consultations which we haven't done before. We're doing all we can to help people stay well and independent at home."
The team is one of many across North Wales changing the way they are working to meet the demands of COVID-19.
At Wrexham Maelor Hospital, a round-the-click shift pattern is in place for physiotherapists to provide proning support to patients. Proning is a treatment to help support people with breathing difficulties, lying a patient on their front which helps improve the amount of oxygen which gets into the blood stream.
And Physiotherapy and Occupational Therapy teams working at Glan Clwyd Hospital and Ysbyty Gwynedd are also working new seven-day, 12-hour shift patterns to support colleagues.
All three main hospital sites now have increased therapist coverage throughout the week at their Emergency Departments, and community Physiotherapy and Occupational Therapy teams in Gwynedd and Anglesey have already been working to the seven-day service model.