Help Me Quit for Baby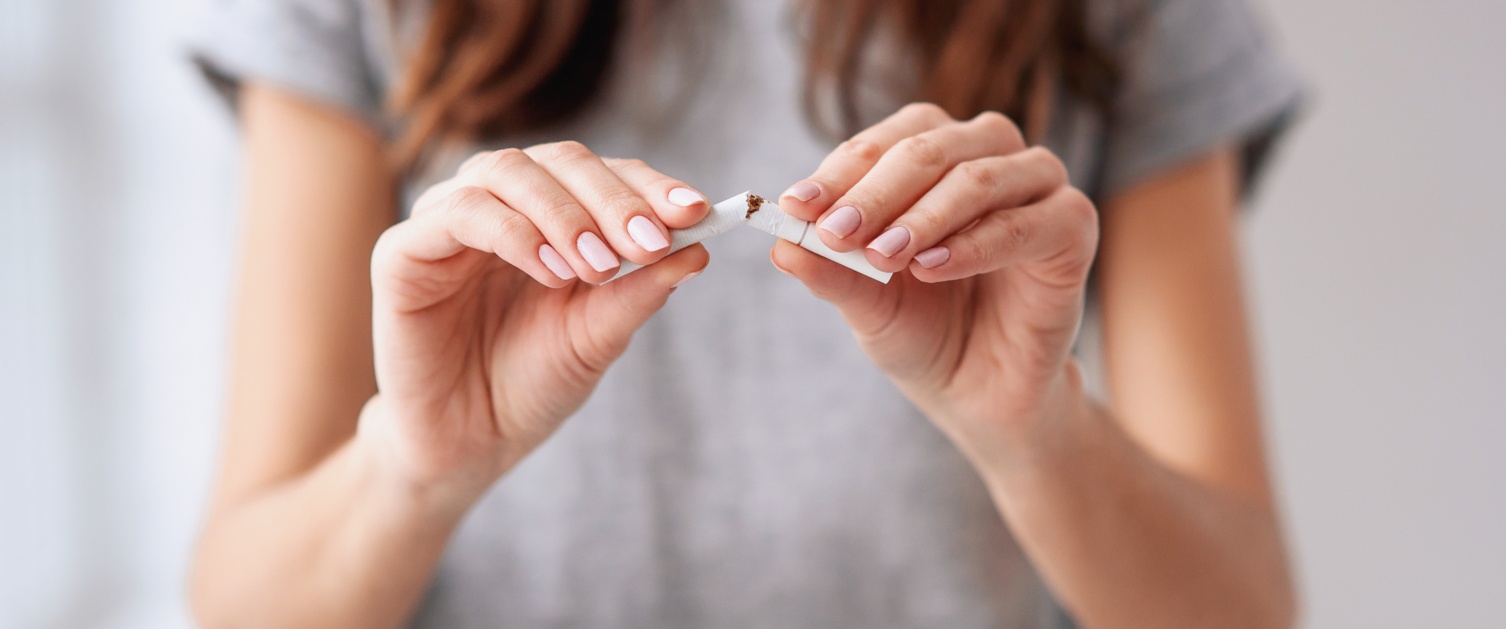 One of the most important changes you can make, to improve your health and protect your baby is to give up smoking.
Stopping smoking in pregnancy will reduce the risk of miscarriage, complications in pregnancy and labour, babies being born prematurely and low birth weight. Stopping smoking will also benefit your baby's health later in life. You will also be healthier throughout your pregnancy and following the birth of your baby.
It is never too late to quit smoking. Quitting at any time during pregnancy reduces the risk of harm to your baby. However, planning to quit as early as you can means that you can give your baby the best start in life.
We know that it is difficult to quit smoking and so the Help Me Quit (HMQ) for Baby service is here to help!
What is the HMQ for Baby Service?
The HMQ for Baby Service provides pregnant smokers, and other members of their household, support to stop smoking with the help of an expert Stop Smoking Support Worker (SSSW).
Meet the team
SSSWs are based in each community midwifery team and are fully trained to offer friendly, non-judgemental support to pregnant smokers and other members of their household who smoke.
The service is offered at your own home (or another convenient location for you) and is tailored to your individual needs.
Advisors based with the West midwifery team
Advisors based with the Centre midwifery team
Advisors based with the East midwifery team
What does the service involve?
Accessing specialist support through the HMQ for Baby Service will give you the best possible chance of stopping smoking.
The service offers a minimum of 7 weekly support sessions, each lasting between 30-60 minutes. During each session, your SSSW will work with you on the things that matter to you, and can give advice and guidance on a number of topics, for example: Dealing with withdrawal symptoms, smoking triggers and coping strategies, stress management and preventing relapse.
Support is also available between appointments by text and telephone.
The HMQ for Baby service also gives you, and other members of your household, access to free stop smoking medication from your local pharmacy or GP.
For more information on how to access the service and how soon you will get an appointment, please click on the following link to access the service leaflet.
An easy read version of the leaflet can be accessed by clicking on the following link - HMQ for Baby Easy Read
If anyone in the household would like to quit, speak to your midwife about the options available to them. You can also contact HMQ directly via:
Call: 0800 085 2219
Text: HMQ to 80818 or
Visit: https://www.helpmequit.wales/
What others have said about the service…
Below is a summary of the feedback received by clients who have received support to quit smoking from the Help Me Quit for Baby Service.
"Very supportive, appointments to suit, clear guidelines, excellent service. It was very daunting to give-up smoking and she [SSSW] really helped ease the pressure. Thanks"

"Brilliant support worker and service. Thank you for helping us to be non-smokers"

"Our SSSW was readily available via text for support / advice"

"I wouldn't change anything [about the service]. It has been brilliant and changed our lives!"

"…. Our SSSW gave great advice when we needed it the most and also reassurance. We couldn't have done it without such great support. Thank you J"

"Our SSSW was very supportive, told us if we had any problems, we could contact her any time. We found the service fantastic and would definitely recommend the service….. "

"Our SSSW was a great support, especially when I was feeling stressed"
For further information about the service, speak to your midwife.
For Professionals
To refer pregnant ladies and their partners who smoke to Help Me Quit for Baby, please fill out the referral form Help Me Quit for Baby Referral Form and send to the Stop Smoking Support worker in your area to one of the following e-mail addresses:
West
Central
East