Flying Start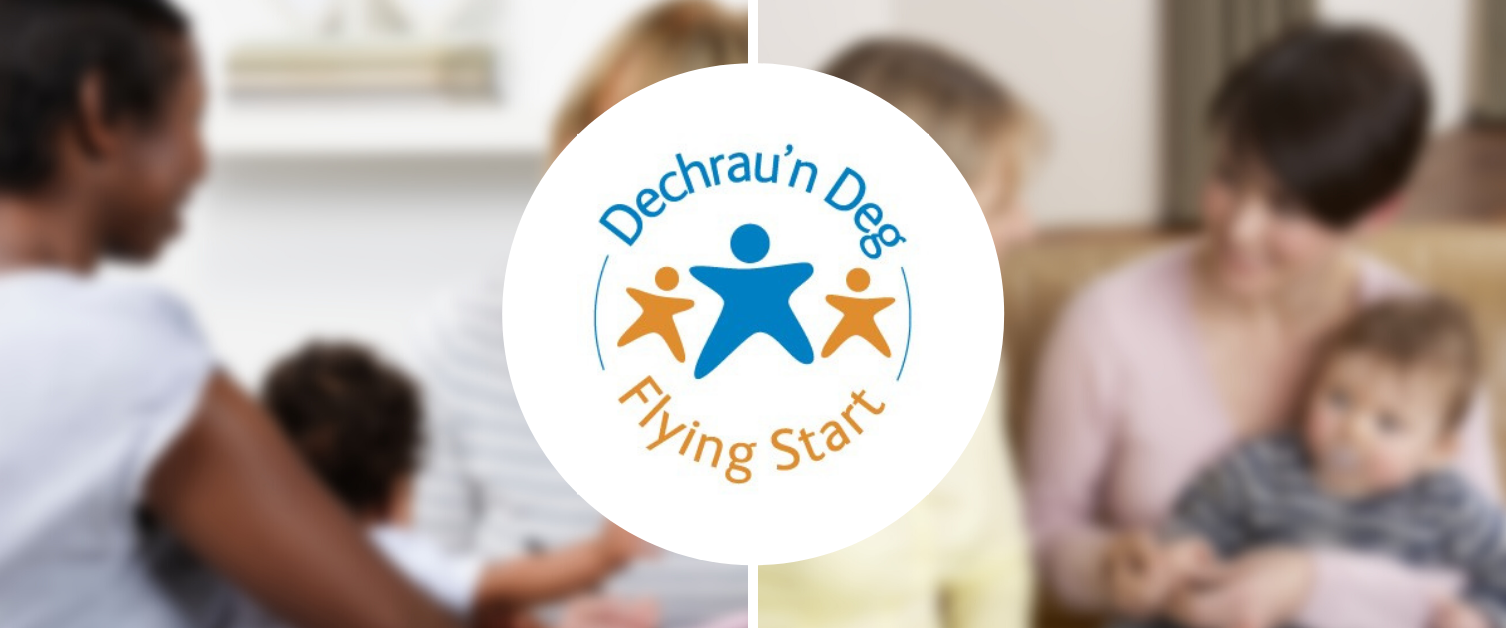 Flying Start is a Welsh Government funded programme for families with children 0-4 years of age that are living in specific disadvantaged areas of Wales. Flying Start provides a range of services to support both parents and children. This includes:
Extra health visiting support

Free quality part-time childcare for children aged 2-3

Parenting support programmes

Early language development and play skills
Our Flying Start Health Visitors provide an increased level of support for families and children in designated areas across North Wales.
Flying Start Services in North Wales
Your Flying Start Health Visitor will support you throughout your child's early years. They will offer advice and support that will enhance your child's health and development.
Flying Start Health Visitors also provide practical advice and support on the following:
Infant and child nutrition, including the promotion of breastfeeding

The growth and development of a child

Supporting the parent-infant relationship

The management of behaviour e.g. sleep, toilet training, feeding and behaviour concerns

The prevention and management of illness

Accident prevention and safety

The management of a child's long term health condition

Play, speech and language support

Information about the childhood immunisation programme

The support of children and families that may be at risk of harm

Relationship problems e.g. domestic violence, family breakdown

Emotional health difficulties e.g antenatal and postnatal depression and anxiety

Stopping smoking

Promoting public health messages

Nurse prescribing

Various other opportunities to support you as a parent
Flying Start Health Visitors also offer additional home visiting, support and interventions which are tailored to meet your child and family's needs.
Our Flying Start Health Visitors work closely with other members of the Flying Start team including Early years childcare staff, Early Language Development team, Community Advisory Teachers and the Flying Start Admin team, to ensure the best possible support is made available to your family and children.
Flying Start Health Visitors also work with the Universal Health Visitors, Midwives, General Practitioners, Practice Nurses, the Community Paediatric Team, Speech and Language Therapists, School Nurses and other agencies.
How to access Flying Start Services
Midwives and General Practitioners will inform us about you and your family during pregnancy or when you have had your baby. Parents and carers of children will be contacted by the midwife or health professional if they are living in a designated Flying Start area in North Wales. Our Health Visiting team will make contact with you.
You can contact your local Family Information Service to find out if you live in a Flying Start area and any additional services that may be available.
If you are not sure or have recently moved into the area, you can contact your local Health Visiting Area Office for advice and support.
The Flying Start health visiting service is available primarily Monday to Friday, 9am to 5pm (excluding bank holidays).
If your child is unwell outside of your Health Visiting service times, please contact your GP or NHS 111 Wales for further support.
Useful links and resources
See our Health Visiting useful links and resources for additional support for you and your family. This includes maternity information, coping with your baby crying advice, introducing solid foods to your baby and more.
Anglesey
Gwynedd
Conwy
Denbighshire
Flintshire
Wrexham