'They couldn't do enough for me, they're great': New stroke team helps patients recover at home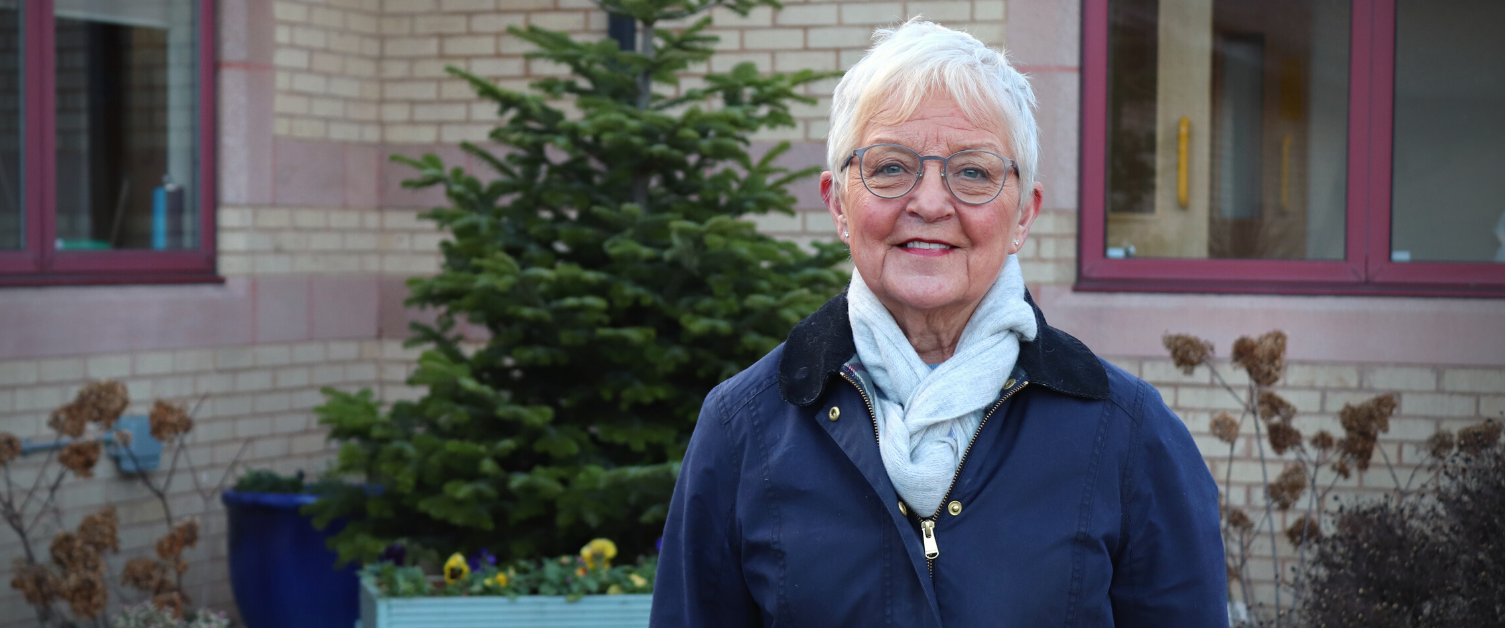 02/02/2023
One of the first stroke patients of a new Early Supported Discharge (ESD) service has praised the team for helping her leave hospital after just five days to recover at home.
Susan Cartwright, 69, from Connahs Quay, was down at her caravan when she noticed her voice sounded different, two days later she had lost feeling in her left hand and she struggled to walk with her left leg.
Susan went to Wrexham Maelor Hospital and was told she had suffered a pontine stroke, also known as pons, which affects the nervous system functions. Due to the new specialist stroke specific ESD service, made up of psychologists, physiotherapists, occupational therapists and speech and language therapists, which aims to help stroke patients recover at home, Susan was able to leave hospital after only five days.
Susan said: "I was told I had a bad stroke, but I was very lucky. A pons stroke can affect your emotions and anxiety, I couldn't stop crying to start with, but I was happy that I could go home just a few days after I was admitted, I think it really helped me get better.
"I'm used to caring for everyone else and taking on the world so to go from 100mph every day to 5mph with no warning and to be so ill was frightening, scary and frustrating. It takes a shock to make you realise to stop, slow down, breathe and enjoy every moment. Life's too short even more after you get a very sudden warning like this.
"Early Supported Discharge team got me back on my feet after stroke, with Maserati promise".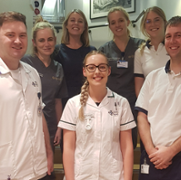 "The ESD team are unbelievable, they gave me motivation and a purpose to get up every morning. They spent an hour plus with me every day helping me with mobility, my hand, anxiety and speech. If I was a bit emotional they would get me out and go for a walk round the block with me.
"The team couldn't do enough for me, they're great. They were really reassuring, and I went from strength to strength. The psychologist really helped me too, as there's a fear that it might happen again. It's the best thing since sliced bread introducing this service, I can't fault them.
"When I no longer needed their support I was upset to see them go, but they gave me so much confidence. They all said how strong I am, and how I'm fighting every day to get well, which I still am."
Susan still sees the side effects of her stroke but is getting back to her old self, and has even started doing Pilates again, which she started before her stroke.
The ESD service helps patients recover at home with specialist stroke support, rather than in hospital or a clinical setting. The service aims to reduce time spent in hospital by 37% of current stroke patients, leading to patients keeping their independence and improving their recovery.
Nia Williams, Consultant Stroke Therapist for the East area of Betsi Cadwaladr University Health Board, said: "There is substantial evidence supporting the benefit of a co-ordinated ESD service for a select group of patients. This service facilitates earlier hospital discharge and provides specialist rehabilitation for people in their own homes. It is a privilege to support the delivery of this service and humbling to see the positive patient experiences and outcomes it is achieving."
The new service is part of a multi-million pound programme to improve stroke prevention, diagnosis and rehabilitation in North Wales. Last year Betsi Cadwaladr University Health Board launched a Stroke Improvement Programme which includes the Early Supported Discharge service as well as opening three stroke rehabilitation centres and new prevention, diagnosis and monitoring services.
Read more here: Multi-million pound programme to improve stroke prevention, diagnosis and rehabilitation in North Wales
The ESD service first started as a pilot in Flintshire and Wrexham, and since June the service has supported over 50 patients home, prevented four admissions to hospital and over 50% of these required the support of the whole multi-disciplinary team. The service is also available within the Health Board's central area and will be rolled out in the west of North Wales.
Keep up to date with health board news by signing up to our mailing list Sign up (es-mail.co.uk).