The mental health drop in centres helping to lift people out of a 'pit of despair'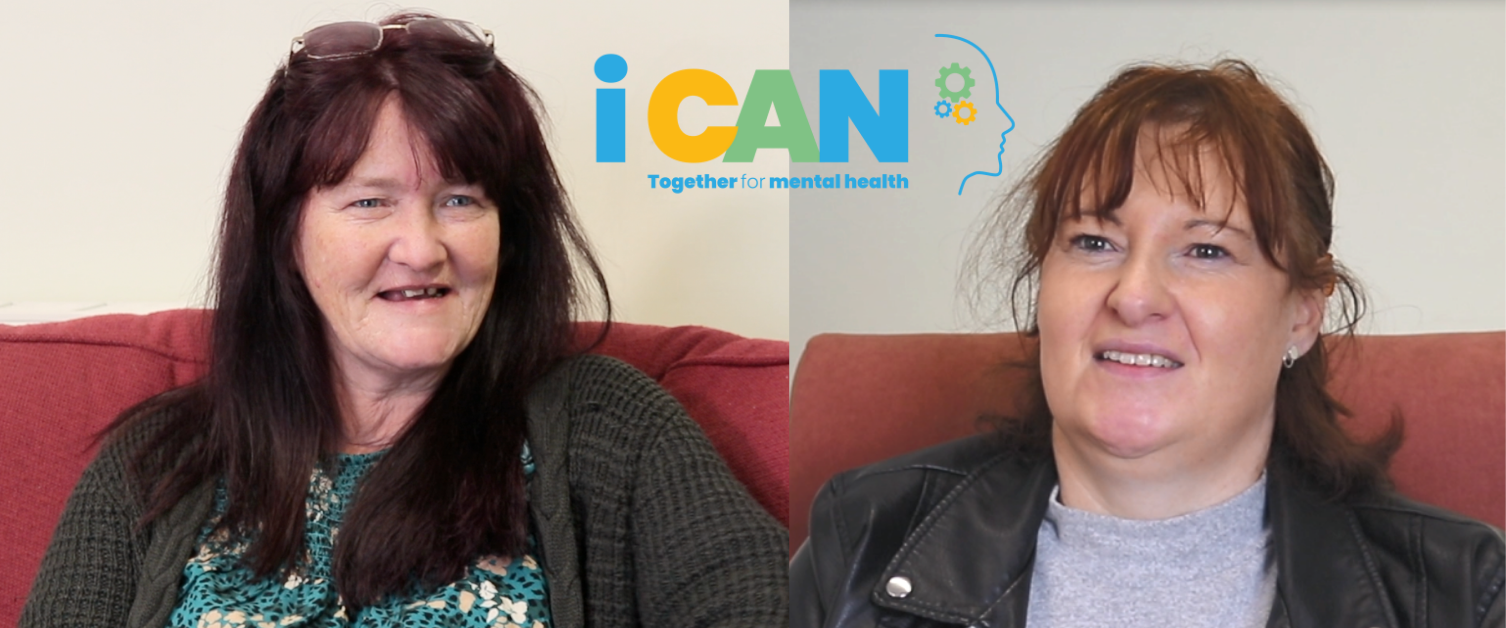 People struggling with mental health related issues have described how support provided through a Gwynedd drop in centre has helped them 'learn to live again'.
Canolfan Felin Fach in Pwllheli is one of 12 iCAN Community Hubs located across North Wales, where people can access support without needing an appointment or a GP referral.
The hubs provide support on a range of issues, including debt, relationship breakdowns, drug or alcohol problems, employment difficulties, bereavement, housing and loneliness.
While some hubs have been established recently, others such as Canolfan Felin Fach have been providing support for a number of years.
Gail Lloyd first came to Felin Fach feeling lost and in a 'pit of despair' six years ago. She says that the support she has received has made her feel 'like part of the family'.
"When I came here six years ago I was very lost and I didn't have the confidence to speak to anybody," she explained.
"I'd been a long-term alcoholic and suffered from domestic violence for many years. I just didn't feel that anybody would listen to me or that my story would be so common, to be honest.
"But since I've been coming here I've learned to live again. It just gives you a whole new perspective on life and you get a sense of belonging. You are never judged because every individual has different problems. The staff are lovely and you get such a friendly welcome that you just feel like part of the family.
"I'd encourage people who are struggling to give it go because it really is worth it. I was stuck at home in a pit of despair, but I've gradually become more confident and feel like I've learned to live again."
Tania Roberts, 45, from Pwllheli says the centre has become a 'home from home' and helped her cope with bereavement, depression and chronic pain following back surgery.
"I've been coming here for the past seven years and it's a home from home where you can receive support with absolutely anything," she said.
"It makes a massive difference to know that there is somewhere and someone you can turn to because then you don't feel so alone.
"They don't make you feel a nuisance if you need to phone them and you're crying and uncontrollable. They'll put the kettle on and help to lift you back up again. It's saved me and made me stronger. I don't know where I'd be without it."
The 12 iCAN Community Hubs are funded by Betsi Cadwaladr University Health Board and run in partnership with third sector providers.
Consultant Psychiatrist Dr Alberto Salmoiraghi, BCUHB's Medical Director for Mental Health and Learning Disabilities services, is urging more people to take advantage of the easy to access early support provided at iCAN Hubs this winter.
He said: "Everyone can struggle from time to time and it's important to know that you're not alone. Whatever it is that is troubling you – there is always support available to help you get back on track.
"Not everyone will meet the criteria for the more specialist support provided by NHS mental health services. That's why the easy to access support provided at iCAN Hubs is so important.
"I'd encourage people to visit their local iCAN Community Hub and give it a try. The kettle is always on and you'll receive a warm welcome from the friendly and experienced team of staff and volunteers."
For details of your nearest iCAN Community Hub, please visit the BCUHB website: https://bcuhb.nhs.wales/health-advice/mental-health-hub/i-can/ican-hubs/