Advanced nurse practitioner wins coveted research scholarship for 'inspiring' work at Colwyn Bay medical centre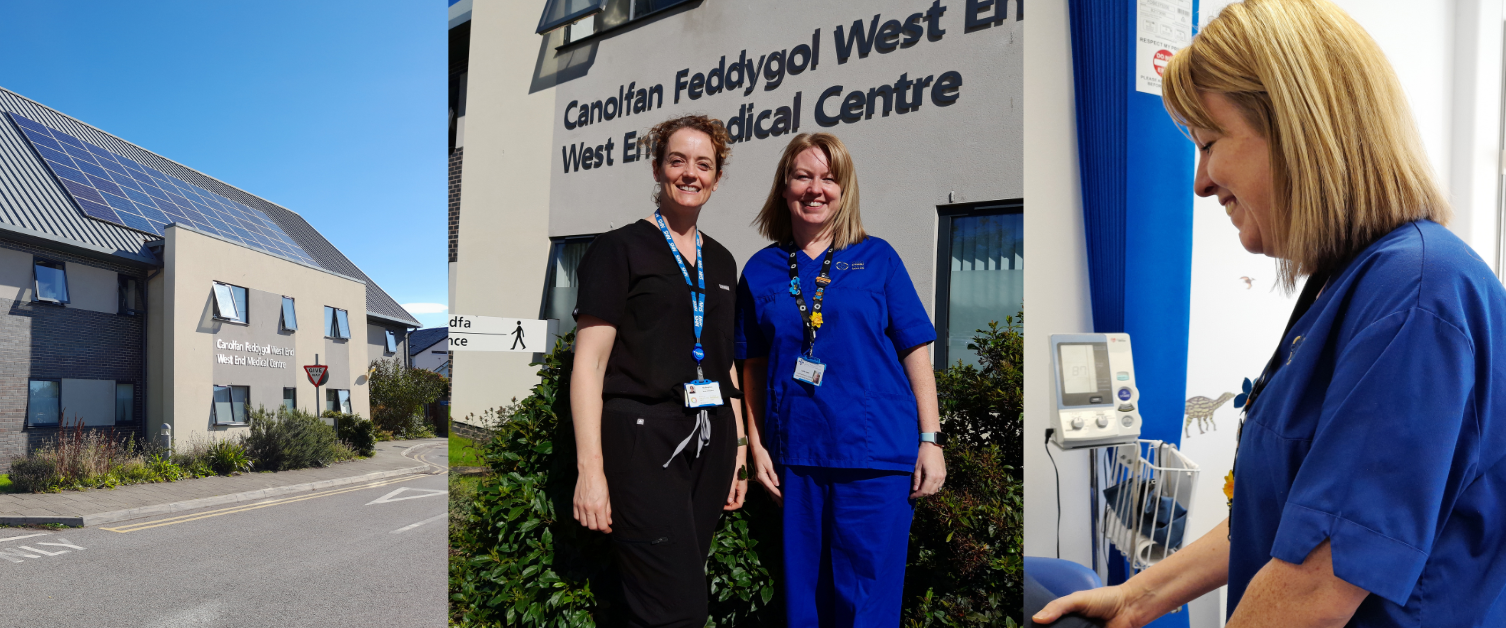 25.08.2023
An advanced nurse practitioner (ANP), described as "inspiring" by colleagues, has won a coveted national scholarship award after furthering research at her medical centre.
Lucie Parry, based at West End Medical Centre in Colwyn Bay, has been awarded the Betsi Cadwaladr Foundation Scholarship Award by the Chief Nursing Officer for Wales, Sue Tranka.
The hope is, by introducing a culture of evidence-based research into the practice, they will retain staff and attract others to work there.
Primary care consultant nurse, Nia Boughton, works with Lucie and she highlighted the efforts her colleague had undertaken to win the prize.
Day case hip and knee replacement transforming patient recovery journey - Betsi Cadwaladr University Health Board (nhs.wales)
She said: "This is about Lucie and it's about what she has done to make our work environment better. She is so inspiring – we think the world of her.
"There was nothing research-wise until Lucie joined the practice. One of the things which helps retain staff is the opportunity to conduct research.
"It also gives patients opportunities for interventions and treatments they might not get otherwise."
The awards, administered by the Royal College of Nursing, are open to all registered nurses, midwives and specialist community public health nurses.
To be considered, entrants must excel in either leadership, clinical practice, research and development or education and training.
After admitting she was "dreading" the interview with the judging panel, Lucie successfully demonstrated how the practice had engaged with research - and wanted to do even more.
Young girl reunited with doctors who saved her life - Betsi Cadwaladr University Health Board (nhs.wales)
"The questions they had were about my own development," she revealed. "I said there was loads we wanted to do but it was about getting the funding.
"Hopefully the award will help us get that funding to do more research. It's all about trying to attract staff and develop our existing staff to a point where they can conduct research.
"We have got multi-disciplinary professionals. We have paramedics, nurses, pharmacists. But like everyone else we are trying to recruit more staff. So we need to be innovative to attract them.
"We need to be attracting people who want to conduct research - who really care about the community they work in. The key to retaining staff is to make the practice an educative place through work."
Exemplar team's prestigious award nominations for battling biggest cause of preventable hospital deaths - Betsi Cadwaladr University Health Board (nhs.wales)
She has helped build a group of eight health professionals involved in research, with three studies recruiting and eight more being set up.
They have even presented at national conferences and collaborated with other research teams.
The aim for Lucie was always to change West End Medical Centre into a research-based practice.
She added: "I asked staff how important they thought research was, then we got involved in national studies and we opened others.
"It doesn't impact on work. I say to people, 'we have a research practice but you haven't really noticed'.
"Patients want to take part and staff really enjoy it. It's a positive thing."
Lucie will receive her certificate, and a cheque for £1,500 to help her further the team's research work, in Cardiff this October.
Keep up to date with health board news by signing up to our mailing list Sign up (es-mail.co.uk)