Jack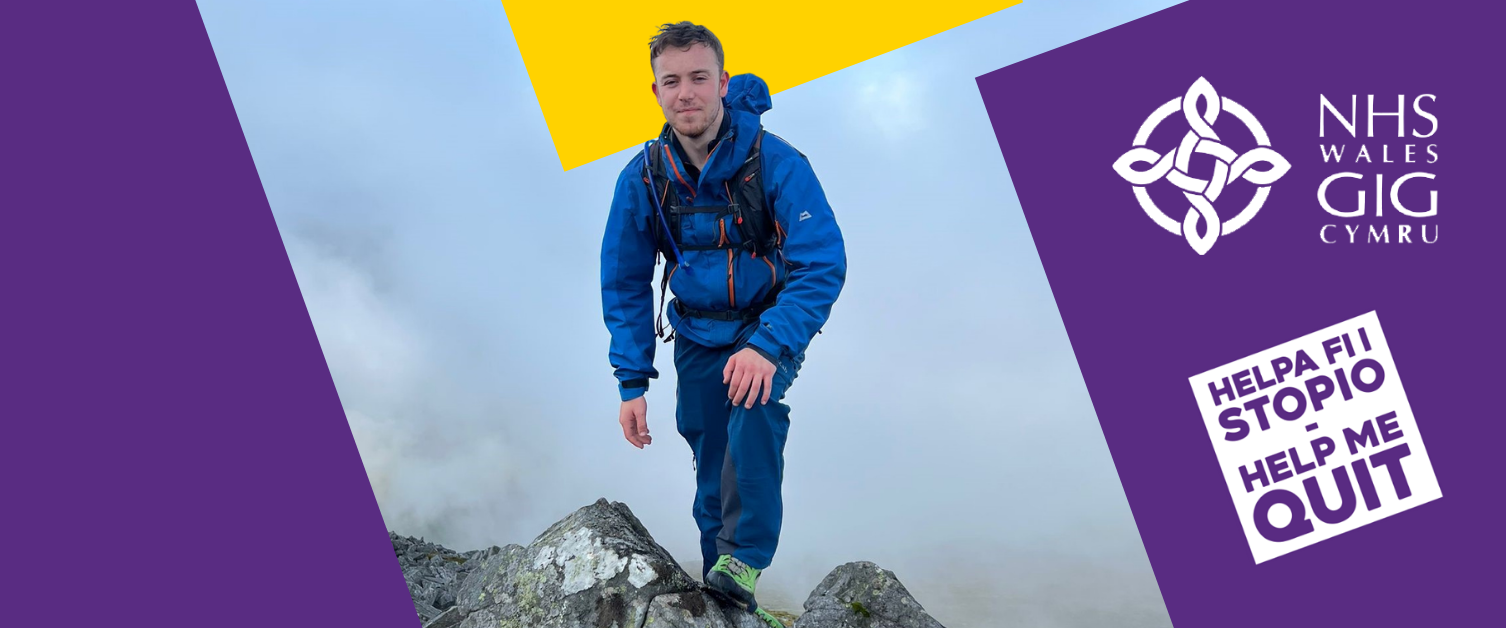 "I have tonnes more energy. I am breathing better. I feel a lot more positive. And I'm not so lethargic."
Jack quit smoking with the support of Help Me Quit. Now he's counting the benefits – feeling better, saving money and looking forward to his new travel plans.
Jack tried throwing away his cigarettes and lighter many times, but it was the free, friendly and structured support of Jo, his Help Me Quit advisor, that helped him quit for good.
And the 21-year-old from Rhyl has just landed a new job as a motorcycle sales executive – a role he is passionate about.
"I thought I was a social smoker, but I was addicted," Jack says. "The statistics on how much more likely smokers are to have a heart attack or have cancer really hit home. And I could have really used the money I was spending on other things I want to do.
"I decided it was best to kick it now with the help of someone who knows what they are doing."
"An amazing help every single day"
Help Me Quit gave Jack free access to nicotine patches and gum, and allowed him to see how much he had been spending on cigarettes through an easy-to-use app – "an amazing help every single day."
Jack plans to spend the cash he's saving on climbing trips, and dreams of reaching Everest Base Camp.
"It's been so positive," he says. "I haven't found the difficulties I thought I would. I am not saying it wasn't hard – but with Help Me Quit I was able to put a plan in place that has worked.
"Every time we spoke, Jo would say 'You have done so many weeks now' or 'You will be seeing a difference in your oxygen levels now the carbon monoxide is out of your system'. Or she would say 'Well done, you have done that right. You can do it.'
"The calls have been a massive help. You go on a journey together with your advisor. I wouldn't want to lie to Jo. She invested her time and effort and I didn't want to let her down.
"One of the best things is that this it is free… There is no reason not to try it and see how you go!"
"Completely different lifestyle"
Jack says Help Me Quit was comfortable, with no pressure. He was able to stop at a time which suited him.
"To smokers who want to quit, I would say to get in contact with Help Me Quit – it has been the thing that has seen me through," he says.
"I didn't think for a minute my lifestyle would be so changed and impacted with just quitting smoking, but it really has. There's the health and the positivity, and the money, and not going out in the freezing cold.
"I fooled myself for years. I am not going back to it, there would be no point. That is it now. Keep on going forward. It is only going to get better and easier."