Denbigh Community Hospital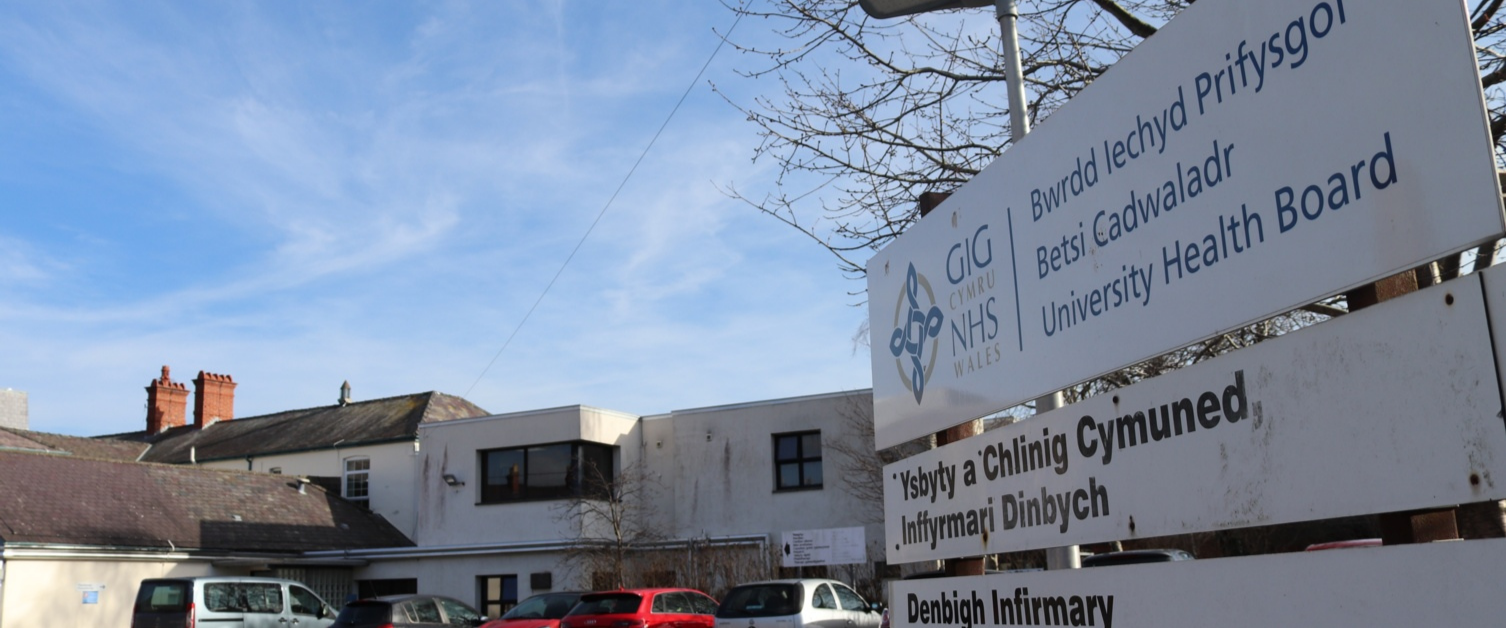 The Minor Injury unit at Denbigh is closed on Friday 27 August.
Address: Ruthin Road, Denbigh, LL16 3ES
Telephone number: 03000 850 019
This site is a smoke free zone. Please do not smoke in doorways, buildings or within the grounds
Facilities
Outpatient and inpatient Physiotherapy
Occupational Therapy
Macmillan Unit
Day Unit
Chiropody
Midwives
District Nurses
Health Visitors
Young Persons Health Advisor
Learning Disabilities
---
Amenities
A weekly trolley is available, supported by the League of Friends and tea-bar service is provided during Outpatient Clinics
---
Minor Injury Unit (MIUs)
8.00am - 6.00pm, Monday - Friday
We offer a walk in service but as we are often busy, please phone first so you can be triaged to the most appropriate service.
Telephone number: 03000 850 019
Opening times for the x-ray unit (appointment only): Monday - Friday, 09:30 - 12:00 and 14:00 - 16:30, contact: 03000 855 774
Minor Injury Units (MIUs) can help with less serious injuries such as:
Sprains
Cuts and grazes
Scalds
Something in your eye
Insect bites and stings
Minor Head Injuries
They usually offer much shorter waiting times than our main emergency departments that have to prioritise the most seriously injured patients.
MIUs are located in our hub community hospitals across North Wales, at Holyhead, Pwllheli, Dolgellau, Tremadog, Tywyn, Llandudno, Denbigh, Holywell and Mold.
Download the 'Live Wait Times' app
View the live wait times and find information about your nearest Minor Injury Unit in North Wales by downloading the free 'Live Wait Times' app to your smartphone or tablet device. The app is available for both Android and Apple devices.