Rapid Diagnosis Clinics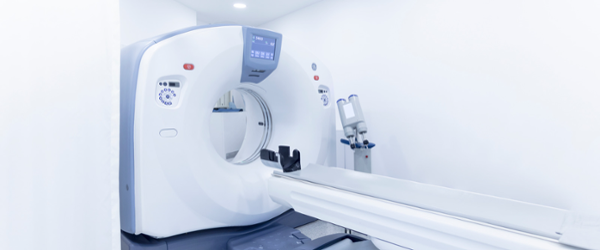 Rapid Diagnosis Clinics (RDC) quickly assess a patient's symptoms to determine if there is a need for a referral. During a visit to a GP if a patient has vague but worrying symptoms that could be cancer, they might be referred to a clinic at Ysbyty Gwynedd, Glan Clwyd Hospital or Wrexham Maelor Hospital. Examples of symptoms include weight loss, fatigue and non-specific abdominal pain. If a patient's results do not show any evidence of serious disease, they will be reassured as the investigation has concluded that nothing significant has been detected.
The Rapid Diagnosis Clinic (RDC) service has been launched in each of our District General Hospitals – Ysbyty Gwynedd, Ysbyty Glan Clwyd and Ysbyty Wrexham Maelor – to meet the needs of patients right across the North Wales (Betsi Cadwaladr University Health Board) area.
What are the Rapid Diagnosis Clinics for?
Previously, when symptoms have been vague, patients may have experienced referral to several different services before receiving a diagnosis, with their GP sometimes sensing that something is wrong but unable to pinpoint what it is for some time.
The Rapid Diagnosis Clinic will address this, giving the GP and their patient access to a prompt, efficient and person-centred experience. Although only about 1 in 10 patients referred in this way are found to have cancer, it is well known that the earlier we can diagnose cancers, the better. So in addition to improving patient experience, the RDCs will contribute to our aim of improving cancer outcomes.
An important additionally benefit is – learning from other Welsh RDCs – the Team expects to pick up a range of non-cancer conditions earlier and get patients to the right specialist quicker and more efficiently.
Finally, we want patients who do not have serious disease to find out sooner and avoid long periods of worry and perhaps unnecessary tests and investigations
What will happen in clinics?
After the GP has referred them to this service, patients will have prompt blood tests and a chest x-ray before their clinic appointment. Patients will be contacted via telephone by the RDC staff and supported in preparing for the clinic. The aim is for them to be seen in clinic within 2 weeks of being referred by their GP.
The regular RDC Team at each hospital site consists of a Coordination Manager, a Clinical Nurse Specialist and a Health Care Support Worker. Each clinic day they are joined by a doctor and a radiologist. They all work together with the patient and their GP to come to a diagnosis.
By the end of clinic day, patients will either have their results and a likely diagnosis, with an onward referral to the appropriate speciality, or they will have a plan for further tests or else reassurance if the results are normal.