Health Improvement Team
The BCUHB Health Improvement Team aim to empower the residents of Caia Park, Hightown, Central Wrexham, Flint and the wider communities to engage with and embrace the value of health and wellbeing. We are a multi skilled team of health improvement practitioners who provide evidence based and sustainable health promotion/ health improvement initiatives to improve health outcomes and reduce health inequalities.
We work in partnership with the community and other agencies to reach as many community members as possible. We provide healthy lifestyle resources and advice for professionals and the community, targeting evidenced based health outcomes pertinent to these areas.
We run a number of classes to help people improve their health and wellbeing:
Living Life to the Full (LLTTF) - An 8 week programme to improve mood and mental wellbeing by making changes to thinking styles, behaviour, and physical health. It is a Cognitive Behavioural Therapy based life skills programme for people with mild to moderate depression or anxiety.'Living Life to the Full' is not intended to replace existing clinical treatment/management; however it may complement primary and secondary mental health care services.
Foodwise for Life - An 8 week structured programme which utilises evidence based approaches to weight management. Written by Public Health Dieticians in Wales the programme is designed to contribute to Level 1 and 2 of the Welsh Government 'All Wales Obesity Pathway'. It is designed for individuals with a Body Mass Index over 25 who are ready and willing to make lifestyle changes.'Foodwise for Life' is not intended to replace existing clinical treatment/management, including disease specific structured education. The programme is not suitable for those with complex health needs.
Come and Cook - A 6 week practical cookery course which focuses on nutrition in a relaxed and friendly environment.All equipment and ingredients are provided and participants will be able to eat the meal produced at the end of the session.
Fitrition - A 6 week programme consisting of a 30-45minutes exercise session each week with our fitness trainer, as well as covering the most up to date healthy eating advice by our registered nutritionists. The programme aims to improve people's health and fitness, as well as their confidence to progress to more mainstream exercise opportunities in the local area. Sessions are tailored to the ability of the individual.
If you are interested in joining one of our groups then please contact us on 03000 859 625 or email bcu.healthimprovementteam@wales.nhs.uk. Names will be held on a waiting list as the programmes will only run when the required numbers of participants is reached.
All programmes are for over 18's. There is no charge as they are fully NHS funded. All sessions are approximately 1.5 hours in duration and are delivered in a group setting. There is an expectation that participants will complete the full programme as far as is reasonably possible.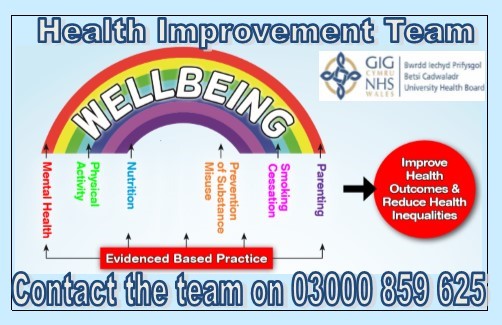 Meet the Team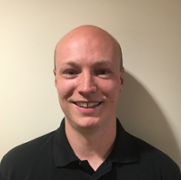 Robin Ranson – Senior Health Improvement Practitioner (healthy lifestyles). Robin's Sports and Exercise Science background has enhanced his years of experience as a Health and Fitness Professional, (qualified Personal Trainer since 2008). He has a specialist interest in childhood obesity and worked on both; the Sportslinx project for Liverpool John Moores University and Liverpool City Council, and the 'F' Factor Project, a "Way of Life" project for the Big Lottery Fund with Denbighshire County Council and Glyndwr University between 2009-2012. His remit in the team is to cover physical activity opportunity, and supporting the substance misuse agenda.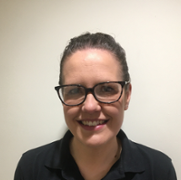 Stephanie Owen - Health Improvement Practitioner (weight management). Steph has a Masters Degree in Public Health Nutrition, and is a registered nutritionist. She has worked previously as a community food worker and as a nutritionist on a family weight management programme in Liverpool. She delivers food and nutrition sessions within the community as well as 'Come and Cook' and 'Foodwise For Life' weight management programmes.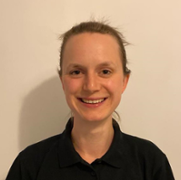 Sophie Sykes - Health Improvement Practitioner (weight management). Sophie has an undergraduate Degree in Community Nutrition, and is a registered associate nutritionist. She enjoys working with various population groups from children, families and older adults. She's passionate about getting people interested in cooking and nutrition, and delivers our health improvement programmes around food and nutrition, including 'Come and Cook' and 'Foodwise For Life'.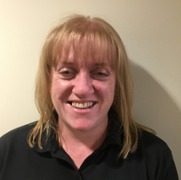 Sarah Marriott - Assistant Practitioner. Sarah delivers much of the activity within our team. She works on the weight management and mental health agendas, as well as organising and delivering at all our stand alone events. She also supports the team, and the locality, with all the administration for meetings, minutes etc, and is the organising backbone of our team!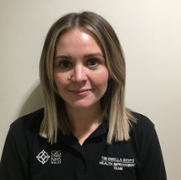 Siân Davies – Health Improvement Practitioner (Mental Health & Wellbeing). Siân has a Masters Degree in Psychology and a Postgraduate Diploma in Cognitive Behavioural Approaches and has previously worked within the charity sector within mental health, wellbeing and criminal justice. She delivers mental health and wellbeing sessions within the community including the 'Living Life to the Full' programme.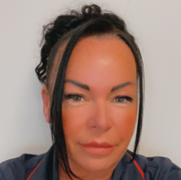 Tracey Edwards – Tracey is our Locality Matron here in Wrexham and across Flintshire for the East area, as well as the Wrexham Community Nursing services within which the Health Improvement Team sits. Tracey's background is mainly working in and leading District Nursing Services and Community Hospitals within the Wrexham area. She has also been involved in other multiagency projects across North Wales.
Contact details
To get in touch with the team, you can contact us on the details below during normal office hours (Monday – Friday 8am-4pm) or leave a message:
Phone – 03000 859 625
E-mail - bcu.healthimprovementteam@wales.nhs.uk
BCUHB Health Improvement Team - Caia Park Health Centre, Prince Charles Road, Wrexham, LL13 8TH
BCUHB Health Improvement Team - Flint Health and Wellbeing Centre, Earle Street, Flint, CH6 5ER
For information on current or upcoming events check our Facebook page which is updated daily. Search "BCUHB Health Improvement Team".