Ysbyty Gwynedd Respiratory Physiology team introduce new drive through sleep apnoea clinic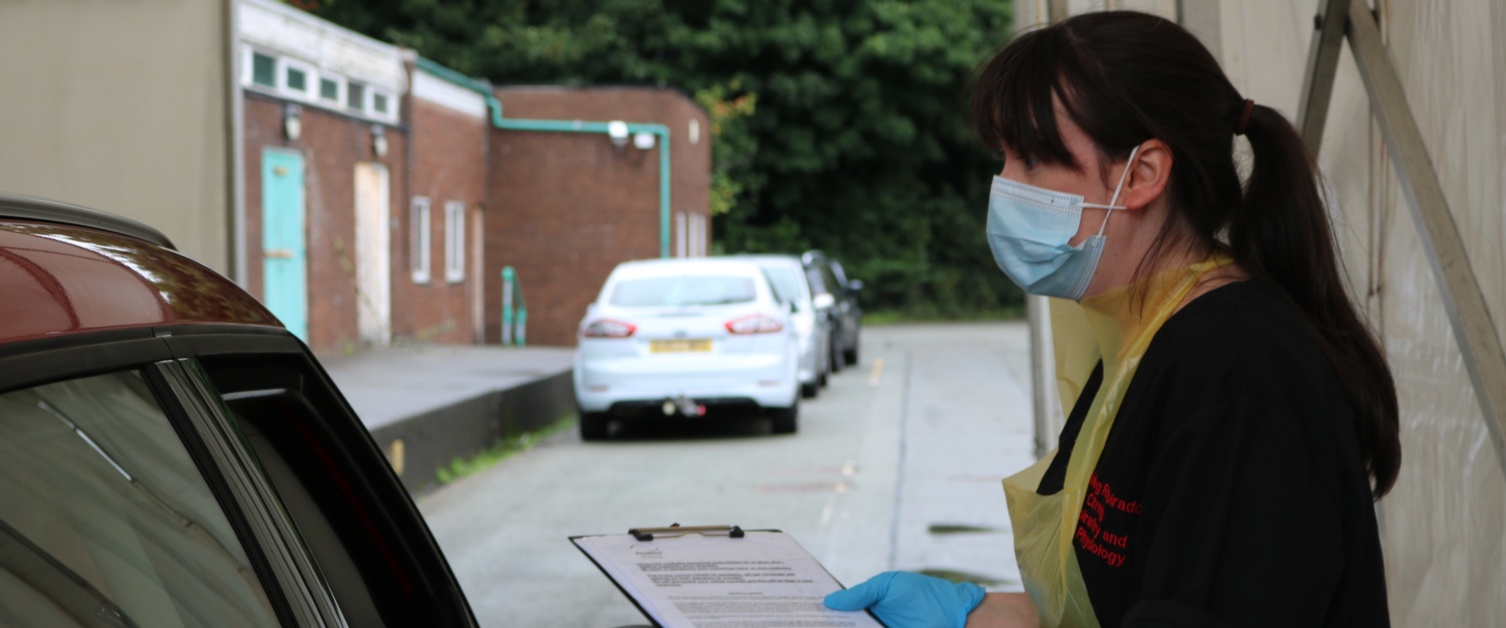 An innovative drive through sleep apnoea clinic has been introduced to ensure patients still have access to diagnostic tests and CPAP treatment during the COVID-19 pandemic.
The Respiratory Physiology team at Ysbyty Gwynedd normally carry out their CPAP issuing and diagnostic tests in clinics based at the hospital.
CPAP devices are non-invasive ventilators and are the most commonly used treatment options for people experiencing sleep related breathing problems. The treatment is commonly prescribed to address sleep apnoea – a condition where breathing starts and stops during sleep.
During March, outpatient appointments were postponed and many members of the team were redeployed to other areas, or helped with training and preparing medical devices and consumables to help in the response to COVID-19.
As the health board now begins to bring services back slowly in the safest environment possible, the team have introduced a drive through clinic at Bryn y Neuadd Hospital site.
Physiotherapist Alaw Holyfield, said: "At the start of the pandemic our clinics were put on hold and we were only able to carry out telephone reviews at that time.
"Our patients were so understanding and very supportive but we knew we had to find a way to continue our service in a different way.
"At the end of June we set up the drive through clinics for our patients waiting for Sleep Apnoea diagnostics and CPAP treatment.
"We have worked hard to ensure our clinic is as safe as possible, our patients drop off and collect the equipment and we are on hand to go through everything with them and offer any support and provide reviews over the telephone.
"We have seen a number of patients so far who have provided us with great feedback and say they feel very comfortable coming to the clinic to collect their equipment.
"Our team are really pleased we can continue to offer our service and provide treatment for our patients during these uncertain times."