Ysbyty Gwynedd Dermatology Team nominated for top UK award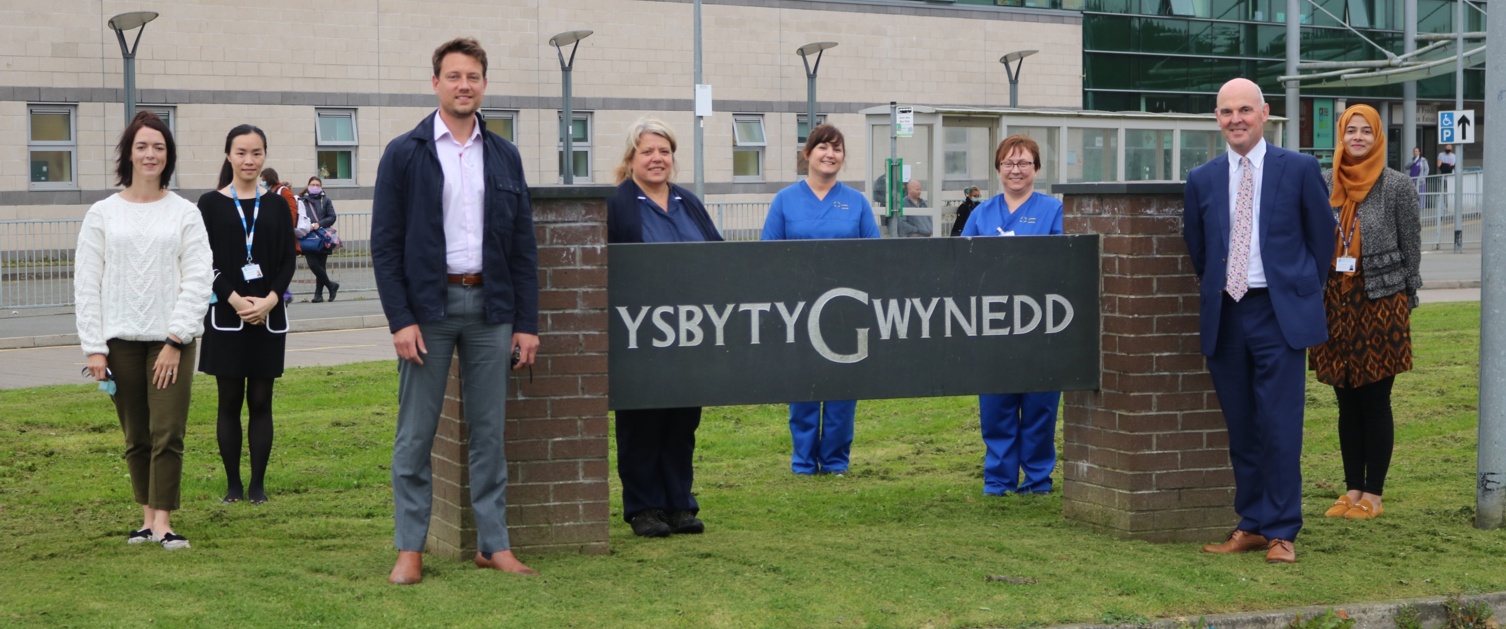 The Dermatology team at Ysbyty Gwynedd, who have transformed their service over the last two years, are in the running for a prestigious national award.
The service, led by Consultant Dermatologist Professor Alex Anstey, is nominated for The British Medical Journal's Dermatology Team of the Year award.
In January 2019, an Integrated Dermatology service was created to build a stronger relationship between specialists and GPs in the area, and in turn improve patient care.
Previously, GPs would refer most skin conditions on to the Dermatology team to be seen in clinic, which could result in a lengthy wait for the patient to be seen. GPs now routinely send photographs of skin lesions and rashes with their referral letters, allowing speedy responses.
The referral is assessed by the specialist at Ysbyty Gwynedd who then responds to the GP with advice and guidance on how best to manage the patient's condition, or if they need to be referred for a hospital appointment.
By introducing this new way of working, waiting lists for the service have improved dramatically. Urgent patients are now seen within four weeks from a referral by their GP.
One of the patients who has benefitted from the new system is 22-year-old Alis Jones from Menai Bridge, who recently returned from America, and was concerned she would be waiting some time to be seen by a specialist.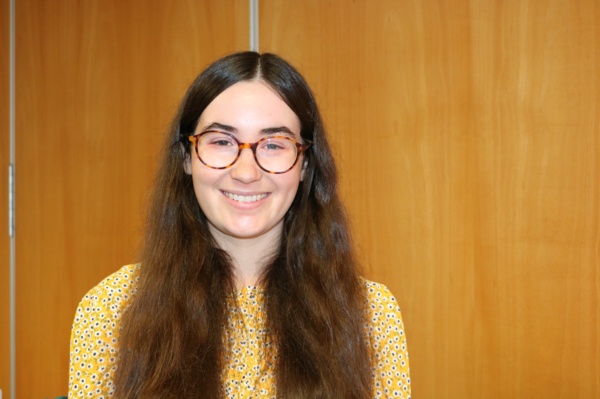 She said: "When I was younger I was trying to get referred to Ysbyty Gwynedd to see a specialist for my eczema but the waiting list was extremely long and I just lost hope.
"I left to go to university in America and I found a drug called Dupilumab which really helped my condition and improved my quality of life.
"When the pandemic happened my university closed and I had to return home to North Wales, because of this I was worried I would run out of my medication and there would be too long a wait at Ysbyty Gwynedd for me to be seen.
"Luckily, due to the new system for Dermatology, I was able to see Professor Anstey within three weeks of being referred. He then prescribed Dupilumab on the NHS. This ensured I was able to maintain my care and I wouldn't have any flare ups due to missing doses.
"The service changes within Dermatology have really influenced patients and have ensured that we get the best care."
Sian Morgan, a GP in Conwy, said the new service has helped to strengthen the relationship between primary and secondary care and has ignited an interest in the speciality amongst her colleagues.
She said: "Since the new system has started we're enjoying prompt, informative feedback on our patients. This allows us to manage conditions we wouldn't usually have done so in the community.
"It's really good for us to be able to tell our patients that their issues are being dealt with quickly and they are waiting less time for their treatment in clinic if that's what it's required.
"This is an example of how patient care can be enhanced if there is a close collaboration between the primary and secondary care teams and it's benefiting everyone, I do hope it is something other departments consider adopting too."
Professor Anstey says he is extremely proud of his team and what they have achieved over the last two years.
He said: "This has been a team effort with outstanding performance by all concerned. Importantly, the local GPs are now part of the dermatology team, which has created the largest dermatology team in Wales. We hope to win this competition, but even if we don't, the real winners here are our patients."