Ysbyty Gwynedd awarded for commitment to patient safety by the National Joint Registry (NJR)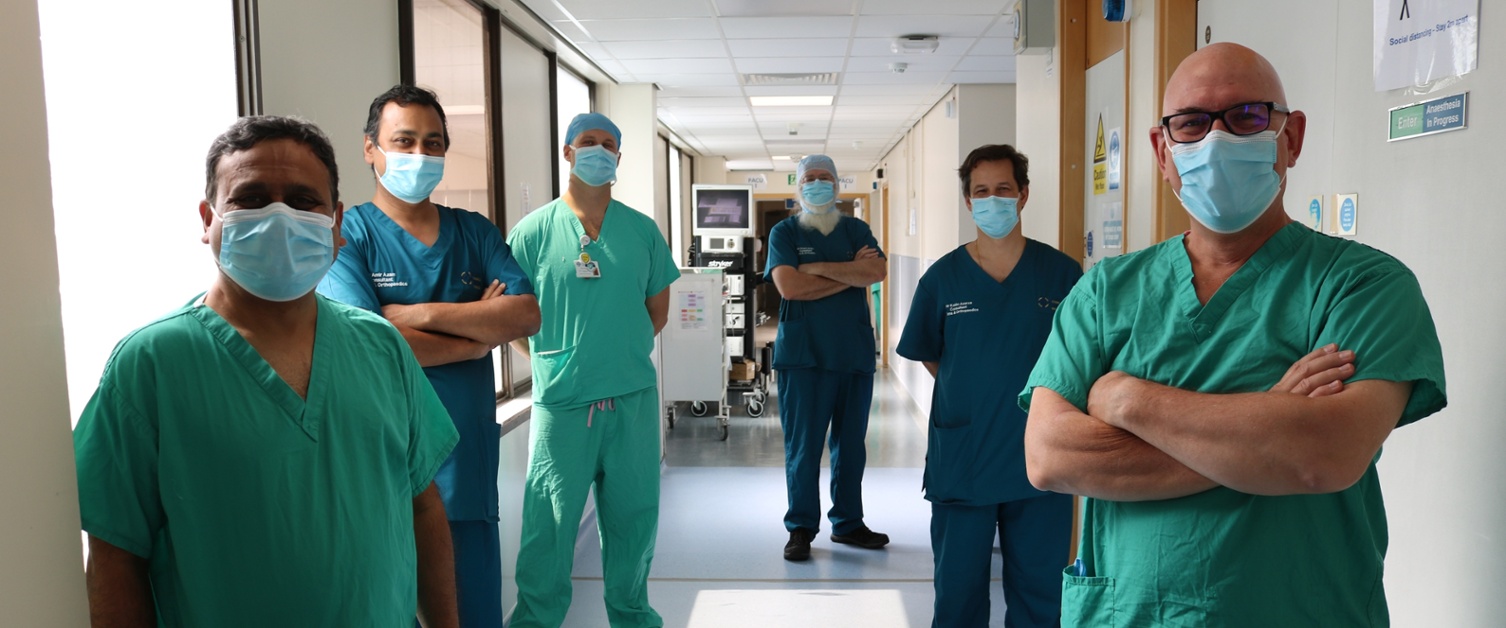 Ysbyty Gwynedd has been awarded for their commitment to patient safety after successfully completing a national programme of local data audits.
The National Joint Registry monitors the performance of hip, knee, ankle, elbow and shoulder joint replacement operations to improve clinical outcomes for the benefit of patients, clinicians and industry.
The registry collects high quality orthopaedic data in order to provide evidence to support patient safety, standards of quality of care, and overall cost effectiveness in joint replacement surgery.
The 'NJR Quality Data Provider' certificate scheme was introduced to offer hospitals a blueprint for reaching high quality standards relating to patient safety and reward those who have met registry targets in this area.
In order to achieve the award, hospitals are required to meet a series of six ambitious targets during the audit period 2019/20. One of the targets which hospitals are required to complete is compliance with the NJR's mandatory national audit aimed at assessing data completeness and quality within the registry.
Consultant Trauma & Orthopaedic Surgeon, Mr Koldo Azurza, said: "I would like to acknowledge our data collector, Huw Davies, who is the link with the NJR, for all his hard work. Together with Sister Rachel and her Arthroplasty nursing team, they have all been instrumental in achieving this award. I cannot be more indebted on behalf of our patients for their dedication in, at times, very difficult circumstances. This is their award."
The NJR Data Quality Audit investigates the accurate number of joint replacement procedures submitted to the registry compared to the number carried out and recorded in the local hospital Patient Administration System. The audit ensures that the NJR is collecting and reporting upon the most complete, accurate data possible across all hospitals performing joint replacement operations, including Ysbyty Gwynedd.
Consultant Trauma & Orthopaedic Surgeon, Mr Muthu Ganapathi, who is also Arthroplasty Lead at Ysbyty Gwynedd, said: "Contribution of data to the NJR has always been the priority for our hospital.
"We are very glad that the hard work and dedication of all the staff involved in this process has been acknowledged by this award.
"We would also like to thank Mr Glynne Andrew our retired colleague who set up this process at Ysbyty Gwynedd a number of years ago."
National Joint Registry Medical Director, Mr Tim Wilton, said: "Congratulations to colleagues at Ysbyty Gwynedd. The Quality Data Provider demonstrates the high standards being met towards ensuring compliance with the NJR and is often a reflection of strong departmental efforts to achieve such status.
"Registry data now provides an important source of evidence for regulators, such as the Care Quality Commission, to inform their judgements about services, as well as being a fundamental driver to inform improved quality of care for patients."