Ysbyty Gwynedd Anaesthetist appointed to prestigious new role to help train the healthcare workforce for the future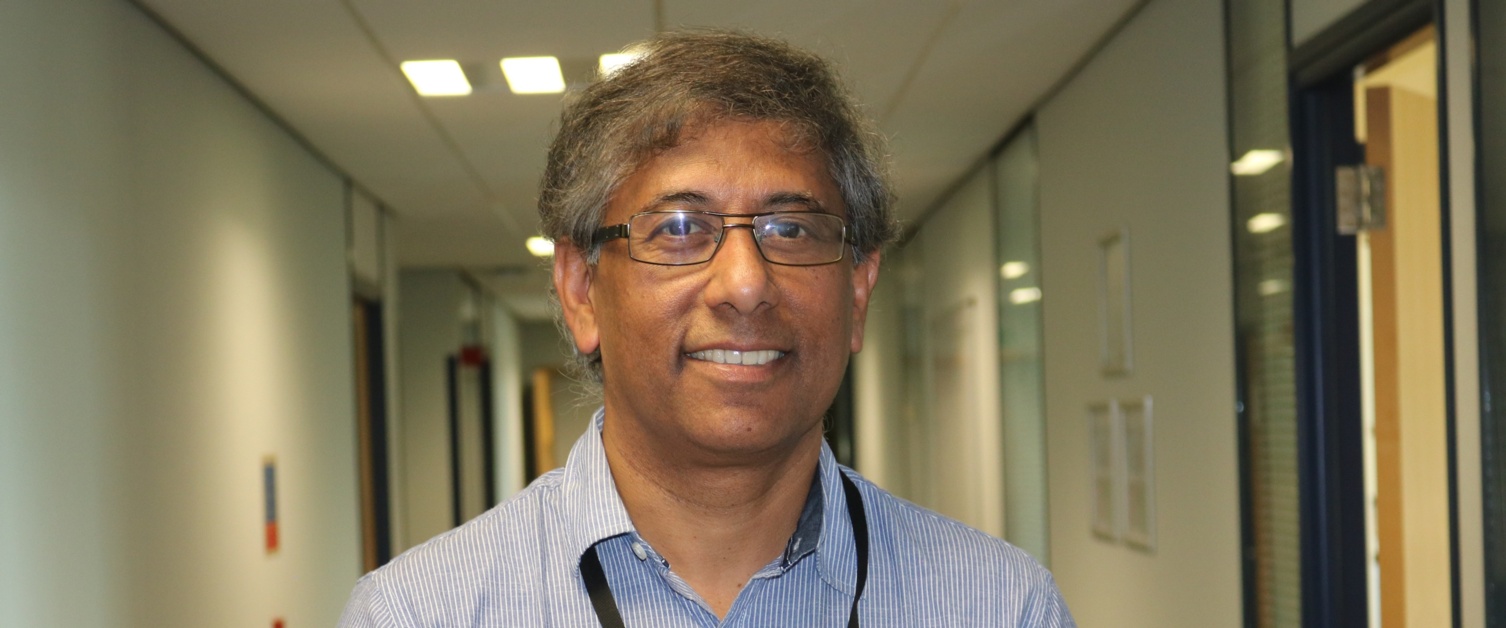 A doctor from Ysbyty Gwynedd has been appointed to a prestigious new role within Health Education and Improvement Wales (HEIW), to oversee the delivery of simulation training amongst healthcare workers.
Alongside his clinical role, Dr Suman Mitra will take up the new post of Associate Dean for Clinical Skills and Simulation, to establish a faculty network across Wales, and help shape best practice in the delivery of education and training amongst NHS staff.
Simulation is a way of delivering education where a real life event or experience is recreated with the aim of providing a safe learning environment, thereby improving safety in patient care.
Dr Mitra said: "I am honoured to be appointed to the role and look forward to working with teachers and learners in all specialities in Wales to incorporate simulation in education with the focus on improving patient care.
"This role will be a fantastic opportunity to collaborate with skills and simulation leads in Health Boards to promote faculty development and establish a network across Wales for sharing resource and good practice."
Dr Karen Mottart, Ysbyty Gwynedd Medical Director has congratulated Dr Mitra on his appointment.
She said: "We are all delighted to hear Dr Mitra has been appointed as Associate Dean for Clinical Skills and Simulation for HEIW. He has always had a passion for teaching, training, and in particular simulation.
"This is great news and I have no doubt he will be fantastic within this role."
Deputy Executive Medical Director for Betsi Cadwaladr University Health Board, Professor Arpan Guha, added: "I would like to offer Dr Mitra our congratulations and support.
"In this role he will have a wide remit, working across Medical and Dental, Nursing & Midwifery, Pharmacy and Allied Health professionals training in Wales and we hope that this will lead to further refinement and development for our own simulation education to benefit all professions at the Health Board, enhancing the experience and safety of all our clinical services."
This is a brand new post within HEIW and its Postgraduate Medical Dean says he is looking forward to welcoming Dr Mitra to the team.
Dr Tom Lawson said: "I am delighted that Dr Mitra has been appointed to the role of Associate Dean for Simulation at HEIW.
"He has an extensive track record in this area and will be a welcome addition to HEIW's multi-professional simulation team.
"He demonstrates all the values and skills needed to take forward the simulation agenda in Wales, working with our partners to ensure that we educate and train the healthcare workforce for the future to the highest standards."