Wrexham nurse becomes charity's first specialist in Wales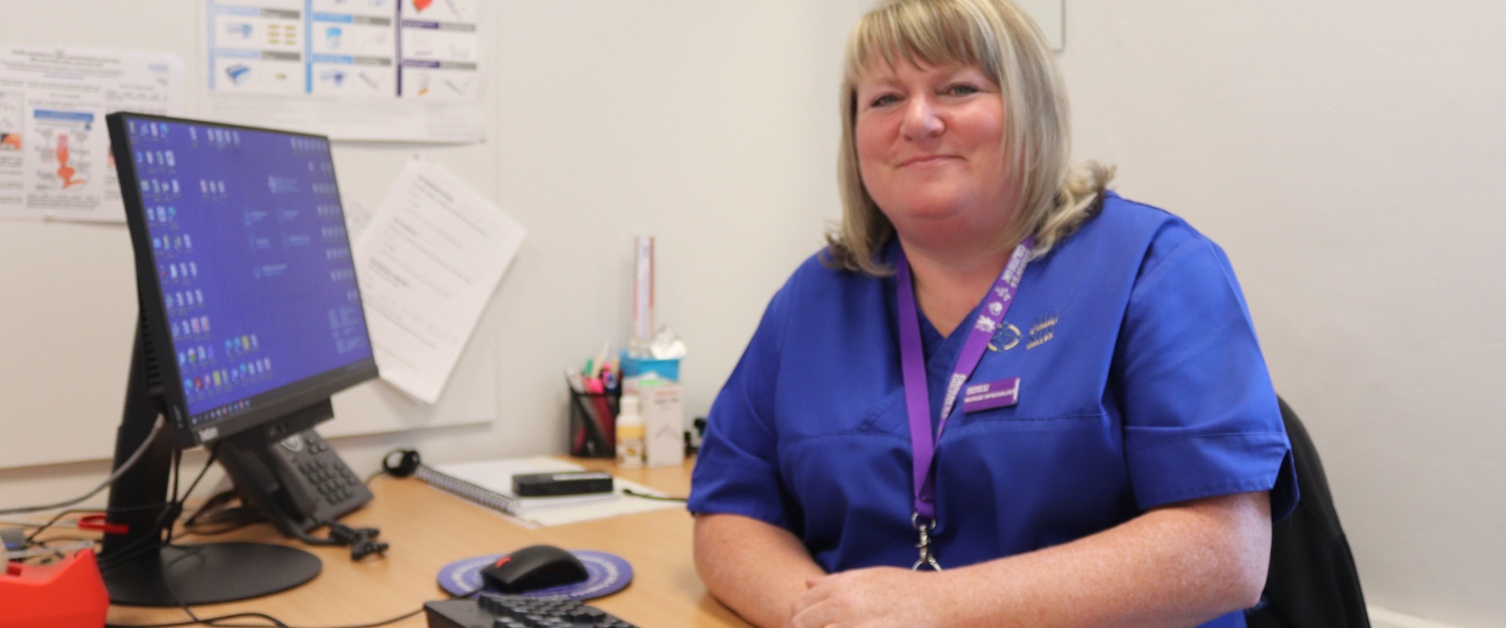 29/04/2021
A nurse from Wrexham Maelor Hospital has been appointed as the first specialist nurse in Wales for the charity Crohns and Colitis UK (CCUK).
Diane Upton specialises in Inflammatory bowel disease and has been awarded the role of IBD Nurse Specialist for CCUK, a leading UK charity in the battle against Crohn's Disease and Ulcerative Colitis, collectively known as Inflammatory Bowel Disease or IBD.
CCUK aims to support those living with IBD with access to qualified IBD nurse specialists, and has launched a new programme to build a community of nursing specialists and bring together IBD teams.
The programme has also helped Diane become an Advanced Nurse Practitioner for the Royal College of Nursing (RCN), through the RCN credentialing process, which will help Diane gain formal recognition for her level of expertise and skill in clinical practice, leadership, education and research skills, and will continue to support her development in the profession.
Diane said: "I decided to apply for the role at CCUK as it's a great charity that help inform patients, family, friends and healthcare professionals affected, but offers a great deal of advice and support for IBD nurses. I'm looking forward to being an ambassador for CCUK, and being part of a community of IBD nurses, sharing best nursing practice and hopefully making a positive change to patients' lives."
Diane has worked as an IBD Nurse Specialist and Nurse Endoscopist at Wrexham Maelor for the last six years, and will continue alongside her new charity position.
CCUK appointed 15 new IBD nurses across the UK, with only appointing Diane in Wales. The programme will also give nurses access to all the skills, knowledge and resourcing that the charity has, including senior nursing leadership, information and support services, communications and IT skills, research development and much more.
Diane added: "CCUK and the IBD nurses have been an extremely useful network especially during the pandemic, as we have supported each other during an extremely difficult and challenging time, enabling us to share updated guidance on advice and support for patients with IBD, providing information on Coronavirus to patients, to protect themselves and others.
"This opportunity will help support my development and education, which will benefit my role and the team at Wrexham Maelor too."