Wrexham Maelor Hospital first in Wales to launch fully interactive virtual Pain Management Programme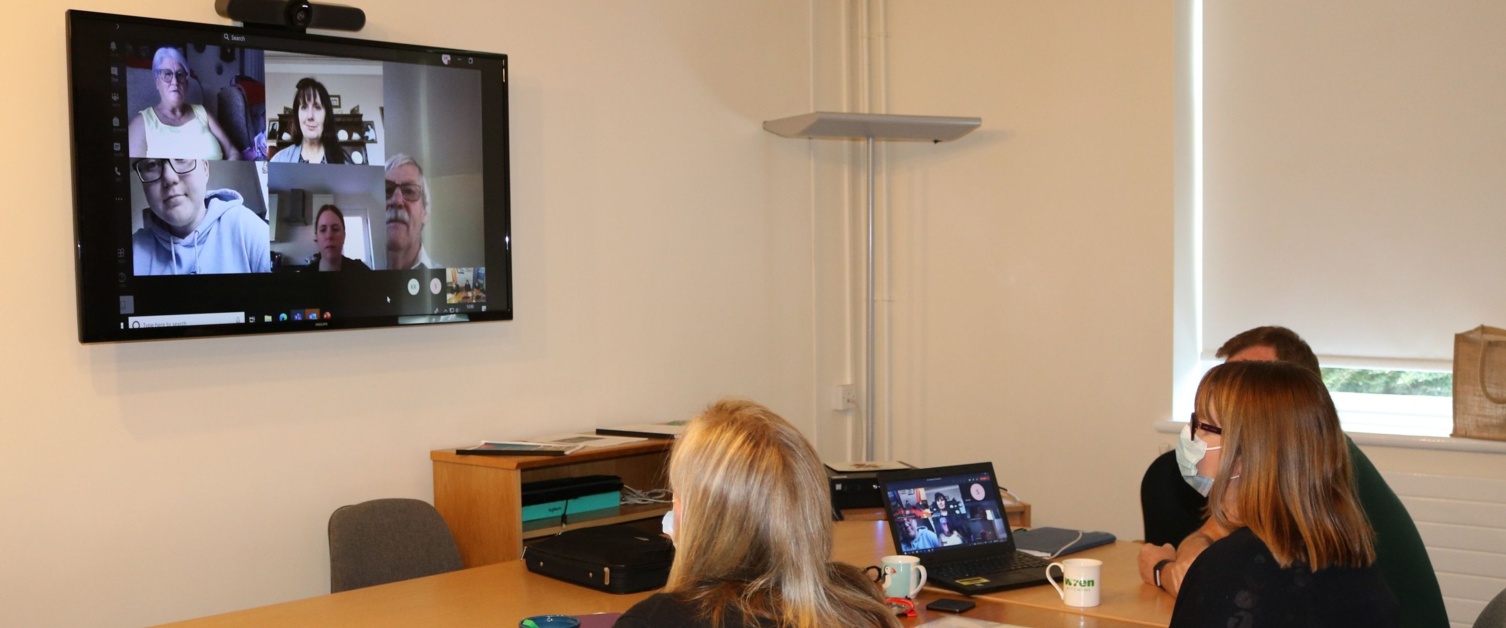 The Chronic Pain Team at Wrexham Maelor Hospital are the first in Wales to provide a fully interactive virtual pain management programme for their patients.
The team have remained operational throughout the COVID-19 pandemic and quickly adapted to new ways of working, initially ensuring continuity of service through telephone contact, before moving to offering remote video assessment and interventions.
Some people receiving treatment at a pain clinic may be offered a pain management programme (PMP) which is usually delivered through a series of group sessions in hospital.
Clinical Psychologist, Katy Knott, said: "Our Pain Service would usually offer three PMPs a year.
"This is a group intervention offering a combination of psychological and physical approaches to help individuals to live a valued life alongside their pain, which is facilitated by a Clinical Nurse Specialist, Specialist Physiotherapist and myself, a Clinical Psychologist.
"It was a daunting task to adapt this intervention to be offered remotely. There was very little precedence across the UK and little guidance on offering remote PMPs. As a team we collated relevant literature and spoke with colleagues who had some experience of offering remote PMPs.
"We were keen to avoid escalating waiting times and therefore took this information and quickly adapted our PMP sessions and resources packs to enable us to commence the first virtual PMP in the health board, which started in August."
The team currently have seven individuals engaging in their virtual 12-week programme, one of those individuals is Angela Wynn Brighouse who has had a positive experience on the programme so far.
She said: "I think the team are doing an amazing job, it's just as good as being in the classroom but with the added bonus of being able to use my heat pad.
"It has been a great experience so far especially for people like me who struggle with meeting new people so it's great I can participate in courses such as this one."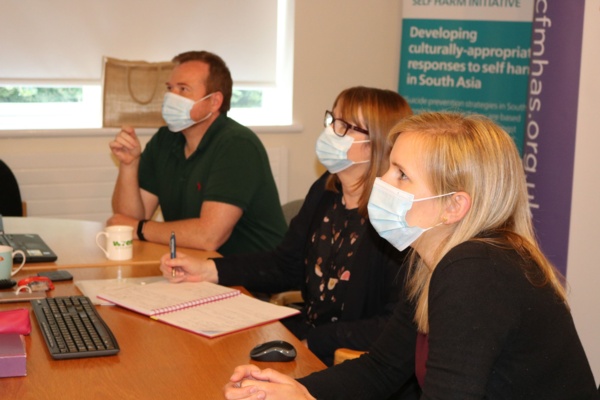 Ruth Burgess, Clinical Nurse Specialist in Pain Management, said: "Many patients have informed us that they find these groups easier to engage with as they do not need to travel to join them, this reduces their feelings of anxiety regarding engaging in group interventions, which they can now do from the comfort of their own homes. We have been very impressed how the patients, some of whom were novices with IT skills and the online platforms, have quickly learnt the new IT skills and have adapted to changes we have made to the sessions throughout the programme.
Grevin Jones specialist physiotherapist added: "We plan to conduct a focus group and evaluate outcome measures to inform future delivery of virtual PMPs.
"In the longer term the hope is that we can continue to offer these remote groups alongside our usual face to face PMPs to increase accessibility and patient choice."