Wrexham Maelor 'Contraceptive Champions' recognised with award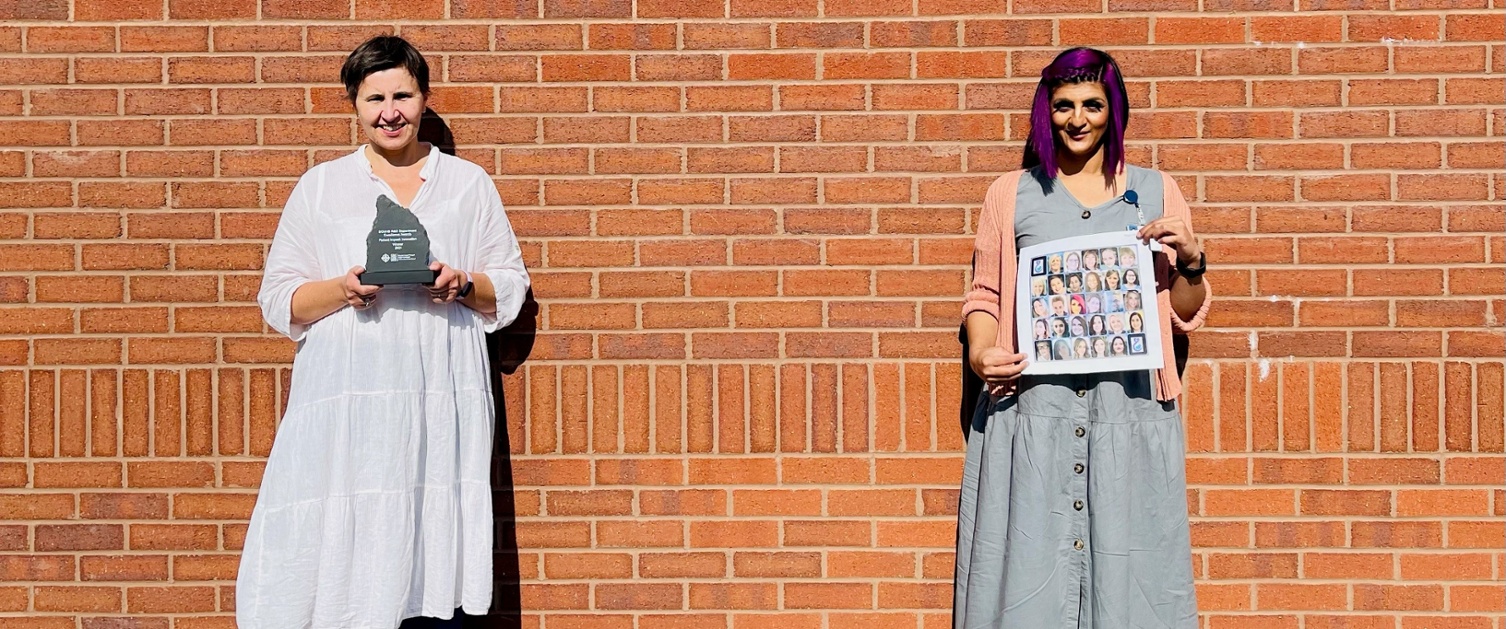 A group of doctors at Wrexham Maelor Hospital have been awarded for improving access to postnatal contraception during the COVID-19 pandemic.
Speciality trainees Dr Noreen Haque, Dr Anu Ajakaiye, Dr Maria Kaloudi and Consultant Obstetrician & Gynaecologist Dr Ruth Roberts from the hospital's Women's and Maternity Department were joint winners of the Patient Impact Innovation Award at this year's Betsi Cadwaladr University Health Board's Research & Innovation Excellence Awards.
Dr Roberts said: "Obtaining contraception during the pandemic has been challenging and recent government figures show that termination rates have increased during this time.
"Having a termination is a difficult decision to make and can have a negative impact on an individual's mental health.
"As a team we knew a change was needed to reduce the risks associated with unplanned pregnancies, as well as reduce the rate of termination of pregnancy."
To help improve access to contraception the team improved education for staff and patients as well as the availability of contraception for women on the maternity unit.
Dr Haque said: "Prior to implementing any changes to our current hospital policy, we carried out patient and staff surveys to assess the current understanding and prescribing of postnatal contraception.
"The staff survey showed that 97 per cent of staff felt they would benefit from formal training on contraception.
"The aim of the project was to provide formal standardised training to all clinical staff with the help of contraception champions.
"This includes doctors, midwives of all grades and healthcare assistants and has improved the counselling skills of staff which in turn has resulted in an increase in the uptake of postnatal contraception."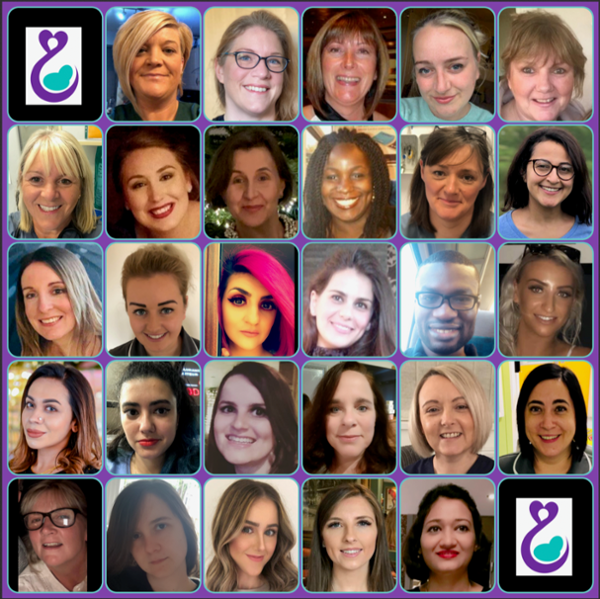 The team also provided staff with tools to ensure safe prescribing of contraception.
Dr Ajakaiye said: "Following the delivery of a baby not all forms of contraception are safe to be used straight away and there are a number of conditions.
"To help the staff feel safe about prescribing contraception, we developed proformas that should highlight any safety issues. These were also sent to pharmacy with the prescription to ensure safe prescribing. GPs also received a copy of the proforma with the birth summary to allow for continuity of care and chosen contraceptive method.
"We also developed new posters and leaflets to provide patients with reliable and more accessible information on contraception choices that were placed in waiting areas in the unit as well as in the community clinics."
The project has also saved valuable time for both patients and staff within primary and secondary care.
"A number of guidelines recommend that contraception should be discussed during pregnancy and following the birth of a baby. By following the recommendations and implementing changes we have saved women time as well as removing some of the barriers to assessing suitable contraception during the pandemic.
"The six week postnatal check carried out in primary care is usually a double appointment, to allow time to discuss contraception. Our changes potentially mean that this visit can be reduced to a single GP slot – this will lead to significant time and cost savings in primary care," added Dr Kaloudi.
In June 2020 0.5 per cent of women left Wrexham Maelor Hospital maternity unit with contraception. In April 2021 47 per cent were discharged with suitable contraception.
Associate Director for Research & Innovation at Betsi Cadwaladr University Health Board, Lynne Grundy, added: "We are delighted to recognise our researchers and innovators who are making a real difference to patient care.
"The judges had a very hard job identifying the winners as there is so much good work going on, and the awards are well deserved by all.
"We are now looking forward to offering these awards each year."
The runners up in this category were the Pharmacy and Harm Reduction Team who were recognised for providing a rapid test and treat hepatitis C (HCV) service for homeless patients in the community.
Health and Care Research Wales funds Research & Development departments in every Health Board in Wales, to support and deliver world-class research.
Director of Health and Care Research Wales, Professor Kieran Walshe, said: "We want to congratulate those who have been recognised, and thank all our research staff who have worked tirelessly throughout the pandemic to continue essential research work.
"Especially over the past 18 months, it's extremely important to reflect on the efforts of teams and individuals who continue to strive for excellence in their day-to-day roles and we couldn't be prouder."