Working in Partnership to help staff connect and support patient safety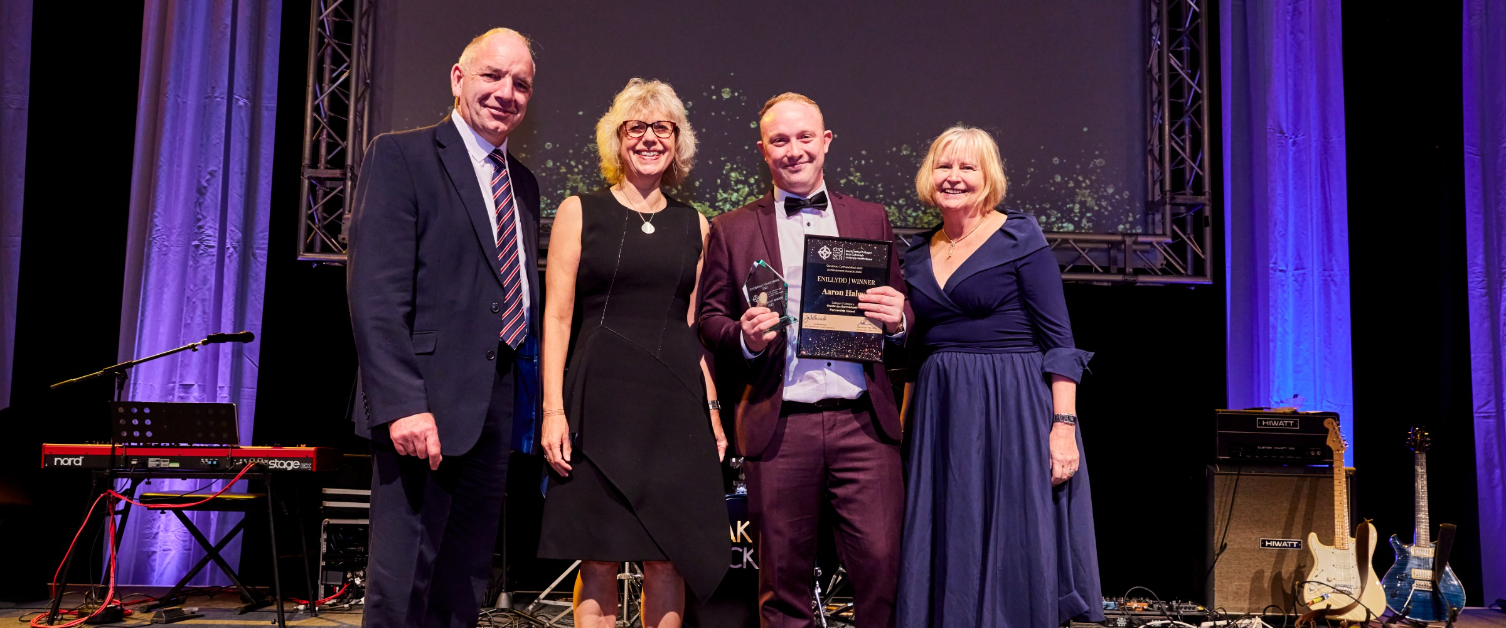 The successful development of a new digital platform to vastly improve the way staff communicate has been recognised at the BCU Achievement Awards.
Aaron Haley, Internal Communications Manager, worked with hundreds of colleagues from across the Health Board over 12 months to develop a new fit-for-purpose intranet platform (Betsinet) for staff.
This effective collaboration led to Aaron receiving the Working in Partnership Awards at the BCU Achievement Awards 2022.
Aaron was nominated by Katie Sargent, Assistant Director of Corporate Communications and Public Engagement, who said: "Delivering this vastly improved, well-structured platform has been, without question, absolutely crucial to the day-to-day running of the Health Board. Without it, patient safety would be considerably compromised.
"Aaron's clear vision, patience and excellent technical and communication skills ensured colleagues understood the approach and their own responsibilities. He empowered and encouraged colleagues from all services of all levels of technical ability to take control of their own content."
Professor Maria Hinfelaar, Vice Chancellor at award sponsor Glyndwr University, said: "All three finalists showed outstanding examples of how partnership working can benefit patients and staff working throughout the NHS.
"Congratulations to Aaron for his efforts in coordinating this work."
More details about the Achievement Awards can be found here.
Jeremy Nash, Chief Executive Officer for overall award sponsor Centerprise International, said: "I was delighted to hear the outstanding stories of kindness, care, compassion and bravery in the face of adversity shown by the finalists at the BCUHB awards.
"This is the fourth year that Centerprise International has sponsored these awards, and year-on-year we continue to be amazed at the lengths NHS staff in North Wales go to to support both patients in the area and their colleagues.
"Congratulations not just to tonight's winners, but to everyone who was shortlisted for this year's awards."