Work starts on new Community Dental Clinic at Ysbyty Bryn Beryl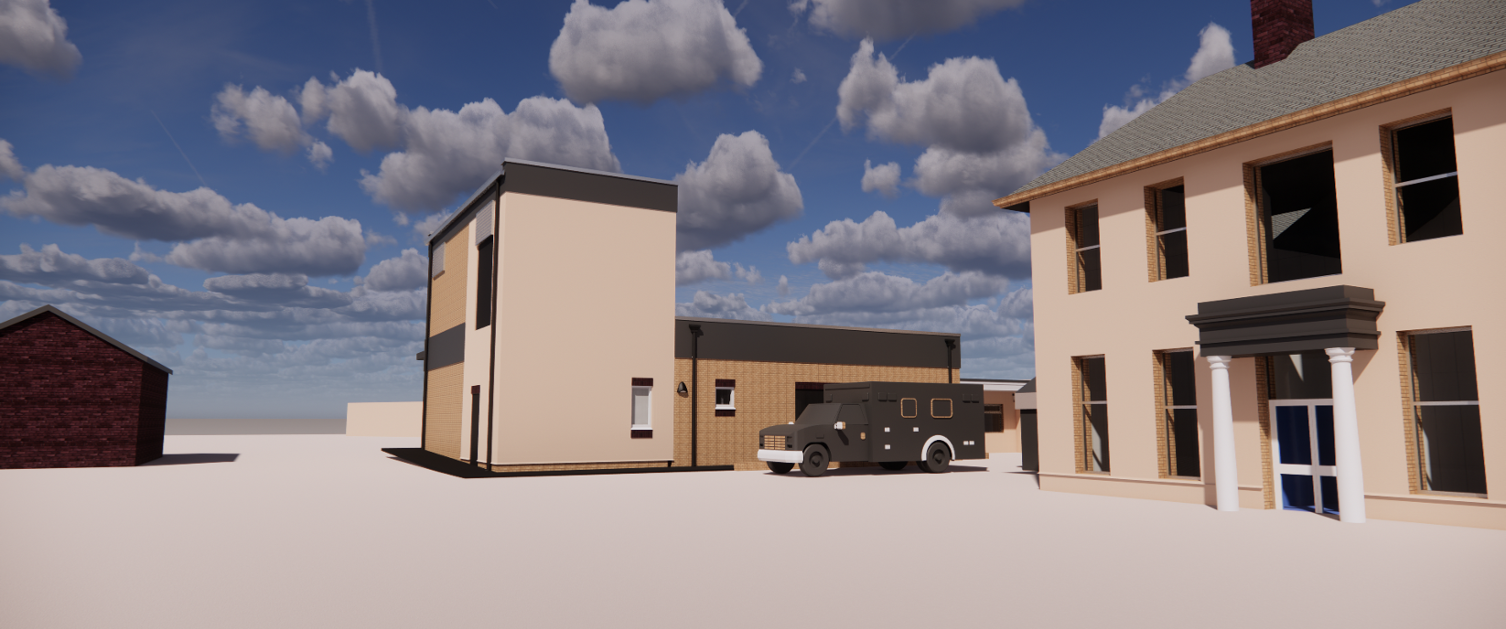 1 November, 2022
A new Community Dental Clinic is set to open next year at Bryn Beryl Hospital.
The Ala Road Health Centre Dental Clinic in Pwllheli closed in 2017 due to health and safety issues. The clinic was then transferred to two mobile units at Bryn Beryl Hospital.
During the summer, work started to build a new clinic on the grounds of Bryn Beryl Hospital that will provide a full Community Dental Service for the local area.
A Community Dental practice is a referral only service that provides dental care to people who cannot be easily treated in general dental practice, such as patients who have certain health conditions, a learning disability or a mental health issue.
Dr Sandra Sandham, Community Dental Service Clinical Director said: "This new dental clinic will mean improved access for patients, many of whom have had to travel to other outlying Community Dental clinics for treatment and care.
"Travel arrangements may have prevented some patients from receiving care in this area so the new locally based clinic should help with this.
"The new clinic also provides us with the ability to deliver services to our patient group in modern facilities purposely designed to meet their needs."
"It will also provide us with the opportunity to increase recruitment of staff."
The Community Dental Practice will offer check-ups, dental x-rays, scale and polishing, fillings, stainless steel crowns for children, extractions and prosthetic work for patients who require additional support.
The new clinic is expected to open during Spring 2023.
Peter Greensmith, Acting Assistant Director for North Wales Dental Services at Betsi Cadwaladr University Health Board, added: "Improving local access to dental care is a key priority for both Welsh Government and the Health Board and is especially important for community dental services given the increased complexity of these types of patients.
"This new dental clinic at Bryn Beryl Hospital will enable the delivery of the full range of community dental services to the population of Pwllheli and the wider Llyn area."