Winners of UK's first online Health Hack event find innovative solutions to COVID-19 crisis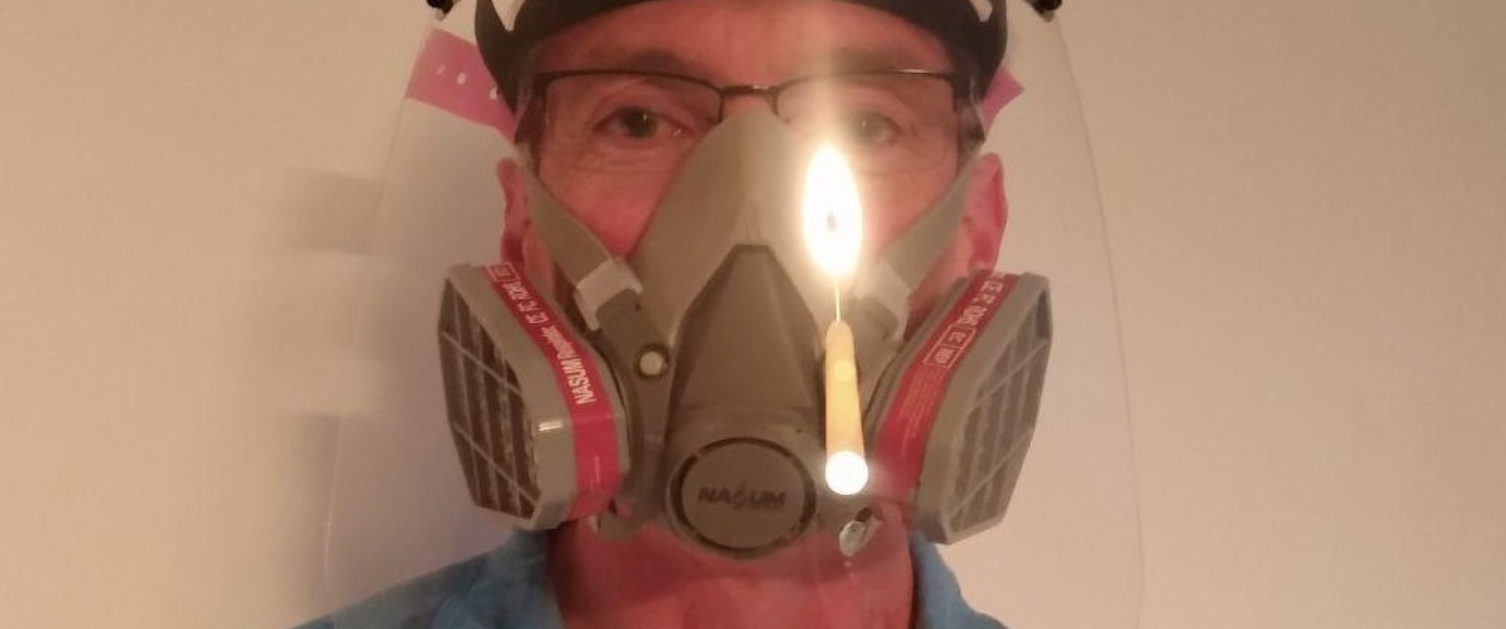 Despite the challenges COVID-19 has created, the outbreak has inspired clinicians to develop innovative projects to help them better communicate between themselves and their patients.
Staff took part in a UK first online pan-Wales Health Hack event, arranged by Menai Science Park (M-Sparc), The Bevan Commission, MediWales, the Life Sciences Hub and Betsi Cadwaladr Health Board that saw them pitch COVID-19 related projects to an audience of businesses and industry experts.
A team led by Ysbyty Gwynedd Anaesthetist, Dr Simon Burnell, won first place and received £5,000 from North Wales' NHS Charity, Awyr Las, and £3,000 from Santander for their project to develop a short-range communication aid for use whilst wearing Personal Protective Equipment (PPE).
The project from the MASK-COMMS team is in response to one of many challenges faced during the pandemic after identifying that face masks in hospital prevented them from communicating effectively.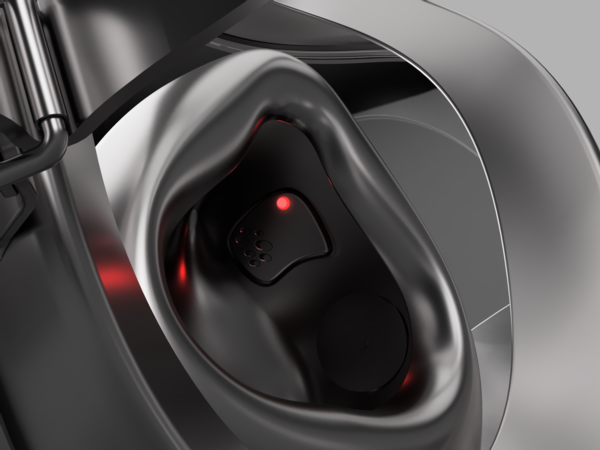 The microphone designed will be small enough to fit inside any PPE face mask and transmit voice through wireless to a wearable loudspeaker. It will provide a customisable platform where a mask-wearing group of healthcare staff can communicate easily in the hospital environment, such as during a surgical procedure.
Dr Burnell said: "Communication is essential during procedures where the anaesthetic and surgical teams work closely but health and safety is also paramount, so their FFP3 masks cannot be removed to talk to each other.
"The downside to wearing facial masks is that our voices become muffled and indistinct, and we cannot read facial cues. I proposed a solution which allows a device to be placed in any mask, which can transmit to every colleague, or to one communal speaker without compromising the PPE."
The issue around face masks preventing communication is also a concern for Audiologists in North Wales who joined with Tyddyn Môn, a North Wales charity for adults with learning disabilities, to pitch their idea to create a clear mask to benefit communication with deaf or hard of hearing patients.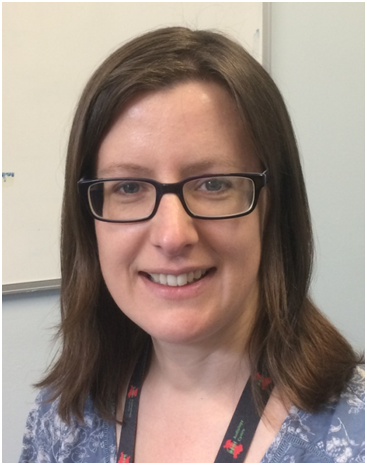 Principal Clinical Scientist, Dr Sarah Bent from the Health Board's Audiology Service said: "The issue of face masks preventing the vital visual cues for people who are deaf or hard of hearing was raised by Audiology clinicians in North Wales back in April 2020.
"In response, Audiologists spent time investigating options that might help. We found that there were no clear masks available to us, so instead tested smartphone apps available that convert speech to captions or amplify in headphones.
"But we still felt a clear mask was needed, not only for use in Audiology, but for the benefit of deaf and hard of hearing people in all their health and social care interactions.
"For the Health Hack, we joined with a group of interested individuals from health, social care, industry and innovation to work together for a week to design a mask.
"We also realised that there was no testing in place to check the clear masks were fit for purpose.
"Now in a rapid prototype development and testing phase, the resulting project team is committed to taking the idea through to a product that meets the needs of health and social care services, as soon as possible."
The 'Clear Masks for Communication' group was a runner up in the Health Hack and received £2,500 from Awyr Las.
The current pandemic has also impacted the Community Care Collaborative (CCC), which runs the Community Care hub, a multi-agency community drop in service to help transform the lives of homeless and vulnerable people in Wrexham.
The hub brings together a host of welfare specialists to deliver a 'person centred' care model to help members of the community in Wrexham in crisis.
The Hub provides people with direct access to immediate care and support such as to a GP, housing support, banking services, benefits advice and mental health support.
However, due to the current pandemic the team were unable to continue the service in its current form due current social distancing guidelines.
GP, Dr Karen Sankey, who founded the CCC, said: "The current outbreak has meant we are having to think very differently about how we connect with people and provide support through partnership.
"When we developed our Health Hack idea there were two key challenges that we considered, one, was how can we still continue to create an environment that allows access to the right support through multiple partners that is safe and adheres to social distancing restrictions and two, how to we ensure what we create is equally accessible across our community, ensuring people are not disadvantaged as a result of poverty, rurality or their age.
"Our winning idea was to create a virtual community hub, which follows the holistic model of the physical hub, where people are supported through informal and friendly conversation to access the immediate support they need through a virtual network of partners.
"To create the right environment we are working with Swansea University and the University of Glyndwr using new and innovative technology to include social and community areas, private consultation rooms and free self-care and well-being tools within this new environment.
"Since our Hack we have also linked with local partners and obtained further funding to ensure all members of our community can access this virtual hub, including people who do not have the means to purchase digital equipment and systems. Our organisation can now loan this equipment and purchase various systems to enable internet access. We are also in the early development phase of developing digital community stations, which will enable access to the virtual community in areas across Wrexham including those that are more rurally isolated.
"We believe this idea will not only support people during this pandemic, but will also offer a new and alternative model of health care and support as we move forward into what potentially could be a very different landscape for our health and social care sectors."
The virtual community hub was a runner up during the event and was awarded £2,500 from Awyr Las.
Dr Lynne Grundy Associate Research and Innovation Director for the Health Board, said: "COVID 19 Health Hack was a great example of how keen our staff are to develop solutions to challenges and improve life for our patients – even in the most pressured of situations."
Editors notes:
The Health Hack was held on 20 May with six winning teams, three from Betsi Cadwaladr Health Board, over 100 attendees, and £13,000 awarded to innovations that tackle the COVID-19 crisis in Wales.