Update on North Denbighshire Community Hospital to be presented at next month's Health Board meeting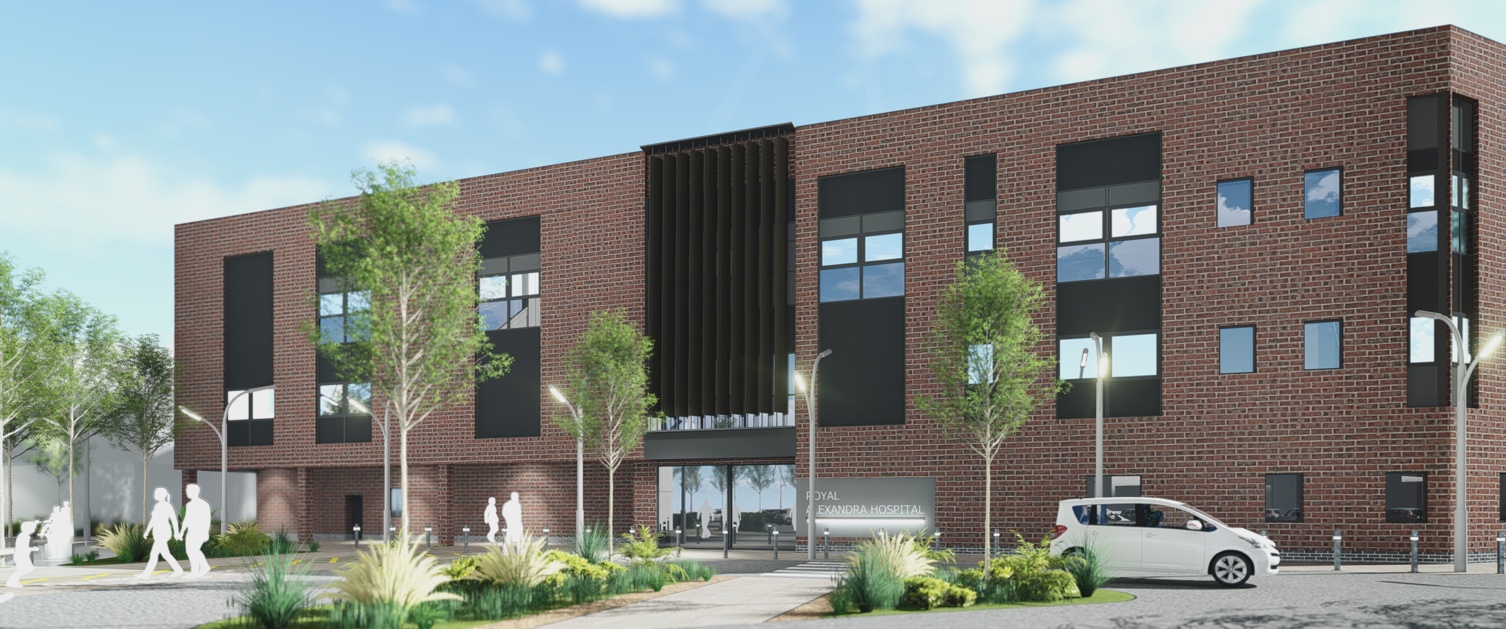 Final plans to redevelop health services in Rhyl will be presented to Betsi Cadwaladr University Health Board next month.
The Full Business Case for the project to revamp services provided to residents in Rhyl and North Denbighshire will be presented at the Health Board meeting on November 12.
The project will provide a range of services from a new hospital on the site of the Royal Alexandra Hospital, as well as the refurbishment of the existing Grade-II listed hospital building.
Services will include community beds, a same-day minor injuries and illness service, a treatment zone, and outpatient therapy and IV therapy services.
Sexual health, community dental, radiology, adult psychology, older people's mental health, and child and adolescent mental Health services would also be provided from the site.
Infrastructure improvements including multi-disciplinary working spaces and car parking enhancements are also included in the development.
The project is now budgeted to cost around £64m to complete. Cost increases since the completion of the Outline Business Case (OBC) include:
General increase in costs linked to the national framework for public sector projects
£1.35m spend on energy saving and green initiatives, to meet Welsh Government requirements
£950,000 to meet updated fire regulation requirements
£3m to cover an increased scope of services within the development
£3.6m toward structural repairs to the existing Royal Alexandra Hospital building
£2.5m increase in programme costs
£730,000 additional costs associated with COVID-19
The revised programme of work, if approved, would see construction work on the new hospital begin in March 2021, with an estimated completion date in February 2023.
The overall project, including the refurbishment work in the existing Royal Alexandra Hospital, would aim to be completed in September 2023.
More than 200 people took part in a survey over the summer to gather feedback on the project. Feedback on issues including parking, plans for the buildings already on the hospital site remain available on the Health Board's website.
Gareth Evans, Project Director, said: "We had really positive, constructive feedback over the summer which has helped shape the way the proposal has developed.
"We're now looking forward to presenting the Full Business Case next month and continuing progress on the project."
If approved by the Health Board on November 12, the project will then be sent to Welsh Government for further scrutiny and approval.