Unique partnership helps teen with life-limiting health conditions expand his horizons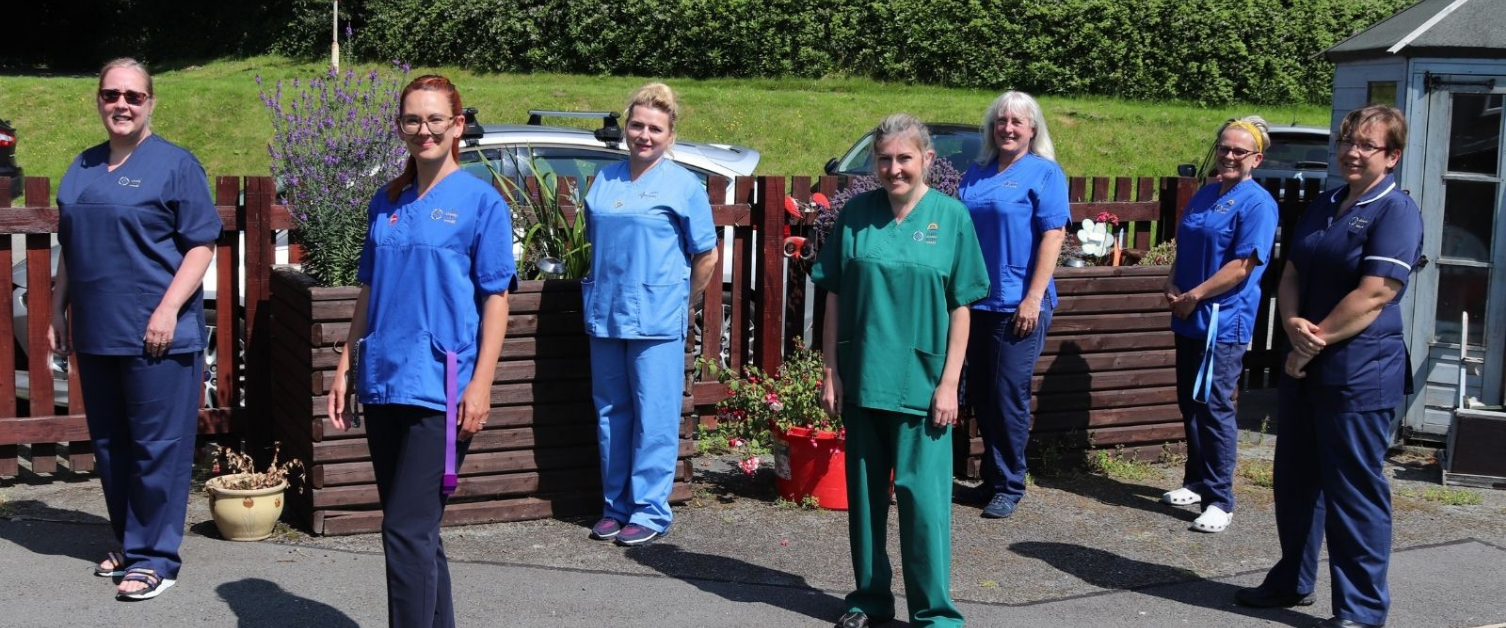 A teenager who has complex learning disabilities and kidney disease has been given a new lease of life, thanks to a pioneering initiative led by North Wales NHS staff, which has been shortlisted for two national awards.
Darren (19), whose real name has been changed to protect his identity, is thought to be the first person in the UK to receive regular lifesaving haemodialysis treatment in a learning disability community hospital.
The treatment is being provided by learning disability nurses at Bryn y Neuadd Hospital, Llanfairfechan, who have received specialist training and ongoing support from the Renal Home Therapy Team, based at Ysbyty Gwynedd, Bangor.
Thanks to their dedication and forward thinking, the fun-loving teen has been able to leave his wheelchair behind, make new friends, and take part in a range of new activities, including kite flying, nature walks, and even water fights with his carers!
The life-changing initiative has attracted national recognition, with Foelas Ward staff and the Ysbyty Gwynedd based Renal Home Therapy Team shortlisted for two prestigious Nursing Times awards.
Haemodialysis uses a machine to filter waste and water from the blood – where a person's kidneys are unable to perform this function.
It's a treatment the 19-year-old undergoes several times a week, to avoid becoming seriously ill. But his complex needs and challenging behaviour meant that up until recently, his care could only be safely provided at a children's hospital in England, where he spent 15 months during the height of the COVID-19 pandemic.
Determined to improve Darren's quality of life and provide care closer to the support network of his family, medical and nursing staff at Betsi Cadwaladr University Health Board found a unique solution.
For the past four months, Darren has been receiving care at his new home - the specialist Foelas Learning Disability Ward at Bryn y Neuadd Hospital in Llanfairfechan, Conwy.
An increase in dialysis sessions has ensured that the previously wheelchair dependent teen now has more energy to take part in the ward's various therapeutic activities.
Foelas Ward Manager, Tracey Clement, said:
"We have seen a huge leap in Darren's quality of life and he continues to go from strength to strength. I'm so proud of my team, who have gone above and beyond to learn new skills and work collaboratively with our renal colleagues to help open up the world to him and allow him to live his life to the full.
"Learning disability nurses are very versatile and we are always prepared to learn new skills in order to improve the quality of life for our patients."
Sarah Hirst-Williams, Manager of the Home Dialysis Team, said:
"This partnership has enhanced Darren's life in a way that is only normally seen when patient's choose home haemodialysis, meaning that they can dialyse much more frequently than conventional hospital based haemodialysis.
"Frequent prolonged haemodialysis can provide similar health benefits to those who undergo a kidney transplant.
"Home Dialysis Nurses must always be prepared to think outside the box to ensure our patients receive the best treatment suited to their individual needs within their own environment. I believe this is why both teams have worked so well together.
"Bringing the two teams together has proved invaluable to both services and we have made friends for life during this wonderful opportunity."