Three nurses receive top nursing accolade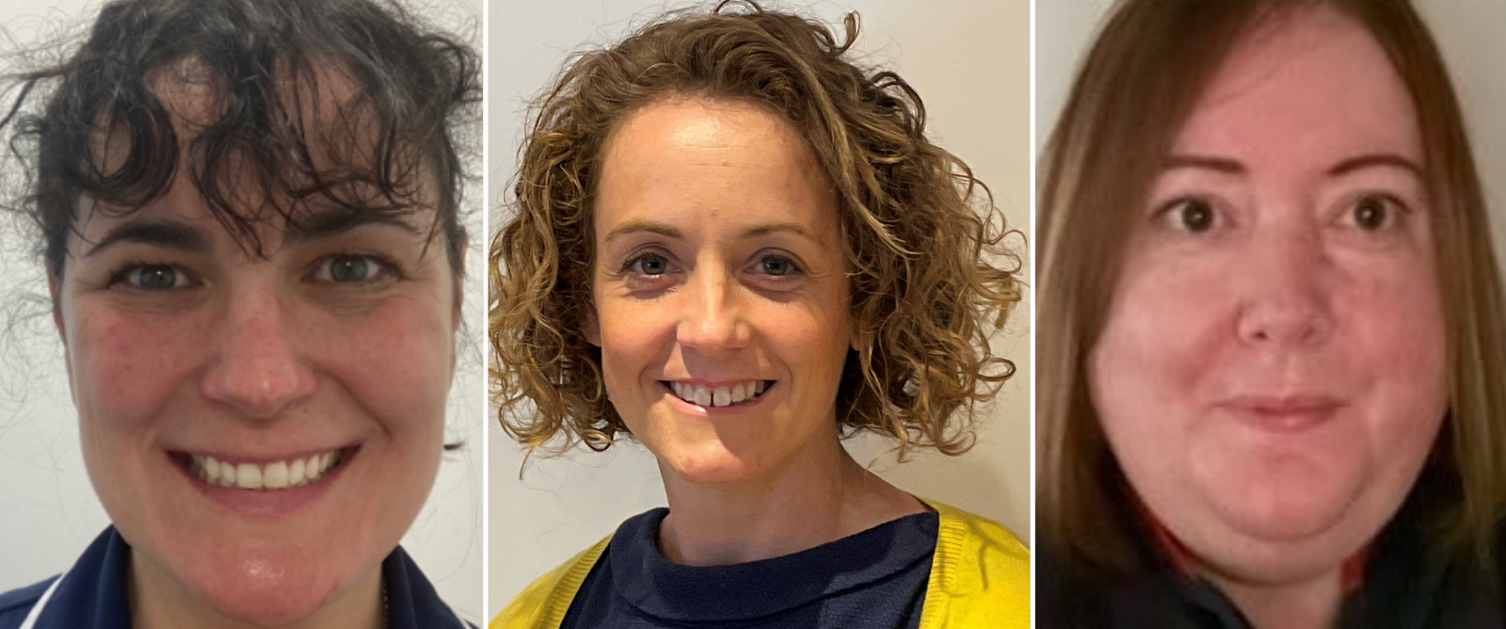 Three nurses from across the Health Board have received a prestigious award to recognise their contribution to the profession.
Consultant Nurse in Primary Care Nia Boughton, Karen Bampfield, Community Matron for Dwyfor & Meirionnydd in Gwynedd and Heart Failure Advanced Nurse Practitioner & Echocardiographer Viki Jenkins were all presented with an award and title of Queen's Nurse at the Queen's Nursing Institute (QNI) Annual Awards Ceremony on 13 December 2021.
The title is awarded to nurses who have demonstrated a high level of commitment to patient care and nursing practice.
Viki, who runs heart clinics throughout Gwynedd, said: "Myself and Karen are both extremely proud and excited to have received this prestigious award.
"We are also overwhelmed as our application was one of 1,300 applicants submitted this year."
Karen added: "Our contacts with the QNI community will enable us to bring new knowledge back to our local areas and develop links with nurses within the UK and beyond to support and develop the work that is taking place in our local area."
Nia, who was also named the winner of the Royal College of Nursing Wales' Advanced & Specialist Practice Award earlier this year, said she was incredibly humbled to receive the award.
"I am incredibly proud and humbled to have been awarded the title of Queen's Nurse and be welcomed into the Queens Nursing Institute, which in turn will support me in my dedication to continuing practice development and the strive for outstanding patient care across Primary Care," she said.
Congratulating the three nurses on their success, Gill Harris, Betsi Cadwaladr University Health Board's Executive Director of Nursing and Midwifery, said: "On behalf of the Health Board I would like to congratulate Viki, Karen and Nia for being recognised by the Queens Nursing Institute.
"All three are a credit to the nursing profession and we are incredibly proud of the impact they continue to make, especially during these challenging times."