Teddies making surgery more bearable for children at Ysbyty Gwynedd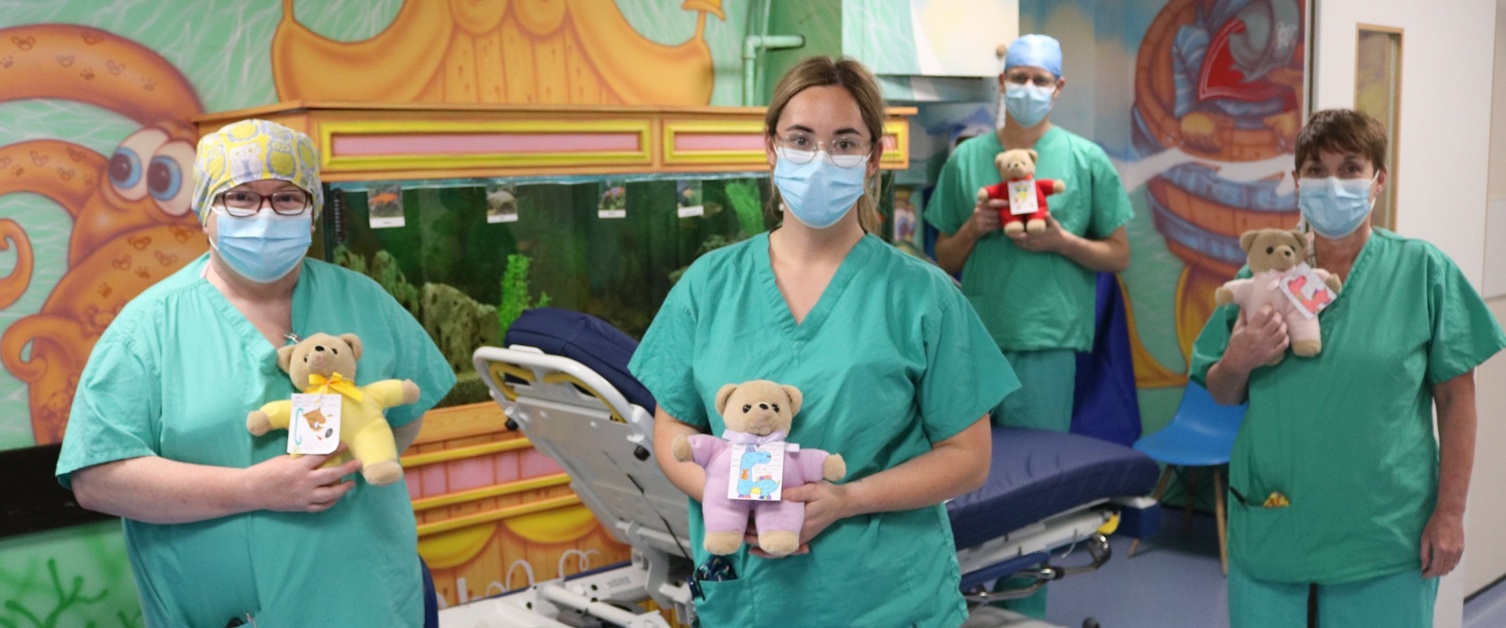 Children who are having surgery at Ysbyty Gwynedd are now feeling less anxious thanks to a generous donation of teddy bears.
The donation has been made from Teddies for Loving Care (TLC) through the North Wales Freemasons.
To provide the youngest patients with even further comfort the kind-hearted Ear, Nose and Throat Day Bed Unit Team also attach a personal message to the bear for the children to read when they wake from surgery.
Theatre Healthcare Support Worker, Pat Crisp, said: "Children can be very anxious when they come in for surgery so we try our best to keep them as calm and relaxed as possible.
"I started to add message tags to their own toys and teddy bears around 13 years ago as I always found it brought them comfort when they woke from surgery.
"It is also a good distraction when they wake up from anaesthetic as they are keen to read the message from their teddy to let them know how brave they've been."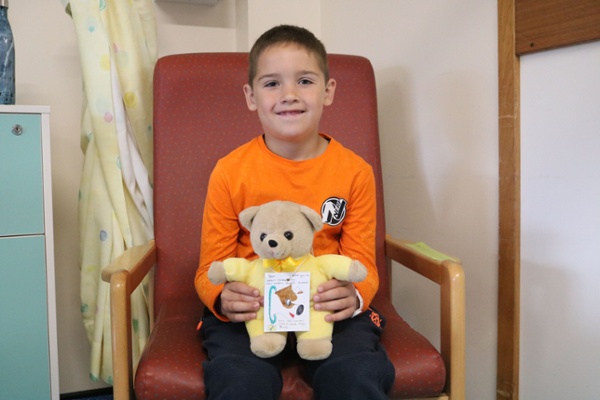 Earlier this year, Staff Nurse Rebecca Hendry decided to contact TLC to request a donation of teddy bears for the theatre team to provide to their youngest patients.
She said: "We're extremely grateful to both TLC and the North Wales Freemasons who are helping us provide some comfort to the children who are coming in for their operations.
"For a child, having an operation can be extremely distressing, for both them and their parents – and these teddies are already proving to work effectively and we have received positive feedback.
"I thought the message tag was such a great idea from Pat and this has been such a comfort for children over the years on their own teddy bears so we wanted to continue this.
"The children absolutely love the bears and they are free to take their teddy back to the ward and then home with them."