Spectacular display at Ysbyty Gwynedd to honour NHS workers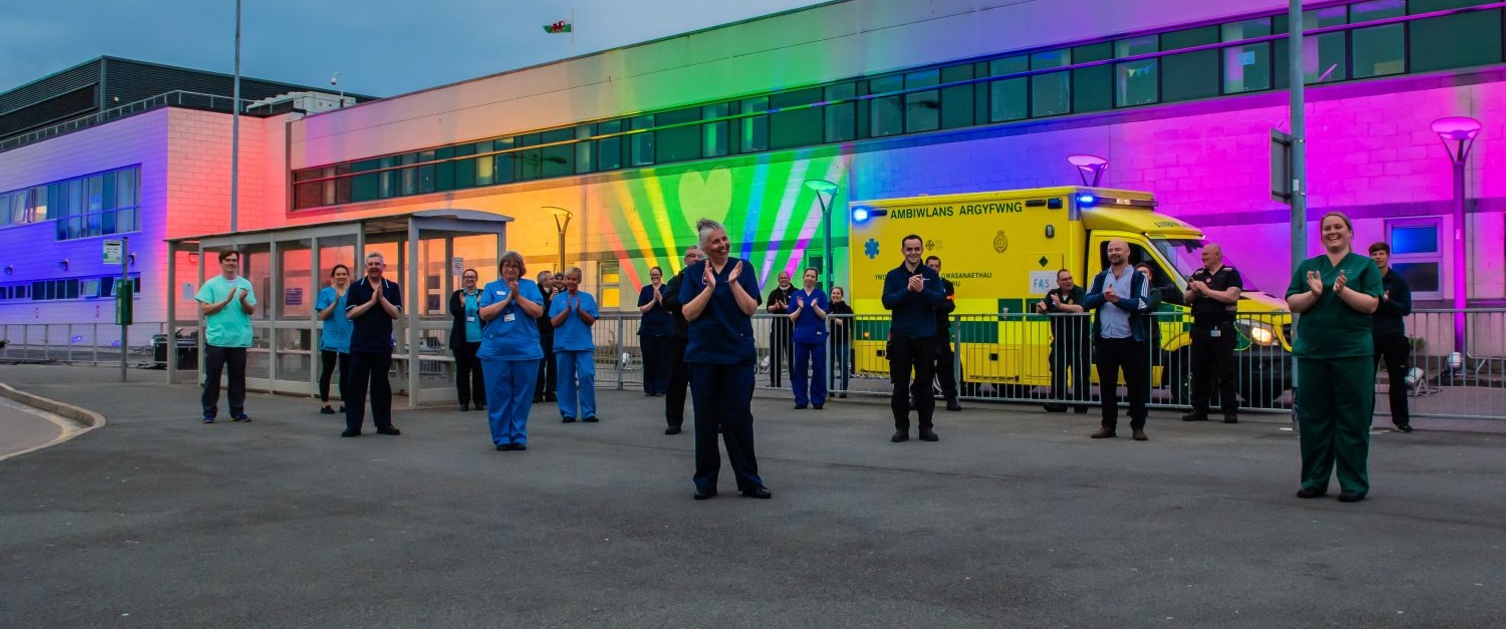 Life-saving staff at Ysbyty Gwynedd have been thanked for their efforts to tackle COVID-19 with a colourful celebration.
The spectacular light show was made possible by local businesswoman Hayley Meek, the owner of Bangor's Waverley Hotel.
Hayley wished to thank the staff at the hospital and got in touch with local technical event management Company, MAD Sound and Lighting, to put on the display to coincide with the weekly 'Clap for Carers' event.
Hayley said: "I wanted to organise something special for Ysbyty Gwynedd, the staff are amazing there and I wanted to show my respect and appreciation for them, especially during these times.
"We are so lucky to have a hospital like Ysbyty Gwynedd, the care and treatment patients receive from the amazing staff is priceless.
"I'd like to thank MAD Sound and Lighting for such a wonderful display - it really was a magical moment.
"The aim of this display was to bring a smile to people's faces and brighten up the days of the NHS staff who are working so hard during this challenging time."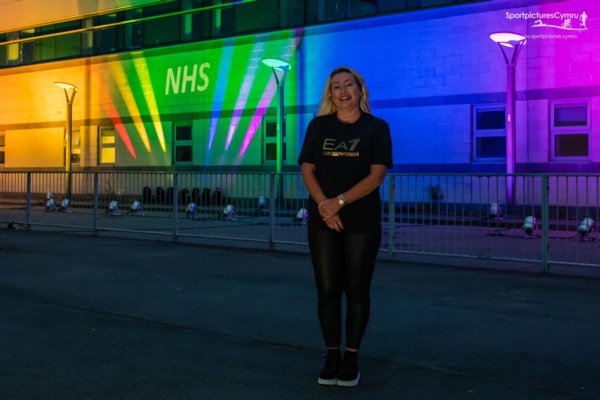 Ysbyty Gwynedd's Managing Director, Meinir Williams said: "This truly was a wonderful moment and a really fitting tribute to the staff at the hospital, our emergency services colleagues and teams across our health and social care services, who have worked tirelessly during this pandemic.
"During such difficult circumstances, and when our staff are working tirelessly in the most extraordinary circumstances, the outpouring of support and kindness from our community has been truly heart-warming.
"I want to say a massive thank you to the businesses, community groups and individuals who have rallied around us during this time. Your support has really kept us all going through these difficult times."
Hayley is now planning to start a fundraiser to raise funds towards Ysbyty Gwynedd, you can make a donation here:
Hayley is now planning to start a fundraiser to raise funds towards Ysbyty Gwynedd, you can make a donation here: https://www.justgiving.com/fundraising/hayley-meek3