Snowdon Walk to mark Organ Donation Week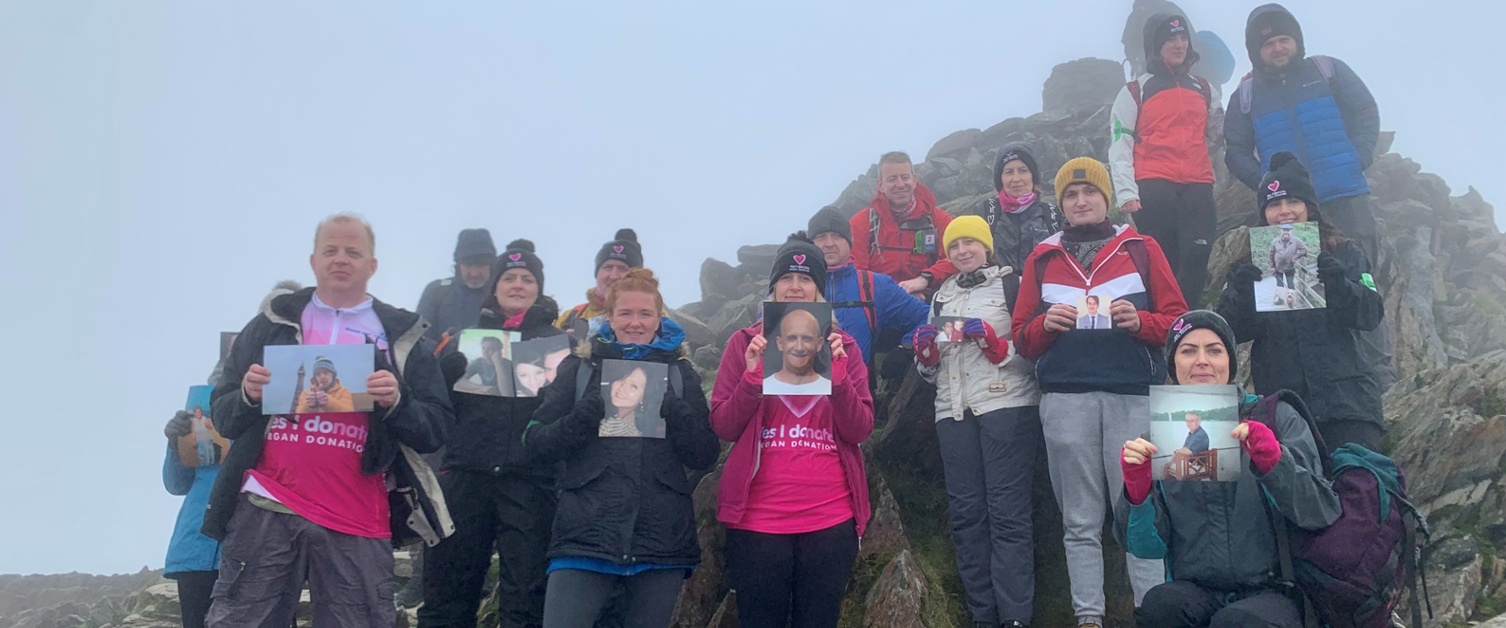 23 September, 2021
Donor families and NHS staff have taken part in an emotional trek up Snowdon in memory of loved ones and to raise vital awareness for those still waiting for a donor.
This year's Organ Donation Week, a weeklong celebration of organ donation across the UK, began on 20 September and to mark the occasion the Organ Donation team held a special hike up the highest mountain in Wales.
A number of NHS staff and donor families joined the walk that was organised by North Wales' three Organ Donation Specialist Nurses, Abi Roberts, Phil Jones and Helen Bullock.
As the group reached the summit, they marked the emotional moment by holding photos of loved ones and individuals who have given the gift of life.
One of those individuals in the photos was Joanne Williams, from Colwyn Bay, who was just 40-years-old when she sadly passed away following a motorbike crash in 2015.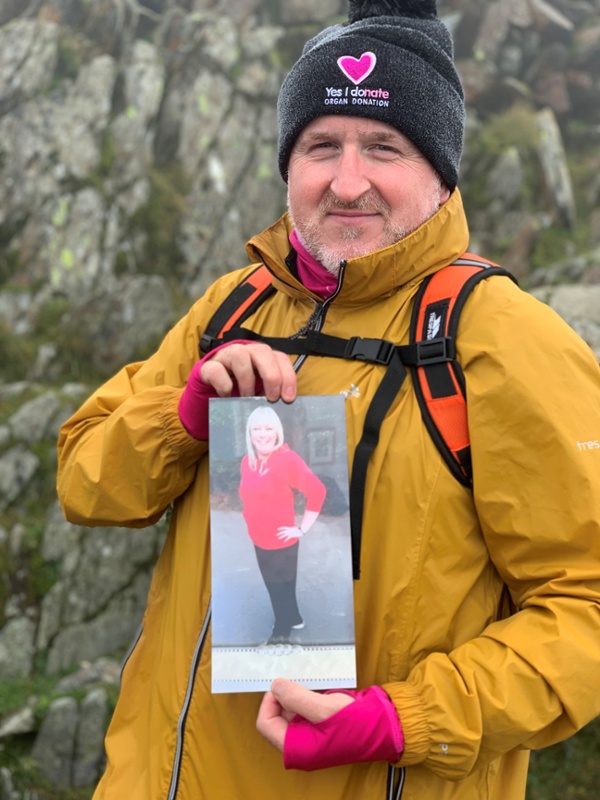 Her stepmother, Shirley Williams, said: "It was Easter Sunday in 2015 and it was a beautiful day. Joanne and her boyfriend came to see us and said they were going on a motorbike ride to Betws-y-Coed.
"We hadn't heard anything from them by late in the afternoon but then received a call that we needed to go to Ysbyty Gwynedd in Bangor as there had been an accident.
"Sadly her boyfriend died at the scene but Joanne needed surgery.
"When we finally got to see Joanne she was on a life-support machine in the Intensive Care Unit."
Sadly Joanne never regained consciousness as her injuries were so severe. During that time at the hospital Shirley and Joanne's father, Alan, were approached by Specialist Organ Donation Nurse, Abi Roberts, who asked if they had considered organ donation.
"When we were asked about organ donation it was a very easy decision to make, we are both firm believers in organ donation and we had previously discussed the subject with Joanne and we knew she was too.
"Joanne was a very bubbly, clever and fun loving girl with an infectious laugh and would light up any room with her love for life.
"Although it was a huge tragedy for us we are glad that something good was able to come out of this and lives have been saved because of Joanne.
"It was wonderful to see a photo of Joanne held by one of the nurses at the top of Snowdon, a lovely tribute to all those who have provided the gift of life," added Shirley.
Specialist Nurse, Abi, along with her colleagues Phil and Helen would like to thank all those who took part in the walk to help raise awareness of organ donation.
Abi said: "We were delighted that so many people and families of donors wished to join us to mark this special week.
"Despite the weather we made it to the summit and it was emotional to see family members of donors take that special moment to remember their loved ones.
"The main message we want to get across this week is how important it is to speak to your family members about organ donation.
"It's really important that families know their loved ones' wishes to give them the certainty to support their decision at such a difficult time.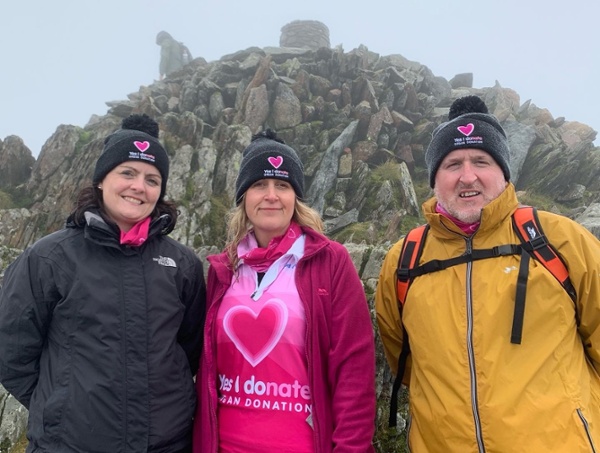 "Organ donation is a very personal decision, it can never minimise the grief of a bereaved family but many families, such as Joanne's, say it does provide them with some comfort knowing that their relative have helped to save and transform the lives of others."
To find out more about organ donation and to register your decision please visit www.organdonationwales.org