Simple non-invasive test to help diagnose bowel problems available for patients in North Wales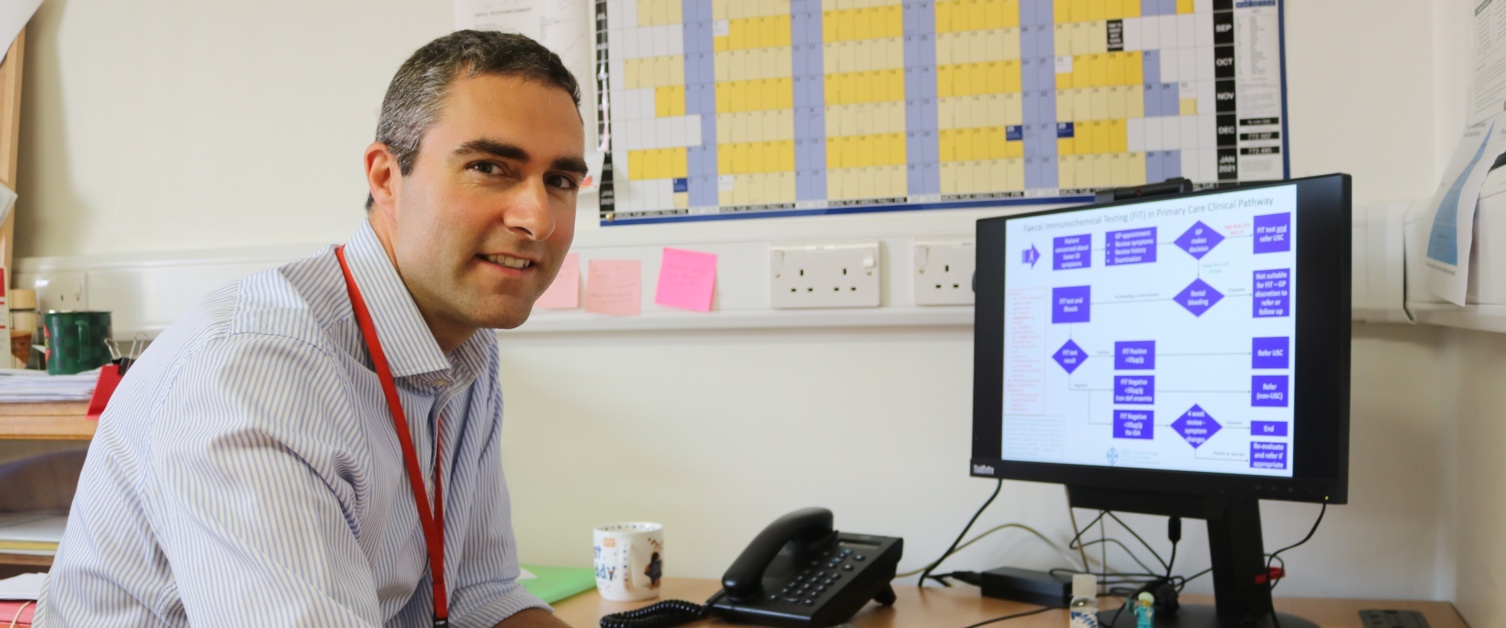 A new non-invasive test which can effectively rule out serious bowel problems, such as cancer, is now offered to patients from their GP to complete at home.
As bowel cancer symptoms can be common and non-specific, such as weight loss and abdominal pain, they can be easily attributed to less serious conditions.
Previously, most people with new bowel symptoms would be referred for a colonoscopy or flexible sigmoidoscopy. These procedures can be unpleasant and have some risk.
GPs are now able to request a simple non-invasive Faecal Immunochemical Test (FIT) to help assess their patient's symptoms.
The FIT test is similar to the bowel screening programme and patients who are referred by their GP are sent a kit in the post to collect a small stool sample which is then sent to laboratories in Cardiff, with results sent back to their doctor.
The test can pick up tiny amounts of blood in the stool and a positive FIT test will show that bleeding has occurred somewhere in the bowel. This can be an early sign of bowel cancer, as well as other problems such as stomach ulcers and inflammation of the bowel.
Dr Jenny Liddell, GP at Corwen Health Centre, said: "It is great news that we now have access to FIT testing.
"This allows us to assess patients with symptoms that might be related to bowel cancer and request a simple test that patients can do in their own home.
"If the test is negative it makes it very unlikely that the symptoms are due to bowel cancer, if it is positive it means that we can refer the patient urgently to see a specialist for an assessment."
The results of the FIT test will make sure that people who are at high risk of bowel cancer are seen quickly and that patients with normal test results avoid unnecessary hospital investigations and appointments.
Consultant Colorectal Surgeon, Michael Thornton, at Wrexham Maelor Hospital, said: "The results of the tests means we are able to prioritise patients who are in urgent need of further investigations.
"FIT enables us to provide our patients with the right test at the right time and will help to detect those with bowel cancer at an early stage.
"Despite the constraints placed on the system due to the pandemic we are working hard to do all we can to prioritise patients who need urgent investigations.
"The waits for our endoscopy services can be long which can be stressful for patients. The FIT test will help reduce unnecessary endoscopies, which in turn will improve the patient experience, detect cancer earlier and also increase our capacity within endoscopy for those who are in urgent need of a diagnostic test."
Both Mr Thornton and Dr Liddell are urging anyone who may be experiencing symptoms of bowel cancer to visit their GP as soon as possible and to not delay due to the current pandemic.
"I would encourage any patient who has symptoms that they are concerned about to contact their GP – we are still open and have procedures in place to ensure everyone is kept as safe as possible."