Praise for North Wales GP practice vaccination effort, as programme set to ramp up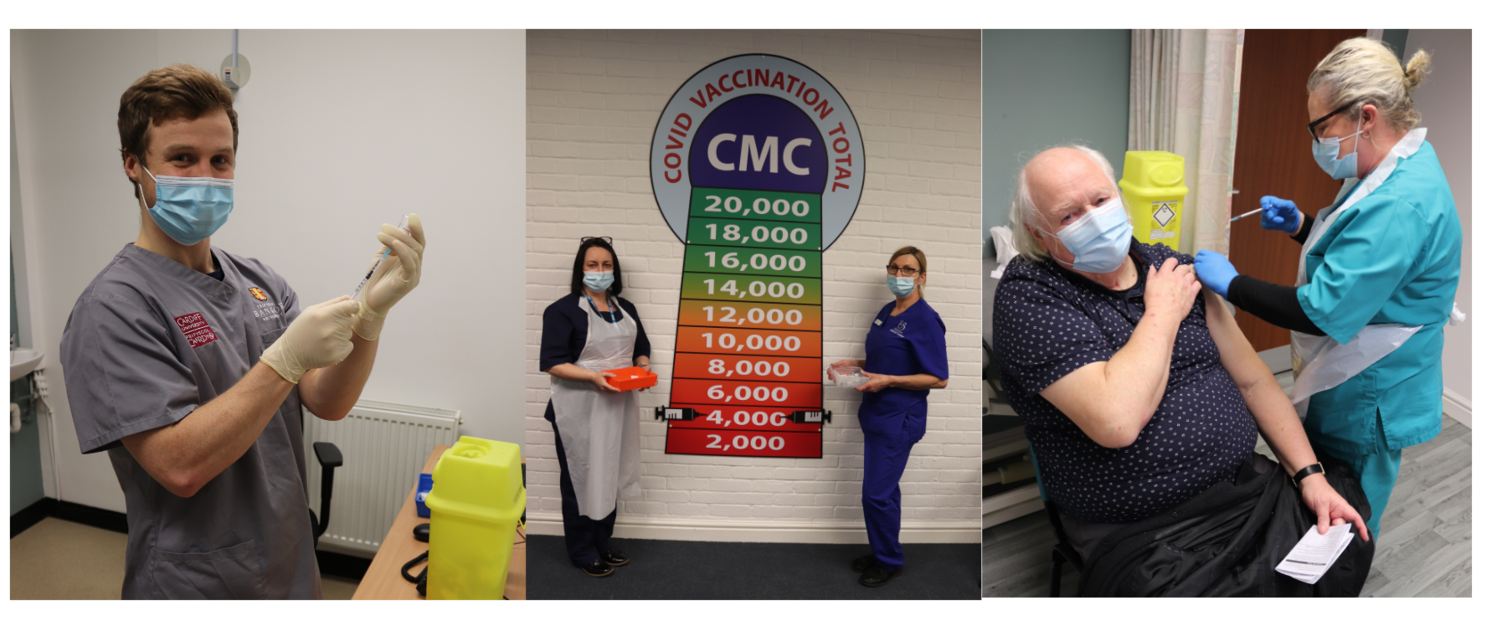 05.02.21
A Doctor leading the COVID-19 vaccination programme in North Wales has paid tribute to the crucial role that GP practices and community pharmacies are playing in its rollout.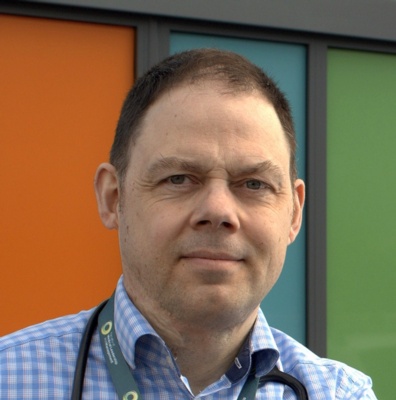 To date, GP practices and community pharmacies have delivered almost half of the 100,000 vaccines administered in North Wales up to 1st February.
As supply of the vaccine increases over the coming weeks, they are set to play an increasingly significant role.
By the end of next week a further 84,000 people across North Wales are expected to have received the vaccine, with the majority of these doses administered in GP practices and community pharmacies.
All 98 GP practices and more than half of community pharmacies in North Wales are supporting the COVID-19 vaccination rollout.
Dr Chris Stockport, BCUHB's COVID-19 Lead and Executive Director of Primary and Community Care, has paid tribute to the army of primary care contractors delivering the region's largest ever vaccination programme.
"We've had an incredibly positive response from our primary care partners and we simply could not deliver such a large scale vaccination programme without their support and expertise.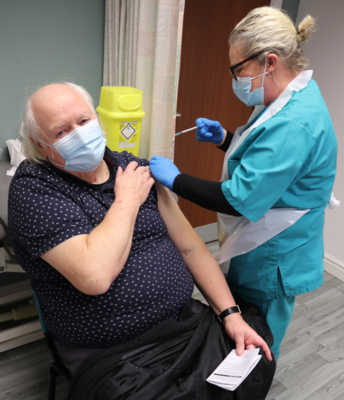 "They have played a leading role in the vaccination rollout to date and the number of doses they administer will increase significantly over the coming weeks and months.
"It took from the middle of December to the end of January to vaccinate our first 100,000 people, because it is normal for vaccine supply to be lower in the early weeks of the rollout of new vaccines. As supply increases we expect to administer 84,000 doses within a two week window.
"We're confident that we have the capacity in place through primary care partners, Mass Vaccination Centres and Local Vaccination Centres to deliver an ever increasing number of doses as supply increases."
GP Dr Clare Corbett and colleagues at Clarence Medical Centre in Rhyl are among the 98 GP practices supporting the COVID-19 vaccine rollout in North Wales.
Dr Corbett said: "There has been a fantastic team response from practice staff, volunteers and cluster and health board colleagues over the last few weeks for the safe delivery of the AstraZeneca (Oxford) vaccine to our most vulnerable patients. We are grateful to all of the patients for their uplifting positivity and determination, which has been vital for the smooth running of clinics. We look forward to continuing to help deliver the vaccinations to the wider population over the coming months in the fight against COVID."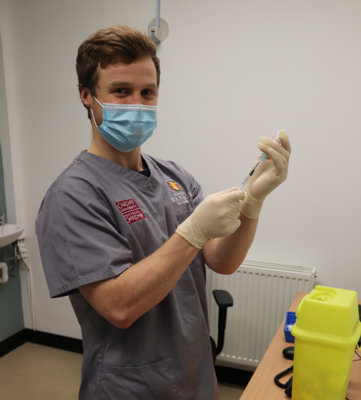 Because of the support of GP practices and community pharmacies, some of the 16 Local Vaccination Centres previously identified by the health board may yet not be required.
"If a Local Vaccination Centre (LVC) in your area has not yet opened, this does not mean that the COVID-19 vaccination programme is behind schedule," explained Dr Stockport.
"Where they are needed we will continue to open them, but they may not all be necessary, and their opening dates may vary to best meet the supply chain and the support of our primary care workforce."
People are also being reminded that they should not contact their GP practice directly to enquire about the COVID-19 vaccine, unless they have been invited to do so.
"The best way you can support GP and community pharmacy staff is to not contact them directly with queries about the COVID-19 vaccine unless you have been given a vaccination appointment. They won't be able to offer you the vaccine any sooner, and you may cause delays for people who are trying to book general appointments."
COVID-19 vaccination helpline
A helpline has been set up for any people aged over 80 who are still awaiting a vaccine appointment. The number is 03000 840004 and this should not be used for any other vaccination related queries. As we progress through the different age groups for vaccination the helpline will be opened up to those groups and this will be publicised on the BCUHB website, through social media and through our partners and community representatives. This means that anyone who should have, but hasn't, received a vaccination by a certain point will be able to contact us to rectify this.
For further information on the COVID-19 vaccination rollout in North Wales, please visit the BCUHB website: https://bcuhb.nhs.wales/covid-19/covid-19-vaccination-information/