Praise for 'amazing' learning disability support during the COVID-19 lockdown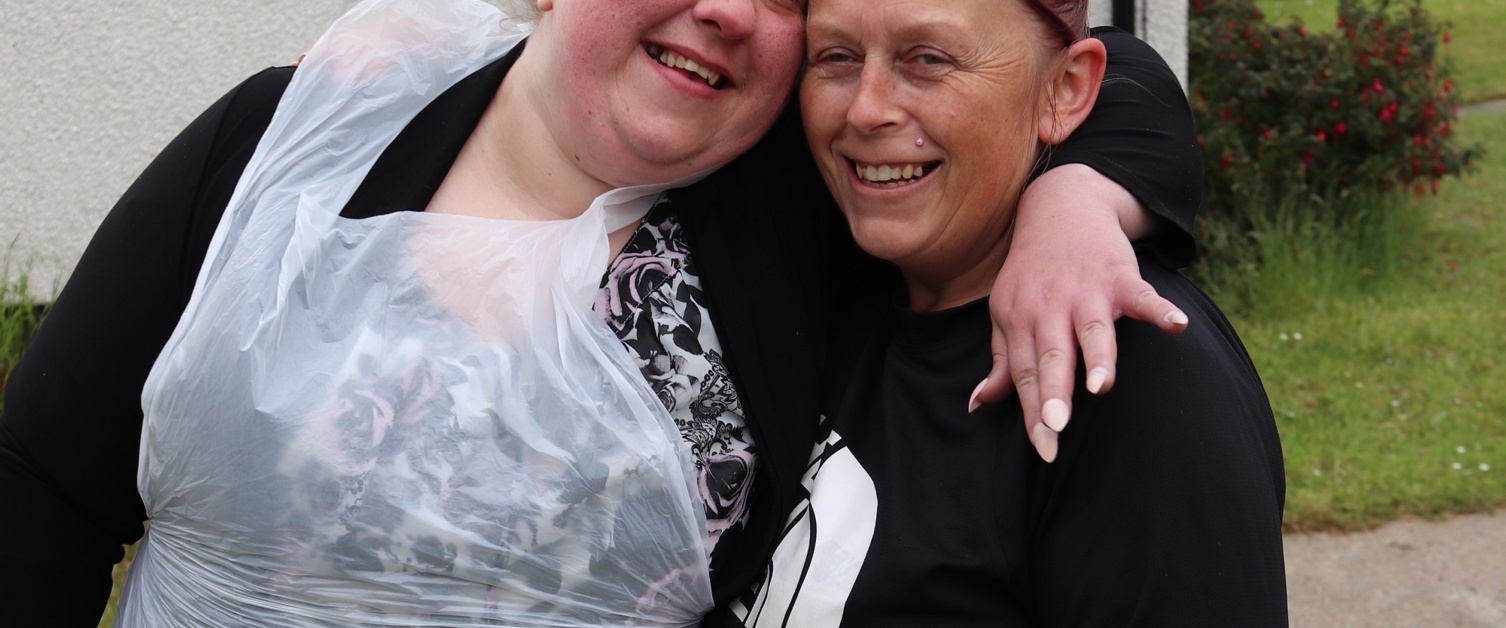 People with learning disabilities and their families have hailed the 'amazing' support received from NHS and social services staff during the COVID-19 lockdown.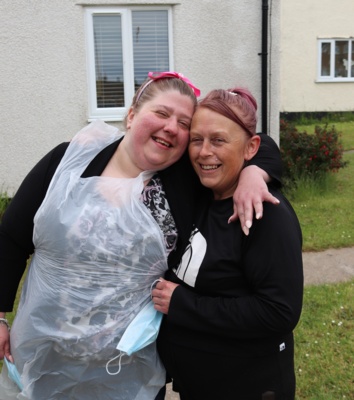 To mark Learning Disability Week (15 – 21st June), two families from Conwy have shared their experience of life under lockdown with a loved one who has a learning disability.
With some community learning disability services having to temporarily close or change the way they work because of COVID-19, NHS and social services staff have increased the level of support they provide in order to ensure that vulnerable people can continue to live independently in their own homes.
Louise Maxwell, 34, from Rhos on Sea, is among those with a learning disability who have received additional support.
Betsi Cadwaladr University Health Board and Conwy County Borough Council's Integrated Learning Disability team has introduced daily support in order to ensure that she is safe and happy in her own home.
Louise said: "I felt terrible when I heard about coronavirus. I didn't want to stay in the house. I wanted to go outside and meet my family.
"When my support workers come to the house I like doing arts and crafts, cooking and baking. It makes me feel good when I'm bored and I can't go out of the house and see my sister and other family.
"I've been having video calls with my family. The last few weeks would have been very hard without people coming in to support me."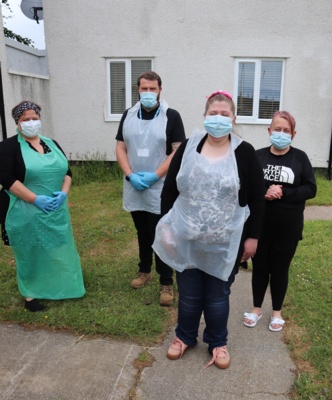 Her sister, Susan Davies, said: "Louise has challenging behaviours and can sometimes be completely uncontrollable. The lockdown has been difficult as she felt like I was the one that was isolating her and keeping her in the house.
"She needs constant stimulation so it can be very difficult being stuck indoors. It's been a huge relief to have this support during the lockdown as I don't know how we'd have got through it otherwise.
"It makes everything so much easier for me as it would be just me 24/7 otherwise."
For Kyle Rigby from Old Colwyn, the COVID-19 pandemic has coincided with him being given a new lease of life.
The 20 year old, who has learning disabilities and autism, didn't leave the house for two and a half years and became so unwell that he was admitted to hospital in September 2019.
After receiving intensive support from learning disability staff at the Mesen Fach Ward at Bryn y Neuadd Hospital, Llanfairfechan, Kyle was discharged as the COVID-19 lockdown was introduced, with a multi-disciplinary team visiting his home on a daily basis, including support workers from BCUHB's Complex Needs Service, psychologists, nurses and social workers.
His mother, Sarah Rigby, has hailed the 'amazing' support her son has received, as well as the incredible progress he has made.
She said: "We've had people coming in everyday to see Kyle. Without that support I think he may have had to go back into hospital.
"It's really helped Kyle's independence and just the fact that he's not always with his mum and dad all the time. He sees his carers as his friends and people that he can talk to. He's struggled all of his life so he's not really had a lot of friendship.
"Kyle didn't leave the house for two and a half years. He was very poorly before he went into hospital.
"But we've seen a very big difference as a family. He's autistic and he's got learning disabilities – we know that's always going to be there. He would not even leave the house to go in his garden, but now he's going out and it's so good to see."
Kyle said: "The last few weeks have been better for me, because it's been good to get out and do things.
"The support I've had has been good. I've been going out and cycling, walking, going out in the car, playing football and cricket.
"If I wasn't doing this I would feel really down. It makes me feel more confident."
As well as getting outdoors and taking part in activities with his carers, Kyle is also looking forward to watching his beloved Liverpool FC win their first Premier League title in the coming weeks.
"Virgil Van Dyk is my favourite player and Liverpool are absolutely going to win the league", he explained confidently.
To find out more about Learning Disability Week, please visit the Mencap website: https://www.mencap.org.uk/get-involved/learning-disability-week-2020