Nursing Support Workers recognised for going above and beyond supporting patients and colleagues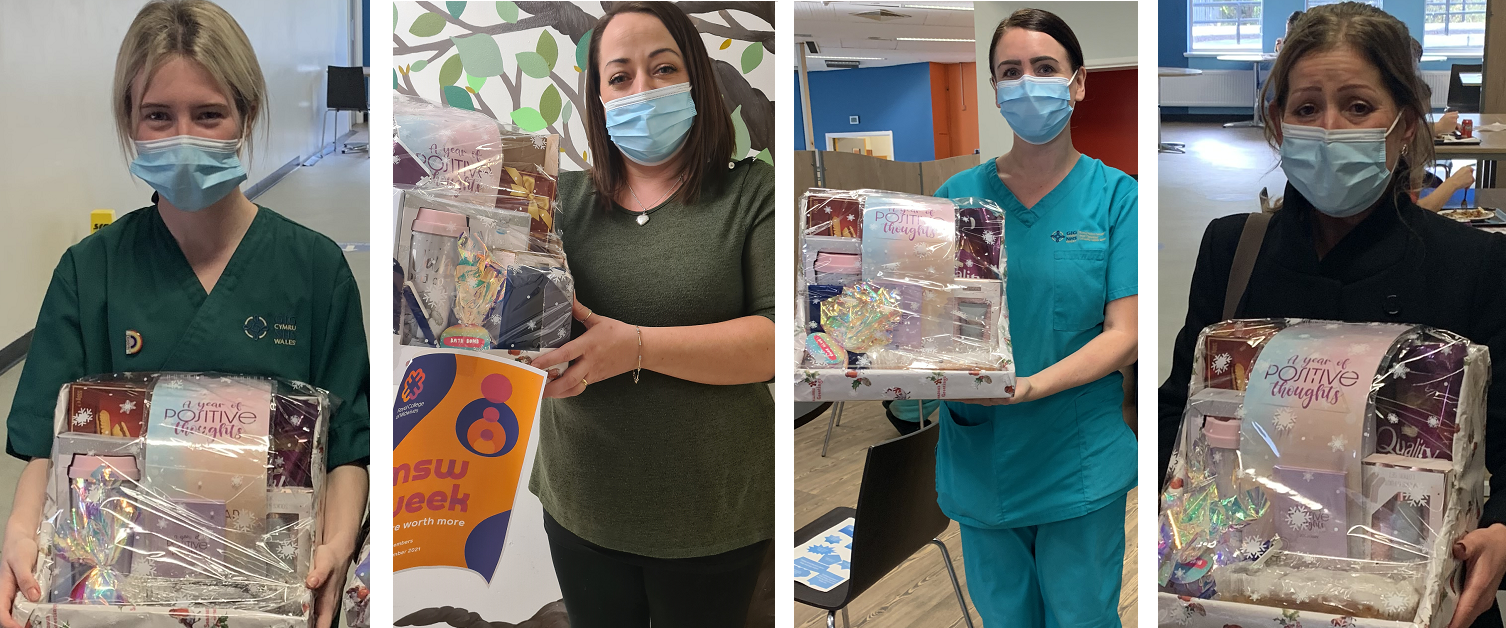 To celebrate this year's Nursing Support Workers' Day staff from Flintshire and Wrexham were invited to nominate colleagues to receive recognition and appreciation for the dedication they bring to their role.
The Practice Development Team, for Flintshire and Wrexham at Betsi Cadwaladr University Health Board, launched the Ward Star Award to thank the support workers, and put the spotlight on the vital contribution they make to patient care across the region.
Laura Kendal, Surgical Practice Development Nurse, said: "The team came together to ensure we celebrated the Nursing Support Workers' Day in collaboration with the Royal College of Nursing. As a thank you for all their hard work, dedication, caring and compassionate care we launched the star of the directorate award.
"We received over 100 nominations and the submissions were so heartfelt, emotional and endearing, it makes me so proud to work with these members of staff. Support workers are invaluable to each and every team and we are forever grateful for all the support they provide."
The following winners, who received a Ward Star Award and a gift hamper, were chosen from each directorate within Wrexham Maelor Hospital and community teams covering Flintshire and Wrexham.
Surgery - Heather Lloyd, Healthcare Support Worker, from Mason Ward.

Emergency Quadrant – Mandy Matthias, Healthcare Support Worker.

Medicine – Freya Williamson, Healthcare Support Worker, from Acute Cardiac Unit.

Critical Care and Theatres – Gwynra Evans, Health Care Support Worker, Critical Care.
Paediatrics – Kim Weaver, Housekeeper, from the Children's Ward.

Community – Lauraine Clayton, Healthcare Support Worker Evening and Overnight District Nurses Team East.

Mental Health and Learning Disability – Lynda Massey, Healthcare Support Worker from Community Services.

Maternity and SCBU – Natalie Lancaster, Maternity Support Worker.
This November was the second year to mark the national Nursing Support Workers' Day by highlighting vital members of nursing teams working in wards, clinics and community settings with adults and children who make an important impact on securing high-quality patient care.