North Wales NHS team scoop top national award for life-changing support of teen with complex needs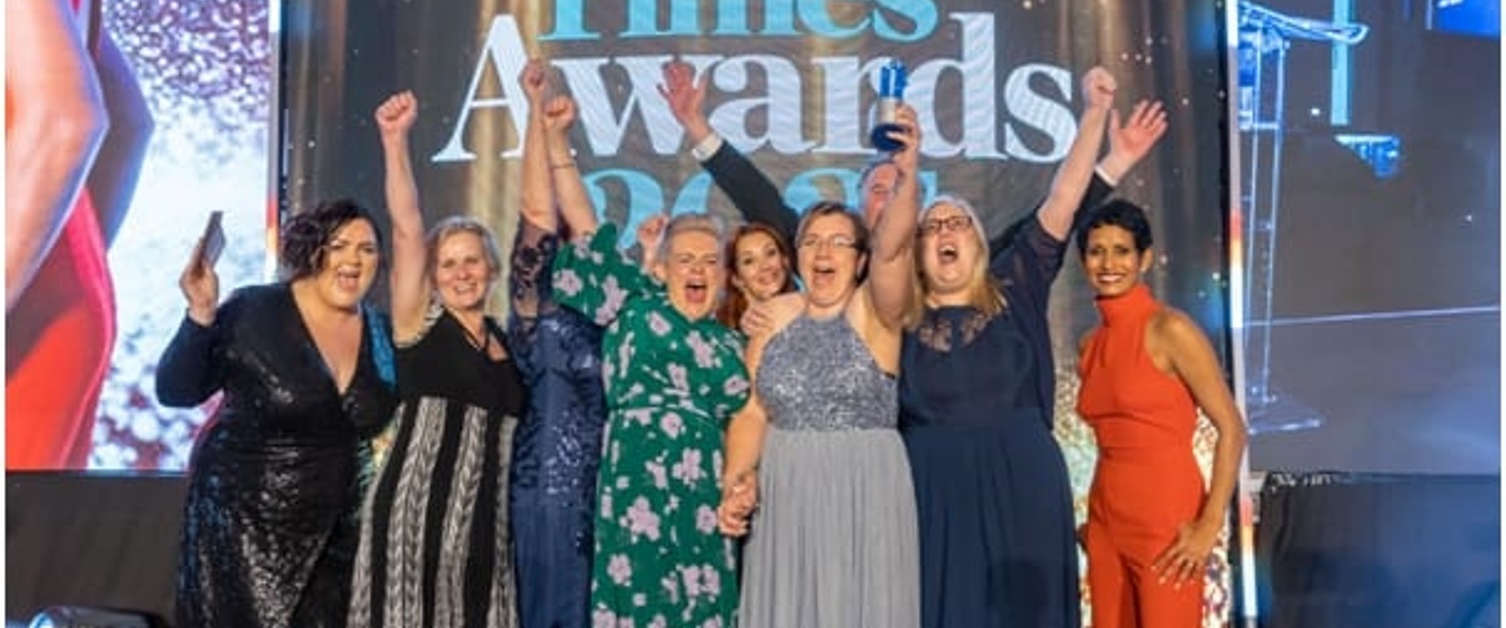 05.11.2021
A North Wales healthcare team have scooped a top national award for going 'above and beyond' to enhance the quality of life of a teenager with complex needs.
Staff from Foelas Ward at Bryn y Neuadd Hospital, Llanfairfechan, and the Renal Home Therapy Team, based at Ysbyty Gwynedd, were recently crowned the Nursing Times' Learning Disabilities Nursing award winner at a glittering awards ceremony in London.
The forward thinking healthcare professionals were recognised for their pioneering work to support a teenager who has complex learning disabilities and kidney disease.
The judging panel, made up of leaders from the nursing and wider healthcare sector, praised the team's 'inspirational, collaborative leadership'.
Darren (19), whose real name has been changed to protect his identity, is thought to be the first person in the UK to receive regular lifesaving haemodialysis treatment in a learning disability community hospital.
Haemodialysis uses a machine to filter waste and water from the blood – where a person's kidneys are unable to perform this function. The 19-year-old receives haemodialysis treatment several times a week, to avoid becoming seriously ill.
It is provided by learning disability nurses from Foelas Ward, who have received specialist training and ongoing support from the Renal Home Therapy Team.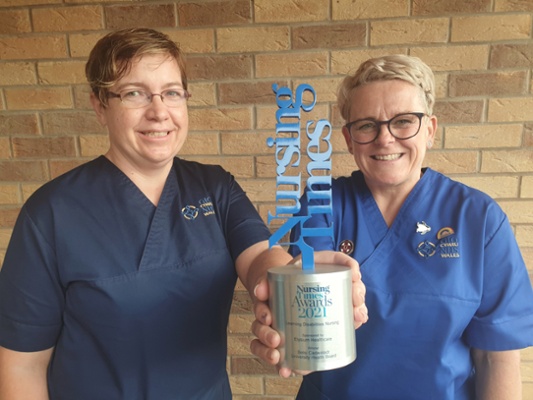 Thanks to their dedication and forward thinking, the fun-loving teen has been able to leave his wheelchair behind, make new friends, and take part in a range of new activities, including kite flying, nature walks, and even water fights with his carers!
Tracey Clement, Foelas Ward Manager, said she was incredibly proud that their work had received national recognition.
She said: "We're all absolutely thrilled to have been recognised with this award and I'm so proud of the work of all the staff on Foelas Ward who have gone above and beyond to learn new skills. For us the greatest reward is seeing the huge leap in our young patient's quality of life."
Sarah Hirst-Williams, Manager of the Home Dialysis Team, added:
"Both teams have worked tirelessly and shown resilience in the face of adversity to achieve excellent individualised care for this young man, enhancing his quality of life in a way that is only normally seen when patients choose home haemodialysis.
"Working closely with our colleagues on Foelas Ward, we have made friends for life along the way."