Newly recruited Consultant Nurses aim to help health board deliver gold standard dementia care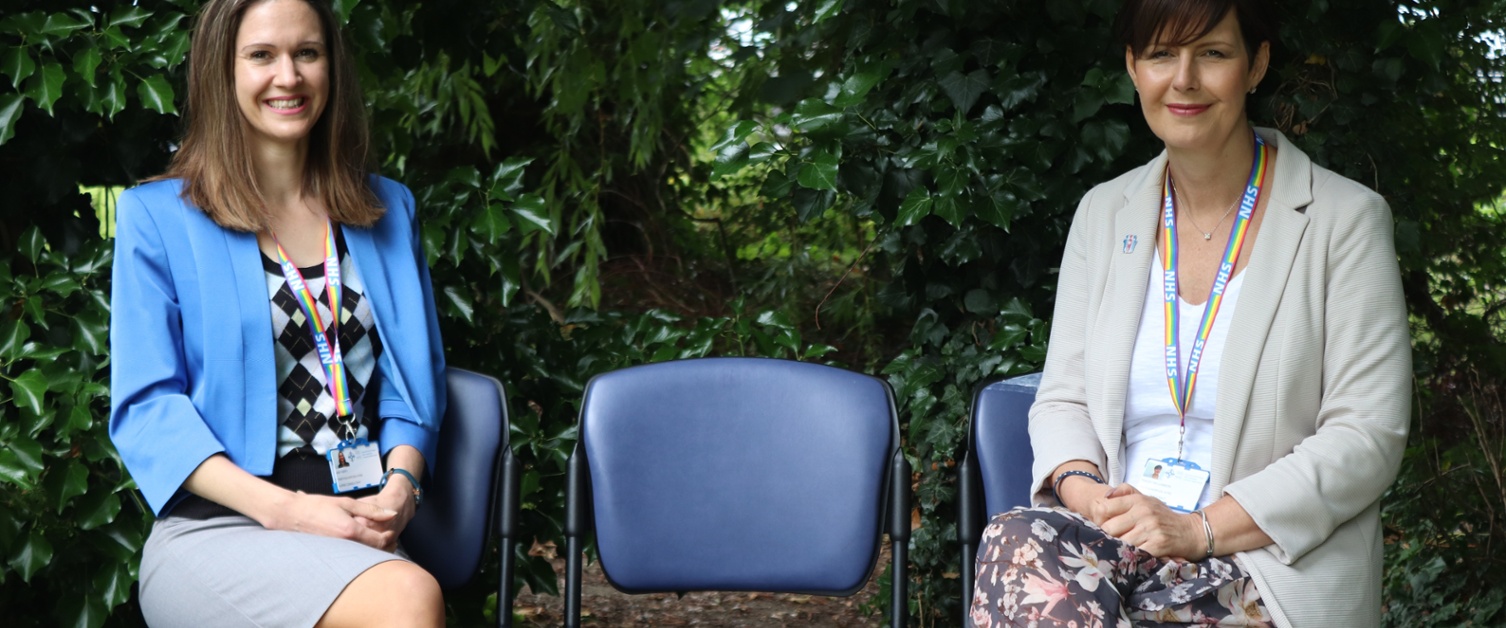 Two recently recruited Consultant Nurses for Dementia have outlined how they hope to help Betsi Cadwaladr University Health Board deliver gold standard dementia care.
Amy Kerti and Dr Tracey Williamson, who took up post in July, say they are looking forward to working with NHS staff, external partners, people with dementia and their families to build on recent improvements to dementia care across the region.
The North Wales health board has recruited the experienced duo as part of its ongoing efforts to ensure people with dementia and their families receive the very best person-centred care.
Amy has previously developed a national service for young people living with dementia and their families. As a mental health nurse, she has diverse experience in dementia care having developed a further two Admiral Nurse services in social care and across a large healthcare provider.
Previously, Tracey worked at the Association for Dementia Studies at the University of Worcester as a Professor of Family Care in Dementia, half-funded by the charity Dementia Carers Count.
As a Registered General Nurse, Tracey's background is in older adult nursing, working mostly in the acute hospital setting, although she has previous experience as a Consultant Nurse in Intermediate Care and Older People.
Both roles will cover all of North Wales, with some focus within the health board's Mental Health and Learning Disabilities Directorate and older adults' services.
Amy said: "We are both very excited to be starting this role and working with people with dementia, families and staff across BCUHB. The past few years have been challenging for people living with dementia, particularly as dementia is the largest pre-existing condition for people affected by Covid-19 across Wales and England.
"Moreover, people with dementia have often been socially isolated and segregated from families. We recognise that this has also been incredibly difficult for the staff providing this care who have had their own personal difficulties to manage in response to the pandemic. We intend to work together with staff, people with dementia and families to build on good practice, identify lessons learned from the pandemic, empower staff and embrace a fully person-centred and relationship-centred approach to caring for people with dementia and their families, so that BCUHB will become the gold standard for dementia care."
Tracey added: "I am particularly keen to identify good dementia practice, whether modest or large-scale, and recognise the staff, volunteers and others who are achieving it. Great ideas and practices can then be shared with others to make the dementia care experience at BCUHB to be the best it can be.
"Initially we will be listening lots to grasp what has been done before at BCUHB before agreeing the way forward. We hope that staff, external partners, family carers and patients will quickly learn our approach is one of authenticity, inclusion, appreciation and improvement.
"We are planning ways to be accessible so that anyone can contact us with ideas, good practices to share or issues of concern, and we will seek ways to engage people in our planning and delivery of enhanced care and support for those affected by dementia."
You can get in touch with Amy Kerti or Tracey Williamson.
A dedicated BCUHB dementia Twitter account.