New stroke rehab unit opens to patients at Ysbyty Eryri in Caernarfon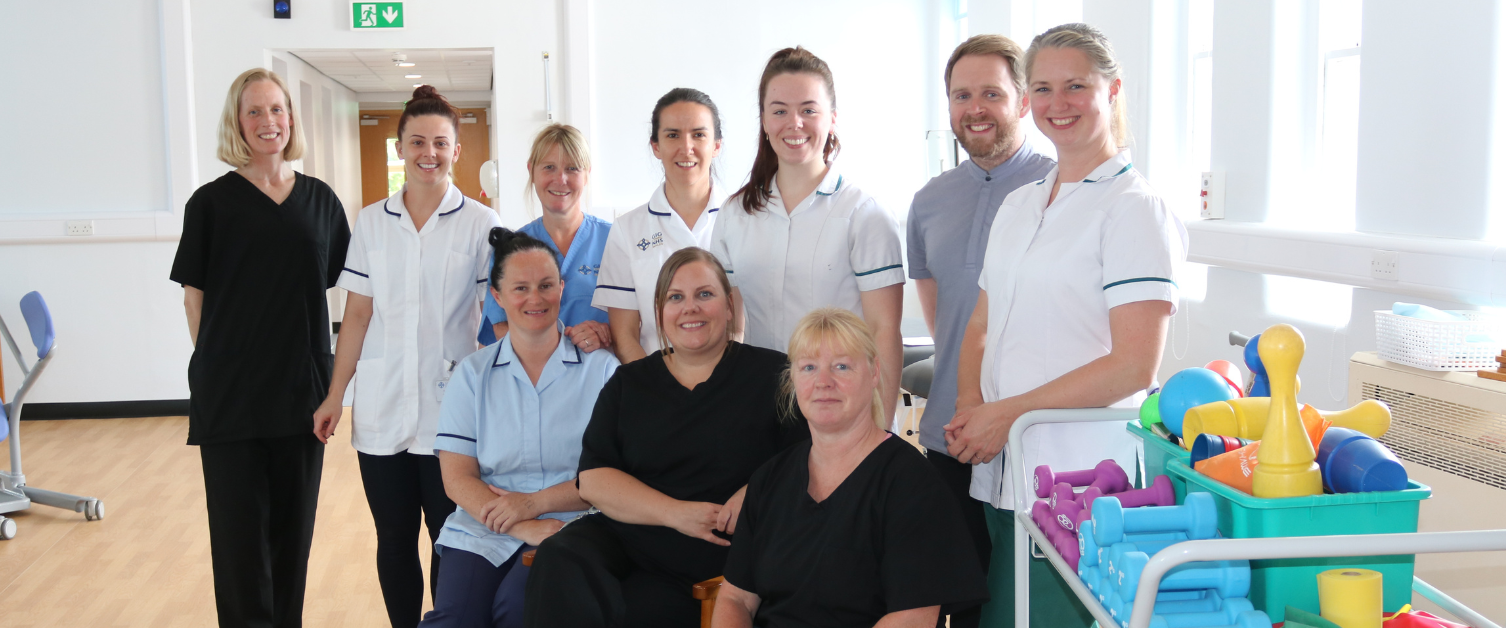 09 August, 2022
A new rehabilitation unit to help boost the recovery of stroke patients has opened at Ysbyty Eryri in Caernarfon.
This is the first of three new rehabilitation centres across North Wales for patients who no longer need specialist stroke treatment at an acute hospital, but still require stroke rehabilitation that cannot be delivered at home.
The centre is supported by a full range of multidisciplinary specialist staff including Physiotherapists, Nurses, Doctors, Psychologists, Speech and Language Therapists and Occupational Therapists in order to ensure patients have the best chance of a good recovery from their stroke.
Consultant Stroke Therapist, Karl Jackson, is responsible for developing and implementing the therapy-based rehabilitation service at Ysbyty Eryri.
He said: "The purpose of the new specialist community inpatient rehabilitation centre is to bridge the current gap in post-stroke care giving people who have experienced a stroke maximum opportunity to recover and adapt in the best possible modern environment.
"The main aim of this unit is provide patients with active rehabilitation and stroke care to help minimise impairment and disability and increase chances of living at home and more likely to be independent in their day-to-day activities."
The unit is attached to a dedicated 12-bedded inpatient Stroke Ward ran by the multidisciplinary team who are involved in their rehabilitation.
Patients are encouraged to engage in activities and exercises designed to promote recovery and independence, including daily self-care tasks, walking and communication and cognitive tasks – all of which are known to enhance the odds of recovery after stroke.
Dr Salah Elghenzai, Consultant Physician and Stroke Specialist at Ysbyty Gwynedd, said: "Many hospital inpatients who are recovering from a stroke can often be inactive during parts of their day, which puts their recovery at risk, as well as increasing the risk of other conditions such as frailty.
"The new unit at Ysbyty Eryri will help to minimise these risks and the patients will benefit from active rehabilitation and stroke care, which will mean they are more likely to survive the stroke and return home to live an independent life."