New specialised unit for patients following surgery opens at Ysbyty Gwynedd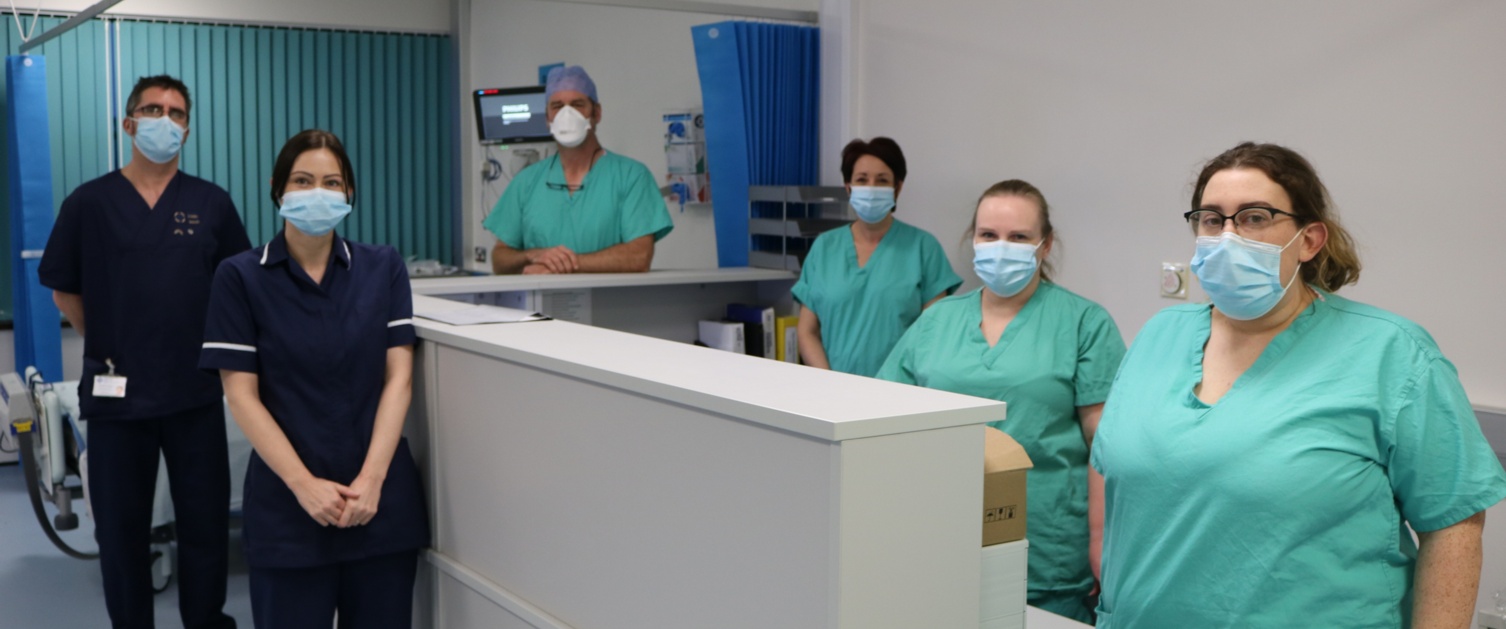 A new specialised three-bedded unit that services the intense needs of patients after a major surgical procedure has opened at Ysbyty Gwynedd.
The Post Anaesthesia Care Unit (PACU) opened earlier this year and is located within the hospital's theatre department.
PACU, an overnight service run by members of the theatre team, is designed for patients who require enhanced care following their operation.
Dr Carsten Eickmann, Consultant Anaesthetist, said: "The aim of this unit is to help decrease the number of surgical cancellations when there are no specialised beds available within the hospital.
"Before some patients come in for their surgery we must ensure there is a bed available for them on the High Dependency Unit as these patients require a higher level of monitoring following their surgery. Sometimes, in particular during the winter months, some surgery has to be cancelled due to these beds not being available.
"This is always disappointing for everyone, but having PACU available means less patients will need to have their operation rescheduled as they will be able to recover after their surgery in PACU until an appropriate bed becomes available.
"Our theatre team have worked really hard to get this up and running and have the expertise and skillset to care for these types of patients following their operation."
The unit is a theatre led initiative and has received positive feedback from patients since it opened towards the end of December.
Sharon Roberts, PACU Recovery Team Leader, said: "It is wonderful to see the whole department coming together to provide a service which delivers excellent care and support to post anaesthetic patients.
"We've had such great feedback from patients who have been with us in PACU and we are really pleased to be able to have this on offer within our theatre department."
Dafydd Pleming, Theatre Manager at Ysbyty Gwynedd, added: "This is a fantastic initiative for our theatres department here in Ysbyty Gwynedd that will benefit our patients coming in for surgery.
"This project was made possible with the support from our operational and finance teams, together with Welsh Government and our colleagues from across the Health Board."