New patient safety initiative trialled at Ysbyty Gwynedd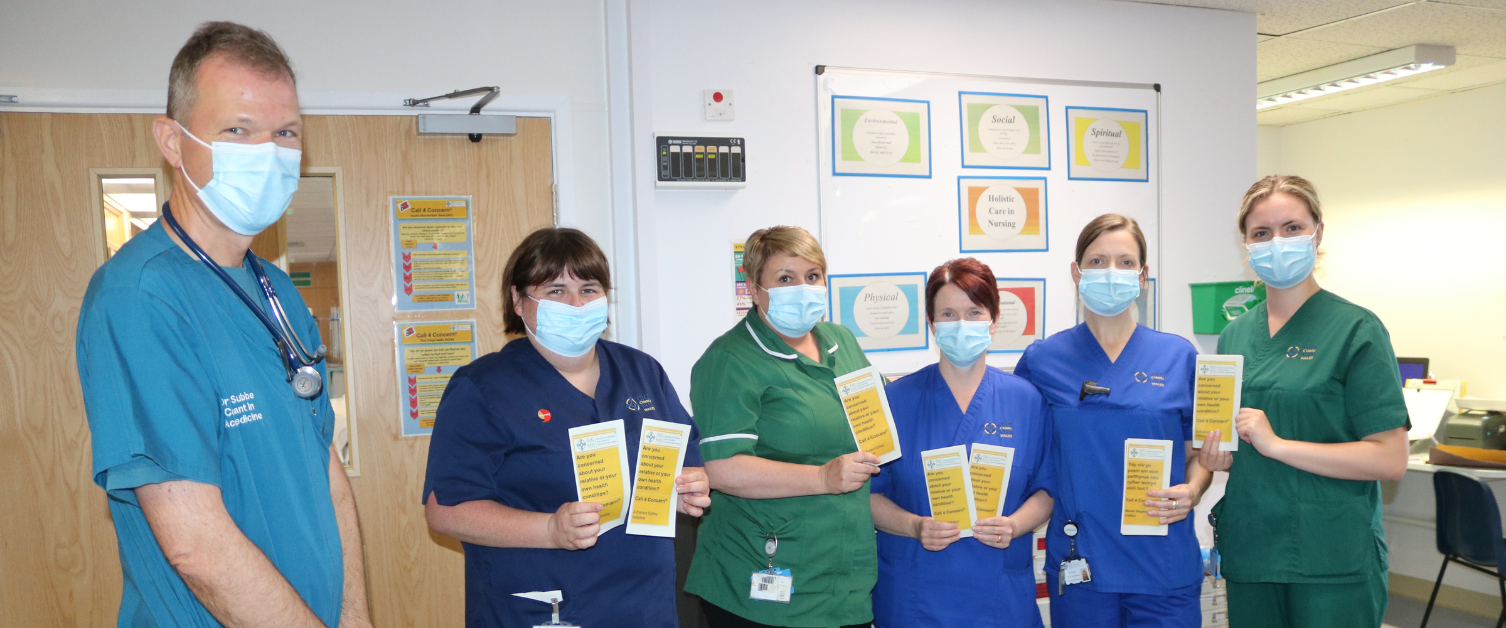 14 November 2022
Ysbyty Gwynedd is piloting a new service for members of the public to independently raise concerns with highly skilled clinicians if they believe a patient's clinical condition is deteriorating.
The Call 4 Concern programme enables friends, relatives – and the patients to become more involved in the decisions around their treatment and care.
The Acute Intervention Team is a team of highly skilled and experienced advanced nurse practitioners who support ward teams in the care of the acutely unwell patients on the wards and are available 24 hours a day.
The service is currently being piloted on Tegid Ward (Surgical) for patients who have been discharged from the Critical Care Unit.
Eirian Edwards, who is an Advanced Nurse Practitioner within the Acute Intervention Team, said: "We are really pleased to be piloting the Call 4 Concern service as it provides a safety net for our patients.
"We know that our patients' loved ones know them best and can sometimes be the first to recognise subtle changes in their condition – Call 4 Concern is another layer of reassurance for our patients and their families.
"Having patients involved in their health care treatment decisions improves patient safety, reduces harm and rebalances the relationship between individuals and health professionals."
Dr Chris Subbe, Consultant Physician at Ysbyty Gwynedd, added: "Everybody has the right to support their own safety, even in hospital.
"Patients are partners in their own safety. Call4Concern enables them to take a more active role, even in hospital.
"We are grateful for all the local, national and international patient representatives that have encouraged and supported us in developing this service."
The team hope to roll this service out across all the wards in the hospital over the next few months and in the near future across all sites in North Wales.
Sue Tranka, the Chief Nursing Officer for Wales, has welcomed the pilot beginning in North Wales.
She said: "It is great to see the Call 4 Concern service piloted in North Wales and will help improve patient safety and care. I look forward to seeing the outcome of the pilot and the benefits to patients and their families."