New INR self-testing service for patients in North Wales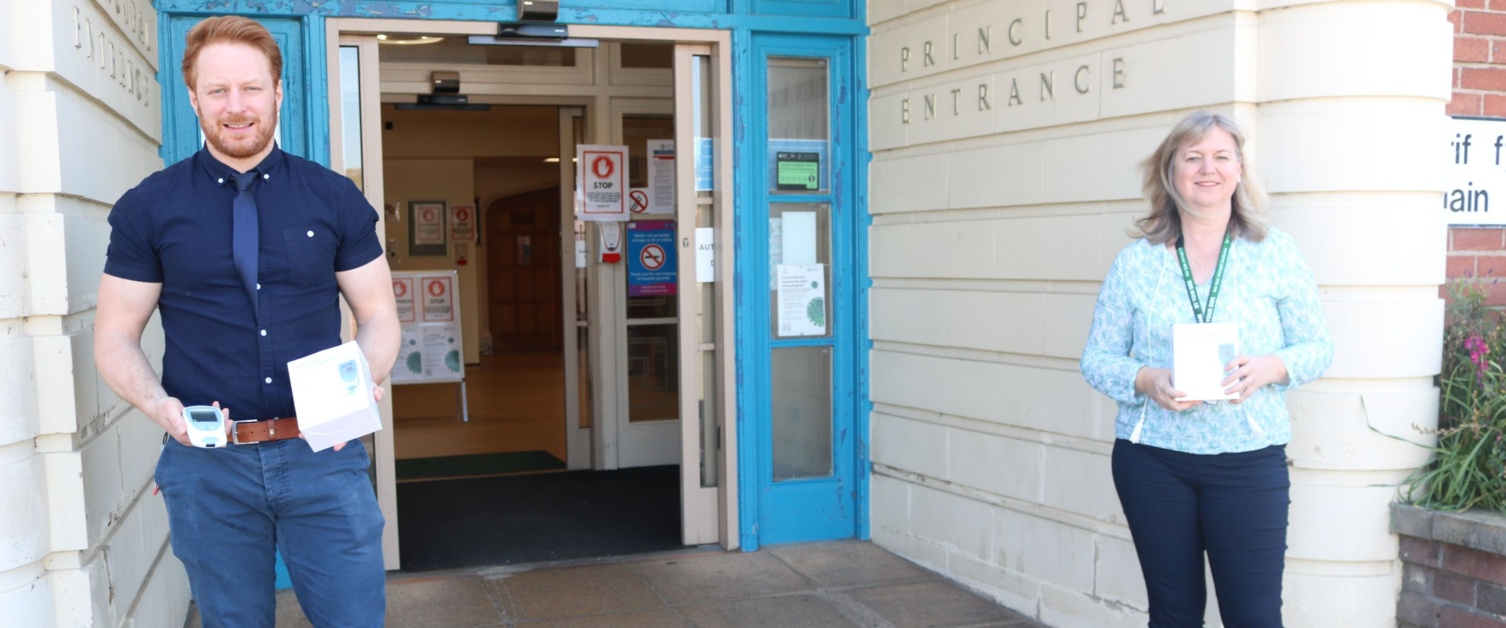 Patients who are prone to blood clots are now able to monitor themselves at home during the COVID-19 pandemic with a new testing machine.
The service is for people who are prescribed the drug warfarin to prevent blood clotting. They would usually have to attend medical clinics on a regular basis for blood tests to determine their correct dosage.
Now, some patients can test themselves at home and call their surgery with the results and a healthcare professional would be able to tell them how to adjust their warfarin dose, if needed.
Rhys Thomas, Pharmacist at Ysbyty Gwynedd, said: "Warfarin is a blood thinning medication and is prescribed for numerous conditions. It requires monitoring of an International Normalised Ratio (INR) test to determine if the dose is suitable. This is done in the majority of cases via a simple finger prick method and the blood is tested on a machine within a GP surgery.
"During March, nursing and pharmacy teams looked into the idea of purchasing self-testing INR machines to minimise patient contact with healthcare staff and to help those shielding during the pandemic.
"We are now receiving the machines in batches of around 50 every two weeks until the end of August and these will be prioritised for our most high risk patients, who have no other treatment options except warfarin, and who are shielding at home."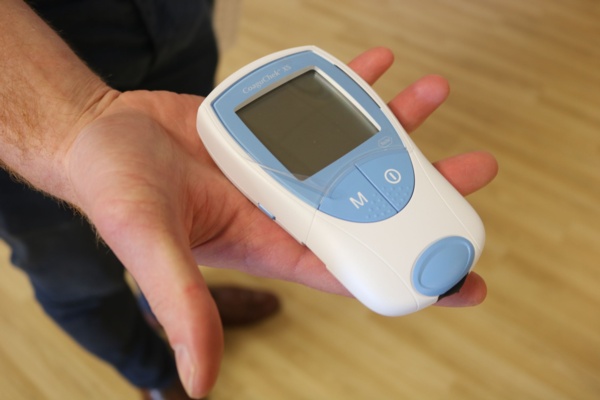 A huge amount of work has been carried out by the teams to ensure training has taken place in a short period of time.
Lead Thrombosis Specialist Nurse, Judith Colclough, said: "All training was carried out virtually, rather than face to face.
"This large project across the whole of North Wales would normally take almost two years to complete. However, this was put together in just one month and involved many different teams, this shows the huge effort and work put in to ensure we can offer this service for our patients."
Bodreinallt Surgery in Conwy was the first practice in North Wales to receive the self-testing machine for suitable patients.
Dr Alistair Crawford from the surgery said: "This is a fantastic step forward in the community.
"It saves district nurses a lot of time and effort, it is much more convenient for the patient who doesn't have to wait in for the nurses and is much more versatile all round.
"It is particularly helpful in the current pandemic, reducing unnecessary contacts and hence reducing the risk to patients and staff alike."