New Dementia and Adult Mental Health Centre opens at Ysbyty Bryn Beryl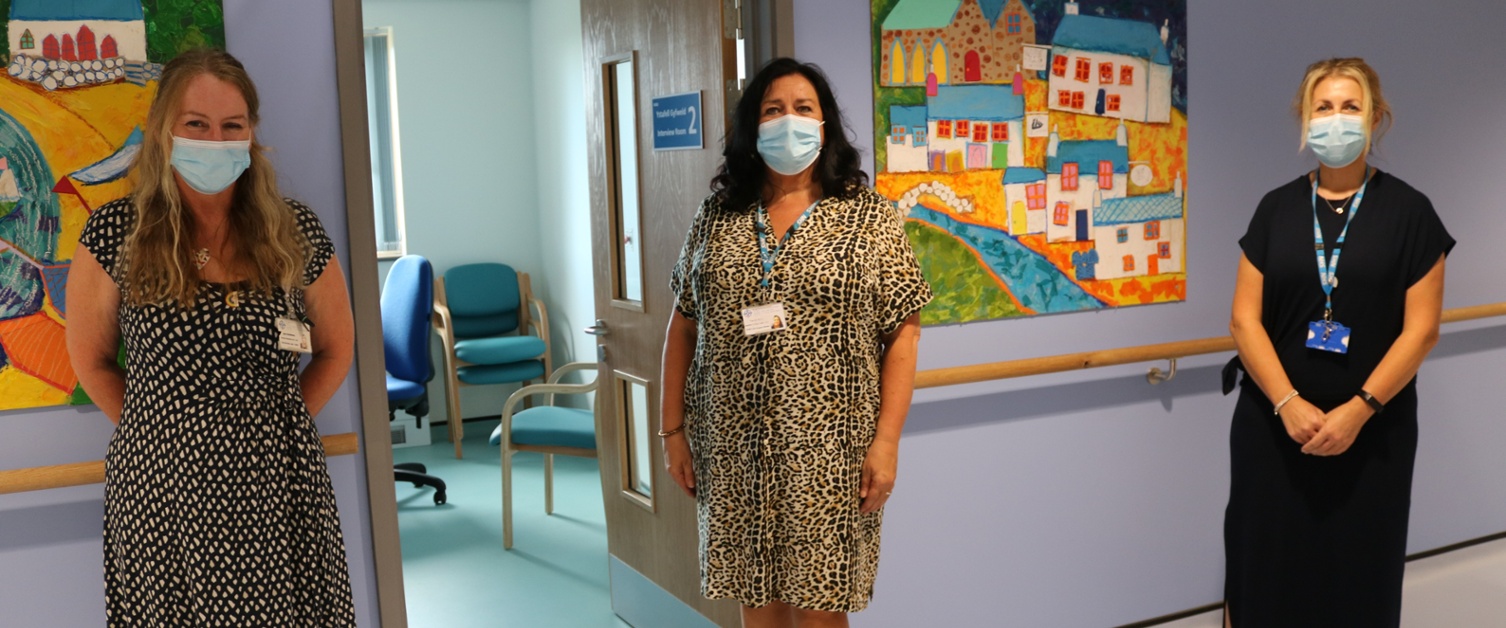 A new integrated Dementia and Adult Mental Health Centre has opened at Ysbyty Bryn Beryl in Pwllheli.
The £1.6m project, funded by Welsh Government, will provide modern, purpose built facilities and a suitable therapeutic environment to meet the needs of older people's mental health and adult mental health service users.
The centre also provides a single point of access to Older People's and Adult Mental Health Services in Dwyfor, which were previously fragmented across several sites.
The Dementia Day Assessment Service, Hafod Hedd, that was relocated to temporary accommodation in Y Ffôr whilst the work was carried out, is now benefitting from a new spacious area inside the new building.
Team Leader for Mental Health & Learning Disabilities, Glenys Williams, said: "We are delighted with our new home at the Bryn Beryl site.
"It has provided us with modern and up to date facilities for our dementia day assessment service users, there will also be scope to increase the services we offer, such as carer groups and teaching sessions.
"We have been involved with the design team right from the start, ensuring that this bespoke unit provides a safe and comfortable environment for people living with dementia.
"Everyone in the service, including our service users, are really pleased with the outcome and we will all really benefit from this new modern facility."
Carole Evanson, Interim Director of Operations for the Health Board's Mental Health and Learning Disabilities Division, said the centre provides a range of primary and secondary care mental health services right in the heart of the community.
She said: "The new Dementia and Adult Mental Health Centre provides the opportunity to deliver cohesive, fit for purpose services to the population of Dwyfor in an environment which is truly in keeping with a modern, person-centred mental health care."
The new facilities will allow the service to deliver more day assessment services for people in all stages of dementia, including people experiencing significant behaviour and psychological symptoms of dementia, as well as more group and individual therapy for adult mental health service users.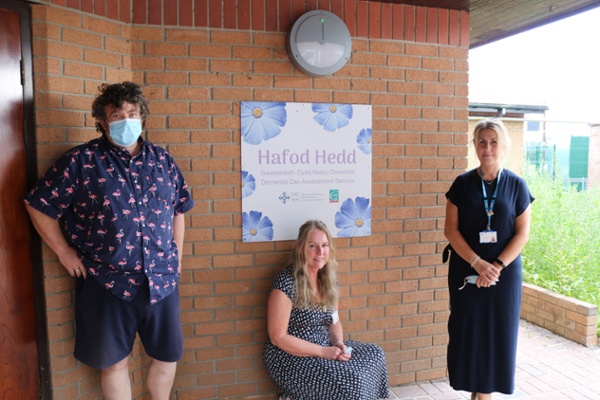 Ffion Johnstone, Area Director for the West of Betsi Cadwaladr University Health Board, said: "Locating dementia and adult mental health services in one building enables people to access the most appropriate element of the service easily and seamlessly and provides continuity of care.
"This will help us to increase the number of patients cared for within their own communities with reduced need for hospital admission. Integrating different community mental health teams in one building also improves communication between health, local authority and third sector."
Minister for Climate Change responsible for the capital Integrated Care Funding, Julie James said: "A key priority for this government is ensuring people have care closer to home, increasing the number of patients who are cared for within their own homes and local communities with reducing the need for hospital admission.
"The provision of care at Bryn Beryl has been developed so services are together under one roof, enabling access to the most appropriate element of the service easily and seamlessly, providing continuity of care, and a 'wraparound' approach. Patients can 'step up and step down' within the services depending on their need at the time, a flexible approach within both the adult mental health service and the dementia service."