Much-loved Ysbyty Gwynedd vascular nurse retires after over 40 years in the NHS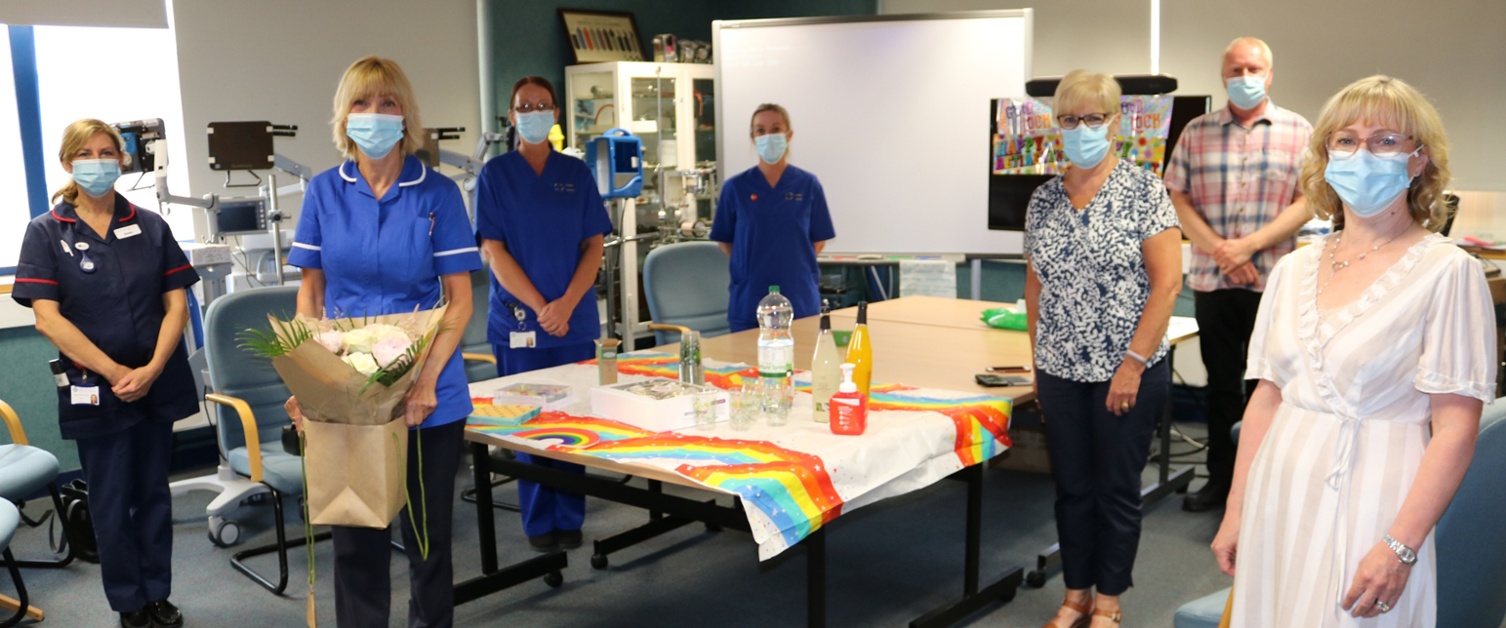 A much-loved Ysbyty Gwynedd nurse who was the first person in the UK to be appointed into a specialist nursing role for vascular surgery has retired this month after over 40 years in the NHS.
Fiona Evans began her career as a student nurse in January 1978 at St David's School of Nursing and qualified as a staff nurse on Penrhyn Ward at the former C & A Hospital in Bangor.
She took up a Sister's post in 1986 on the medical wards at Ysbyty Gwynedd, followed by Medical Ward Night Sister in 1987.
Between 1989 – 1991 Fiona worked as a Sister on the Endoscopy Unit and successfully campaigned to have a new ventilation system installed to remove the toxic fumes created by a disinfectant used in cleaning of the scopes.
It was in 1991 she was appointed as a Vascular Clinical Nurse Specialist, the first nurse in the UK to take up this new role in the NHS, where she worked alongside Consultant Vascular Surgeon Mr Will Humphreys and played a crucial role in establishing a vascular service for patients in North West Wales.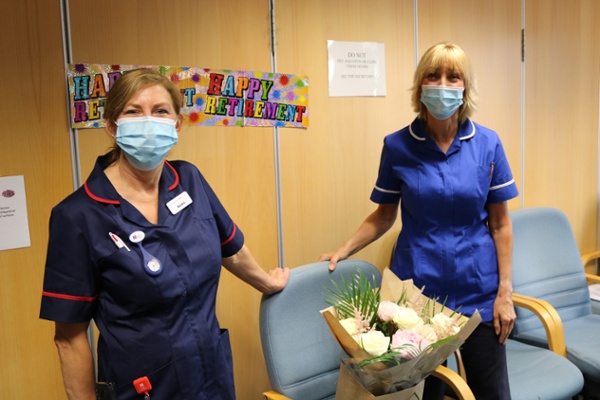 Sandra Robinson Clarke, Matron for Surgery and Critical Care, said: "Fiona was known back in 1978 when she first started nursing as she is now which is for her dedication to her role and her sense of humour.
"She has been devoted and passionate about her work and always strived to deliver a first class service for her patients.
"She has provided support and expertise to her nursing colleagues as well as the Multi-Disciplinary Teams across North Wales.
"She will be dearly missed by all of us, not to mention the patients who hold her in such high regard.
"She truly has had a career to be proud of, thank you so much Fiona for everything you have done and enjoy your retirement."
Specialist Nurse in Acute Pain, Sonya Jones, who has worked with Fiona for over 30 years, added: "Even though she had a wealth of knowledge, Fiona was always willing to listen and learn from others and share information.
"That allowed us to work collaboratively in the best interest of the patients. This team effort resulted in work satisfaction, that is so rewarding."