Mother praises Ysbyty Gwynedd midwifery team after baby's safe arrival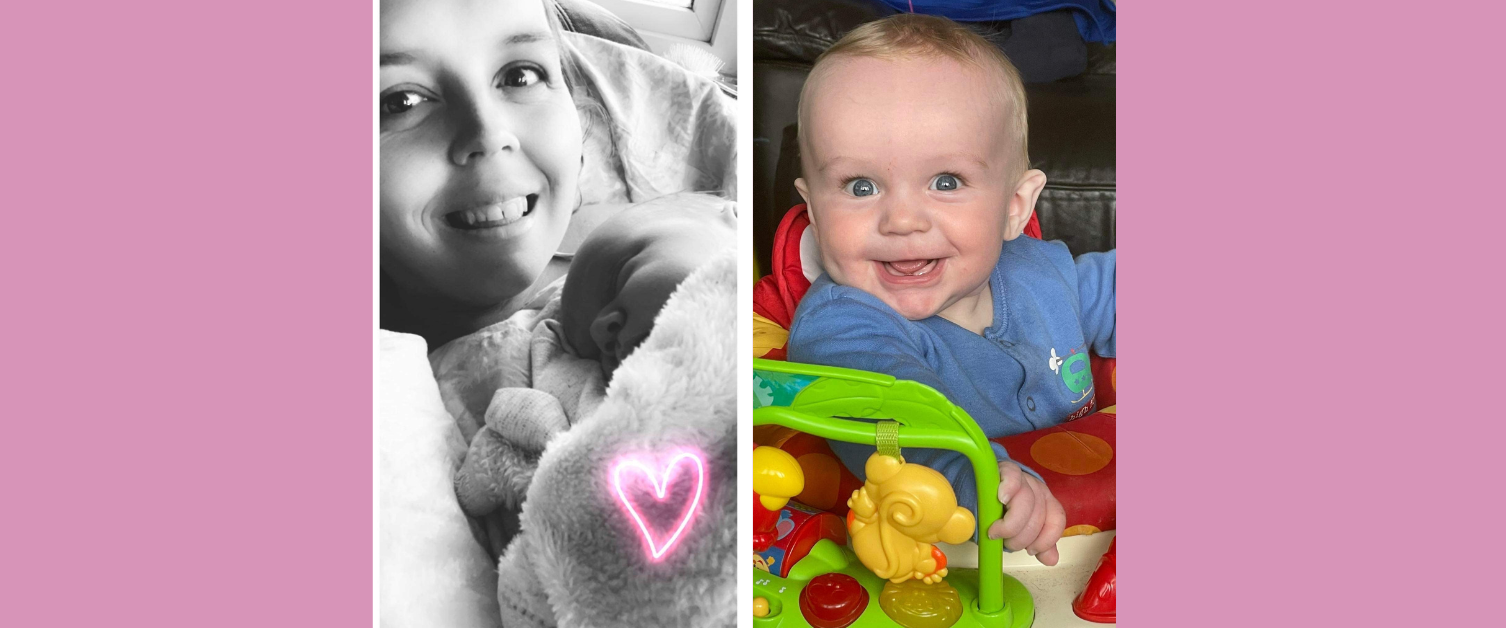 A mother who faced a traumatic birth during the delivery of her son has applauded the midwives who supported her and helped him come into the world safely.
Mother-of-four, Amy Eve Macdonald, from Bangor, was expecting a relatively normal birth after no complications with her previous children.
However, on 19 October 2021, Amy went into labour and was admitted to Llifon Ward at Ysbyty Gwynedd where she was informed that due to the positioning of the baby she was unable to have a natural birth and would need an emergency caesarean.
Her baby, Charlie Alex Emlyn Lewis, was born safely and healthy but unfortunately, Amy needed two blood transfusions after losing two and a half litres of blood during the operation.
Speaking of her time in the hospital, Amy said: "Although it was a very traumatic birth I cannot praise the team at Ysbyty Gwynedd for the care and support they gave me.
"All the theatre staff were absolutely fantastic and through the whole process reassured me that everything was going to be ok.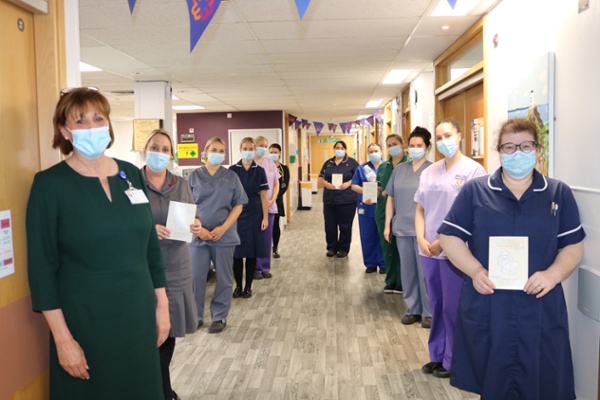 "My midwife Hannah did not leave my side through it all and gave me the strength both mentally and physically to get through it. She even came to visit us the following day to check how we both were even though she was working on another ward, she is an absolutely wonderful woman.
"The midwives at Ysbyty Gwynedd were absolutely incredible, during my induction, my labour, during the section and after we both arrived back onto the ward.
"They helped me with Charlie to the highest standard and always made sure me and him were well cared for, they always had time to listen and constantly told me what a good job I was doing.
"We stayed on the ward for a week and I can honestly say there wasn't a single day in which I was disappointed with the care I received. Even when the midwives were really busy they always managed to make time for us if we needed anything.
"I'll forever be in their debt for the fantastic care we both received."
Every year on 5 May, the world comes together to celebrate International Day of the Midwife (IDM) and to acknowledge the critical role midwives fulfil.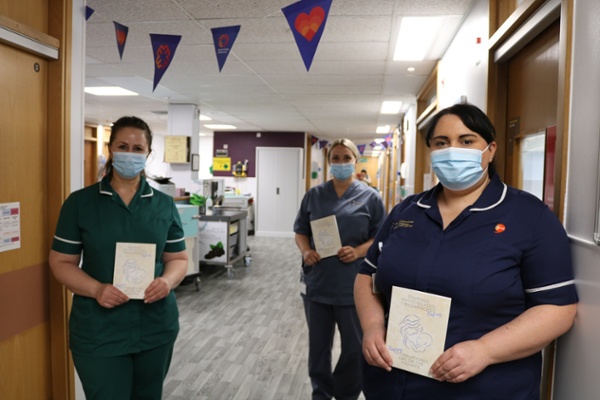 Fiona Giraud, Director of Midwifery and Women's Services at Betsi Cadwaladr University Health Board, said:
"International Day of the Midwife is a great opportunity for us to say how exceptionally proud we are of the way our maternity teams continue to provide great care for our mums and babies in the safest possible way.
"While we've had to make lots of changes to how we provide maternity services during the pandemic, the dedication and enthusiasm shown by our midwives and their colleagues is inspiring.
" I'd like to thank all my colleagues and wish them a Happy International Day of the Midwife."