Long-COVID service up for two top health awards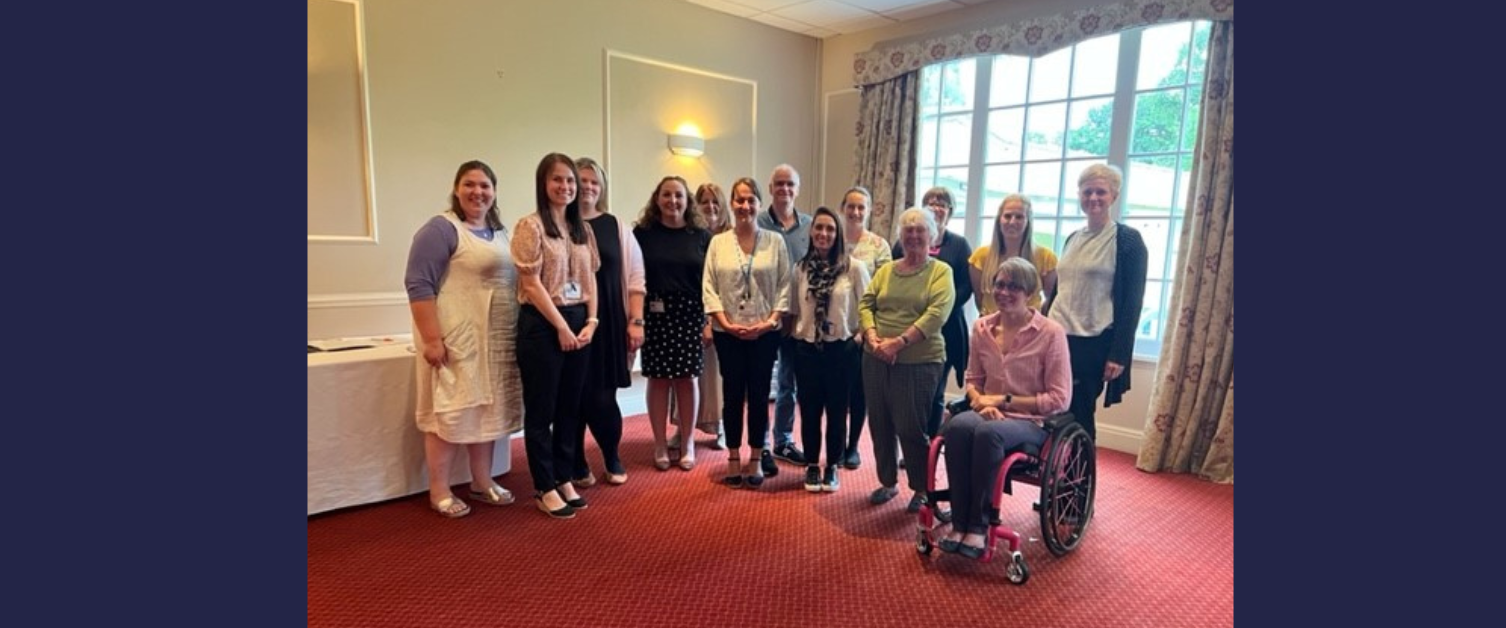 People living with Long COVID along with a multi-disciplinary team of health professionals who worked together to form a service to support people with the condition have been nominated for two health awards.
The Long Covid Service have been nominated in the 'Delivering person-centred services' and 'Empowering people to co-produce their care' categories at this year's NHS Wales Awards.
The Long COVID Service aims to support patients experiencing the effects of the condition, which can significantly affect their ability to function in day-to-day life.
The service is run by a multi-disciplinary team of health professionals, which includes Advanced Practitioners, Clinical Health Psychologists, a GP, Physiotherapists, Occupational Therapists and Assistant Practitioners. The team provide a comprehensive and holistic assessment of the ways in which Long Covid is affecting patients' lives. The team work collaboratively with patients to provide a range of support and interventions, individually tailored to their needs.
Claire Jones, Advanced Clinical Practitioner and Long COVID Therapy Lead at Betsi Cadwaladr University Health Board, said the team were extremely proud to be shortlisted for the two prestigious awards.
She said: "The Health Board staff and the Long COVID Lived Experience Group collaborated to co-produce our Long COVID Service.
"Our priority from the outset was to develop and deliver a service which would appropriately meet the needs of those living with this debilitating condition. As a result, our service delivers effective, person-centred care, designed in a way to meet the particular needs of people in North Wales living with Long COVID."
Dr Rachel Skippon, Consultant Clinical Psychologist and Psychology Lead for the Long COVID service, added: "The insight of the Long COVID Lived Experience Group has been invaluable during the service development and the group continues to work closely with the health board and the Long Covid clinical team to inform holistic and person-centred rehabilitation practice.
"We learned so much from the lived experience group and are extremely grateful for their time and efforts. The collaboration with the group has also resulted in the development of our modular group intervention programme and a new clinical tool to support those living with Long Covid."
The team have received 1300 referrals since they launched in December 2021.
For further information and for details on how to self-refer to the service visit: Long COVID Service Self-Referral - Betsi Cadwaladr University Health Board (nhs.wales)