Local interns to learn new skills in the Flintshire public sector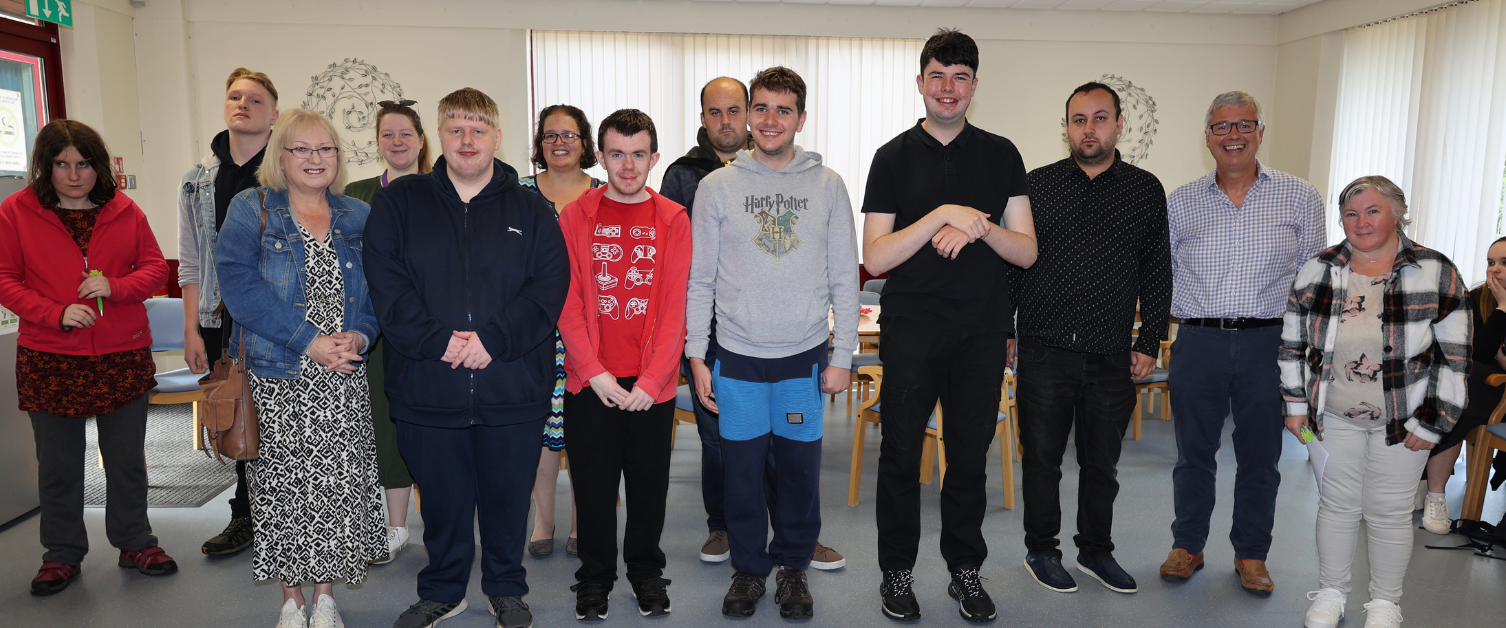 15/09/2023
Eight interns have started their new roles with Flintshire County Council and Betsi Cadwaladr University Health Board this month to develop their skills and experience.
Project SEARCH is a 12-month internship for young education leavers with learning disabilities or autism, made possible through funding from Flintshire County Council, as part of a collaboration with the Health Board.
The project held a welcome event at Deeside Community Hospital ahead of the interns starting their new roles, for them to meet each other as well as their families and staff members who they will be working with.
Flintshire County Council's chief officer for social services, Neil Ayling, said: "People with learning disabilities do not always have the same employment opportunities as everyone else, so initiatives like Project SEARCH are essential.
"I am delighted to welcome these young adults to Flintshire County Council and provide them with real, on the job experience which they can use to secure permanent employment."
Project SEARCH's primary objective is to secure competitive employment. Nationally, the unemployment rate for adults with disabilities/autism is approximately 90 per cent, Project SEARCH supports the development of skills and behaviours that support these young adults into meaningful paid employment.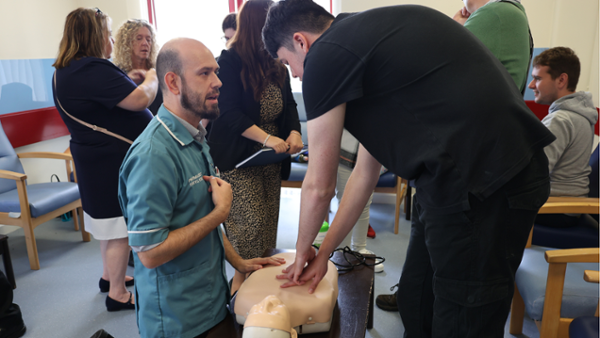 Michelle Greene, Director of East Integrated Community Hospital, said: "I'm delighted the East area of the Health Board is now offering this fantastic project, it's really important that we work closely with young people who may need that extra support to join our workforce. It was lovely to meet our new interns and their families at our welcome event, giving them the opportunity to meet each other and staff members before starting their internship.
"In Wales less than 5% of these young adults will be in paid employment, the Health Board has a success rate of 70% to date with jobs secured internally and externally, which is proof that these programmes really work."
The interns will complete up to three rotations working with Flintshire County Council and Betsi Cadwaladr University Health Board learning skills in various roles matched to them. They will be supported by a job tutor and job coaching, layering on skills and tasks along the way.
Flintshire County Council cabinet member for social services, Councillor Christine Jones, added: "It is a pleasure to support this wonderful project which every year showcases the talent of our local, young people with learning disabilities. We are committed in Flintshire to ensuring everyone has the opportunity to find a job, earn a wage, develop their skills and be a part of the community. We wish them the best of luck during their internship and in their future endeavours."
This is the first year, it's being launched in Flintshire, previously interns have excelled at Ysbyty Gwynedd and Ysbyty Glan Clwyd, in roles such as Ward Assistant, Admin, Domestic, Catering, Porter, Pharmacy.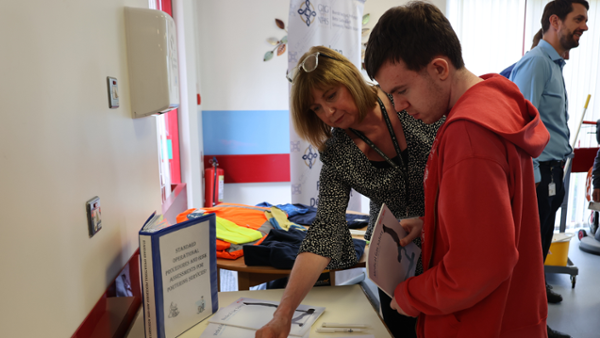 Angharad was a Project SEARCH intern last year and has just graduated. Angharad has been successfully recruited to Ward 1 in Glan Clwyd Hospital as a Supported Shared Apprentice Health Care Assistant.
She said: "I felt nervous at the beginning, but the staff have made me feel more confident to be independent. I am over the moon about my apprenticeship and would like to work my way up to a blue uniform."