Innovative technology used at Wrexham Maelor Hospital for kidney stone patients' scoops award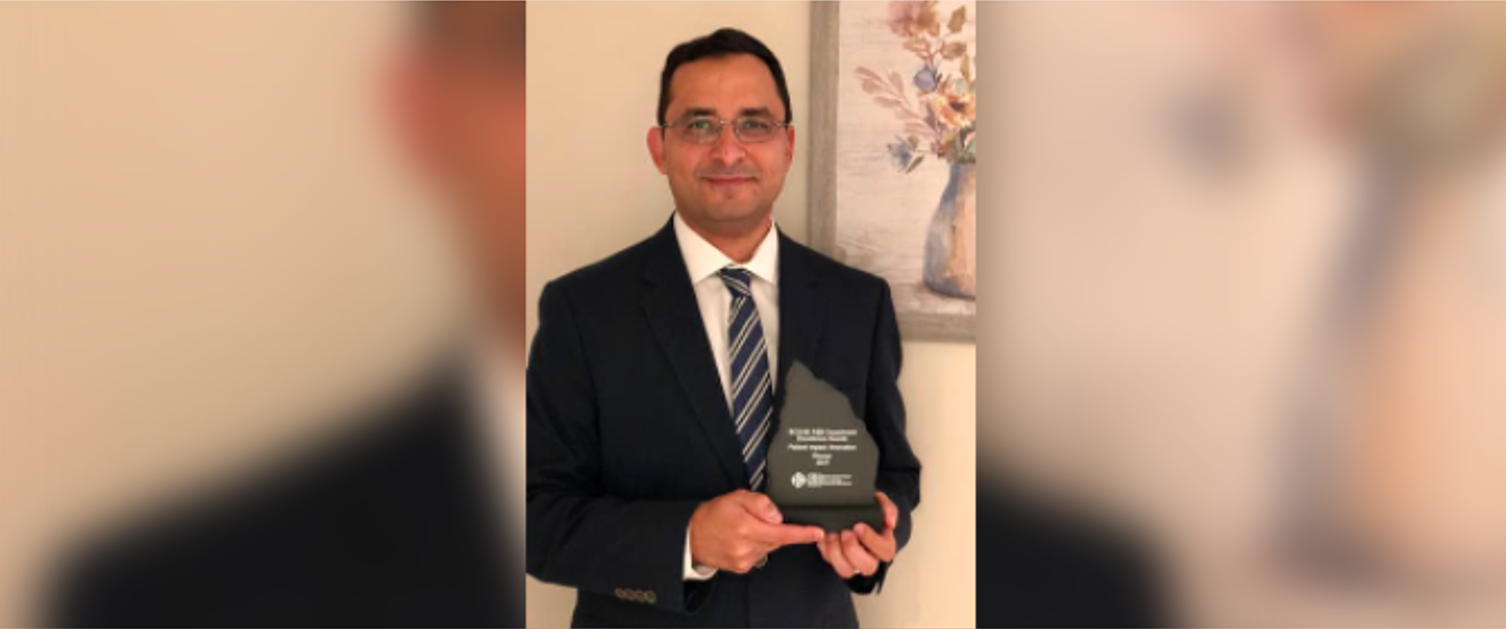 A surgeon at Wrexham Maelor Hospital has been recognised for using innovative technology to improve patient care with a special award.
Consultant Urological Surgeon, Mr Mohamed Yehia Abdallah was joint winner in the Patient Impact Innovation Category at this year's Betsi Cadwaladr University Health Board's Research & Innovation Excellence Awards.
Mr Yehia was praised by the judges for introducing MINIPERC Technology at Wrexham Maelor Hospital for kidney stone patients.
The MINIPERC technique uses smaller cameras and specialised tools to create a smaller incision in the skin to carry out minimally invasive keyhole surgery. The new technique provides a much safer procedure and allows the patient to recover quicker with shorter post-operative hospital stay. This would also help to attract more clinical fellows and training doctors in order to expand their knowledge and surgical skills.
Mr Yehia said: "This service is one of a kind in North Wales and only available at Wrexham Maelor Hospital and in very few centres across the UK due to the training required to perform such minimally invasive surgery.
"The management of kidney stones is very challenging for both the patient and the clinician. This innovation has helped to treat patients with kidney stones, relieve their pain while reducing their stay in hospital and risk of complications.
"I am delighted to receive this award and extremely pleased we can offer this service for our patients across North Wales especially with Wrexham Maelor being recognised as a centre for treating complex kidney stones. This achievement would have never been possible without the contribution of colleagues at various levels."
Associate Director for Research & Innovation at Betsi Cadwaladr University Health Board, Lynne Grundy, added: "We are delighted to recognise our researchers and innovators who are making a real difference to patient care.
"The judges had a very hard job identifying the winners as there is so much good work going on, and the awards are well deserved by all.
"We are now looking forward to offering these awards each year."
Director of Health and Care Research Wales, Professor Kieran Walshe, said:
"We want to congratulate Mr Yehia and the team at Wrexham Maelor Hospital. We are very proud of the efforts staff have made to continue to provide world-class care during the pandemic."